Lede media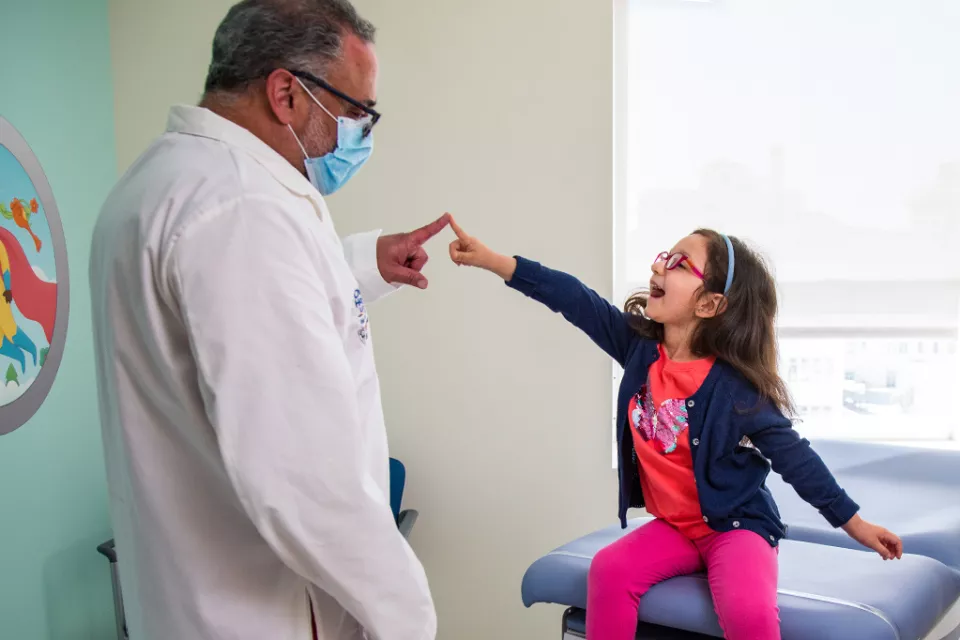 Pediatric Neurology Program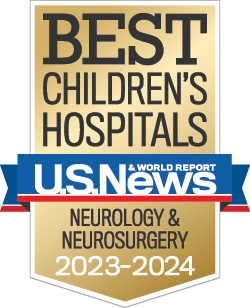 Children's Hospital Los Angeles is a destination for pediatric neurology. Our subspecialty programs are some of the largest in the country and deliver exceptional care. Your child receives services from some of the nation's best and brightest pediatric-trained neurologists.
Patients consistently achieve excellent outcomes and lead full lives that include sports, hobbies, time with friends and academic achievements. And our family-centered approach gives you the support and resources you need to feel confident about your child's health.
Neurology: Why Choose Us
We are one of the most trusted neurology programs for children in the western United States. All of our experts are pediatric Board-certified or Board-eligible. Many have national reputations, and they all deliver leading therapies. Our entire team, including nurses, therapists and office staff, has a genuine concern for your child's long-term well-being.
Highlights of our program include:
Multidisciplinary teams: Neurologists collaborate with other CHLA pediatric specialists, including rehabilitation therapists, nutritionists and geneticists. We often see patients together in our newly renovated Neurological Institute Outpatient Center. Regular communication between appointments helps us optimize therapies for your child's unique needs.
Integrated care: Children who may be eligible for surgery benefit from our seamless approach. CHLA is one of the only pediatric programs in the country that houses Neurology and Neurosurgery in the same institute. This structure makes it easier to coordinate care and meticulously plan treatments.
Advanced diagnostics: CHLA is one of the few pediatric hospitals in the country with an on-site genetics lab. Testing enables us to direct treatments based on specific mutations. For diagnosis of neuromuscular disease, electromyograms and nerve conduction studies are available from pediatric-trained specialists. And our neuropsychology service assesses issues affecting your child's developmental, intellectual and social capabilities.
Research: CHLA neurologists are advancing care through research and clinical trials. These efforts give many children access to new therapies years before they become widely available. We consider all patients for clinical trials. If your child is eligible, we explain how they might benefit from participating and what to expect. View our clinical research studies. 
Family-centered care: Living with a pediatric neurological condition can affect your entire family, but you don't have to go it alone. Nurse educators and Child Life specialists explain your child's diagnosis and treatments in ways that are easier to understand. Social workers help you address care-related challenges. Medical interpreters and bilingual clinicians make it easier to communicate with us in your preferred language.
Nationally Recognized Pediatric Neurology Care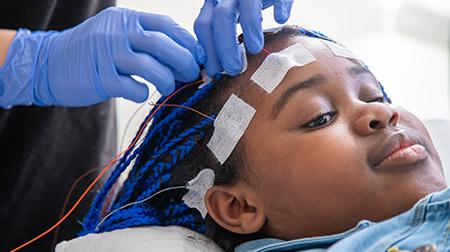 Our commitment to pediatric neurology excellence has earned some of our programs prestigious recognition, including our:
Comprehensive Epilepsy Center
Epilepsy is surprisingly common, but the care at CHLA is extraordinary. We maintain very high seizure-free rates and virtually no complications. This performance is among the best in the country and has earned our program Level 4 designation—the highest possible—from the National Association of Epilepsy Centers. Read more about our Comprehensive Epilepsy Center.
Neurocutaneous Disorders Program
Children's Hospital Los Angeles is home to highly skilled pediatric experts specializing in neurofibromatosis 1 and 2, tuberous sclerosis complex, Sturge-Weber syndrome and other complex genetic syndromes that require specialized therapies. Learn more about our Neurocutaneous Disorders Program.
Neuroimmunology Program
Our neuroimmunology specialists are Partners in Multiple Sclerosis (MS) Care through the National MS Society. Only a handful of pediatric neurological centers in the country achieve this designation. This partnership means Children's Hospital patients have more access to support groups and other resources for MS. Find out more about our Neuroimmunology Program.
Neuromuscular Disorders Clinic
CHLA's Neuromuscular Disorders Clinic has achieved multiple recognitions. We have certification as a Muscular Dystrophy Association (MDA) Care Center and a Parent Project Muscular Dystrophy (PPMD) Certified Duchenne Care Center. We also deliver life-changing treatments to children with brachial plexus injuries. Learn more about our Neuromuscular Disorders Clinic.
Additional Neurology Programs We Offer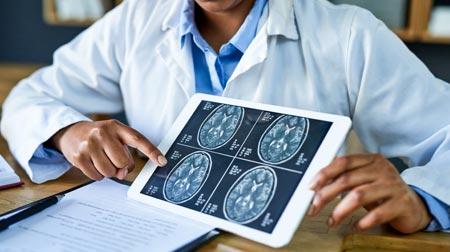 Down Syndrome Neurology Program
We are one of the only centers in the country researching and treating neurologic disorders in children with Down syndrome. In addition to today's best available therapies, your child may be eligible to participate in clinical trials evaluating new options that are only available in select programs nationwide. Get more information about our Down Syndrome Neurology Program.
General Neurology
We provide timely, comprehensive evaluations to children experiencing neurologic disease symptoms. General neurologists help many children with headaches, epilepsy and other conditions feel better with standard treatments. For complex disorders, we refer children to the appropriate pediatric neurologic subspecialist.
Movement Disorders Clinic
Your child receives care from pediatric neurologists who treat all types of movement disorders. Our clinical specialties include ataxia, dystonia and spasticity. We excel at using advanced therapies, such as injections and implantable devices, that provide lasting relief. Learn more about our Movement Disorders Clinic.
Neurocritical Care Service
We provide around-the-clock treatments to CHLA's most neurologically fragile patients. These include severely premature infants, children with brain injuries and kids recovering from major surgery. Only a handful of programs nationwide can match our level of expertise. Find out more about our Neurocritical Care Service.
Stroke Program
We provide lifesaving care to children who experience stroke. Our comprehensive approach includes acute treatment, recovery and rehabilitation. A neurologist trained in pediatric stroke care works in collaboration with hematologists, neurosurgeons, emergency medicine doctors and others. Learn more about our Stroke Program.
Easy Access to Neurological Care
Wait times to see a CHLA neurologist are three times faster than the national average. And our team is easy to reach between appointments. Connected Care from CHLA gives you many options, including a secure patient portal, virtual visits and more.
Comprehensive Neurologic Disease Care
At CHLA, your child has access to the full range of tests and treatments in one convenient location in Los Angeles. Find out more about our Neurological Institute.