Comprehensive Epilepsy Center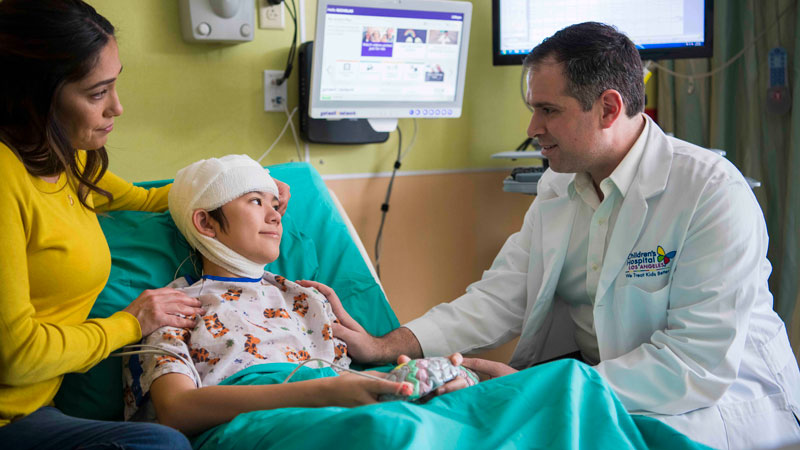 One in 26 Americans have epilepsy, a neurological disorder characterized by seizures associated with abnormal electrical activity in the brain. As with all neurological disorders, timely and effective epilepsy care is especially important for children. Symptoms of Epilepsy can interrupt or delay cognitive development and even lead to depression, as children come to terms with the reality of their illness.
CHLA's Neurological Institute offers a Comprehensive Epilepsy Center. Our team consists of experts from multiple specialties including Neurology, Neurosurgery, Neuropsychology, Radiology, Anesthesiology, Social Work, Physical/Occupational Therapy, and Nursing. The center provides every tool, procedure, and expert needed for the diagnosis and treatment of all levels of Epilepsy. This includes a state-of-the-art inpatient Epilepsy Monitoring Unit (EMU).
The Comprehensive Epilepsy Center, led by Dr. Deborah Holder, has level 4 certification—the highest available—from the National Association of Epilepsy Centers. Our four Pediatric Epileptologists are double Board-Certified in Adult and Pediatric Neurology, with specialty training in pediatric seizure disorders. They personalize care for every child's unique needs and strive to improve the quality of life for all children living with Epilepsy.
About the Comprehensive Epilepsy Center
Conditions, Treatments and Services

Physician Training Programs

Certifications and Accreditations
Patient and Family Support