One of the reasons Children's Hospital Los Angeles is among the top pediatric medical centers in the nation is because we understand the challenges that come with childhood illness. We are prepared for families' needs and provide information and resources that help you feel supported every step of the way.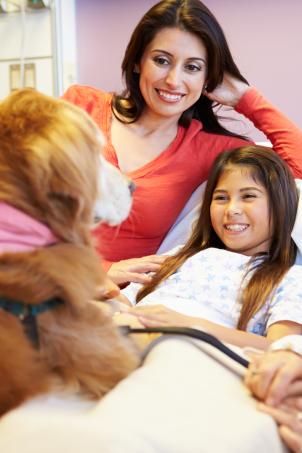 Plan Your Arrival
At Children's Hospital Los Angeles, help is always within reach, even before your child's first appointment. From finding a doctor to conducting a virtual visit, we walk you through what to expect.
Supportive Services
At Children's Hospital Los Angeles, our patient- and family-centered approach includes support services that help give your child and family peace of mind. We have many ways to make daily life a little less worrisome and a little more comfortable, so you can focus on your child. And we have innovative programs that bring comfort during your child's hospital stay.