Brachial Plexus and Peripheral Nerve Program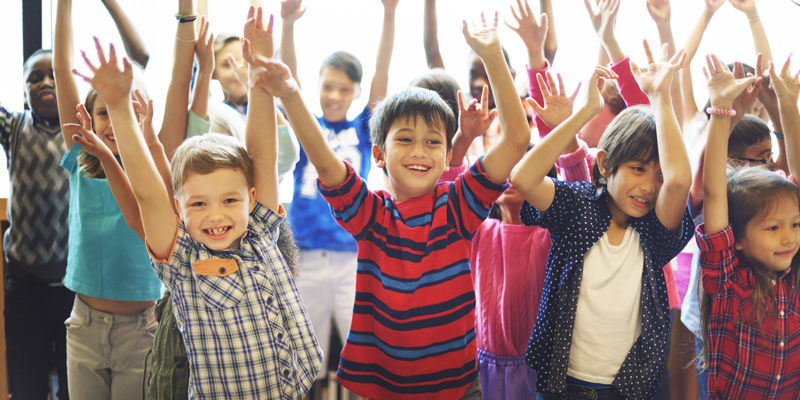 Children's Hospital Los Angeles is home to the West Coast's largest Brachial Plexus and Peripheral Nerve Program. We offer help and hope to children and their families.
Children who experience a peripheral nerve condition experience loss of feeling or movement in the upper or lower limbs. At our nationally ranked Children's Orthopaedic Center, we see 5 to 10 times the number of children with brachial plexus injuries as other medical centers. Our surgeons perform hundreds of brachial plexus and peripheral nerve surgeries every year. This experience caring for a large number of children is just one reason why we achieve exceptional results.

What Are Peripheral Nerve Injuries?
Peripheral nerves are a network of nerves that connect the brain and spinal cord to the upper and lower limbs. Damage to these nerves can cause muscle weakness, loss of feeling, partial or complete paralysis. Rarely, nerves that control breathing might be damaged and affected.
Peripheral nerve injuries may occur:
During childbirth if the nerves are stretched, twisted or torn
Accidentally from sports injuries, car accidents, falls or other trauma
As the result of an underlying condition, virus, tumor or cancer treatment, such as radiation therapy
Without known cause or injury (idiopathic)

Brachial Plexus and Peripheral Nerve Conditions We Treat
There are different types of peripheral nerve injuries. We treat the full spectrum, including:
Brachial plexus palsy: Brachial plexus palsy affects shoulder, arm, elbow and hand movements. The most common type, Erb's palsy, may affect the diaphragm nerves and breathing.
Common peroneal palsy: This injury causes numbness along the outer leg and foot. It can lead to a problem known as foot drop.
Median and ulnar nerve palsies: Compressed or injured nerves can cause pain, hand weakness and difficulty with fine motor control of the hand. It can also cause numbness throughout the hand. These conditions are known as nerve palsies.

Brachial Plexus and Peripheral Nerve Program at CHLA: Why Choose Us
We bring together all of the experts your child needs in one comprehensive program. We offer:
Range of treatments: Some injuries improve without surgery. If your child needs surgery, we offer the most advanced brachial plexus and peripheral nerve injury treatments. Our doctors are among an elite few in the country with the expertise to transplant nerves that control coughing and whistling (called breathing nerves) to restore sensation and movement.
Care for complex injuries: If your family was told that surgery isn't an option for your child—or a previous surgery didn't achieve the desired outcomes—we have the expertise to help.
Advanced diagnostics: CHLA is one of the few centers in Los Angeles who conducts electromyography (EMG) and nerve conduction tests on children. These tests assess muscle and nerve function. This information helps your child's doctor develop the best treatment plan.
Specialized therapy: Our occupational therapists have advanced training in helping children with brachial plexus and peripheral nerve injuries. Some children improve with therapy alone, while others need therapy after surgery.
Streamlined access to care: We schedule appointments so your child sees multiple specialists during one visit. Your child may also receive care at one of our many Los Angeles specialty care centers.
Support for your family: Our CATCH Hand Differences Program offers activities and services for children and families, including an annual Handy Heroes Therapy Camp.