Center for Endocrinology, Diabetes and Metabolism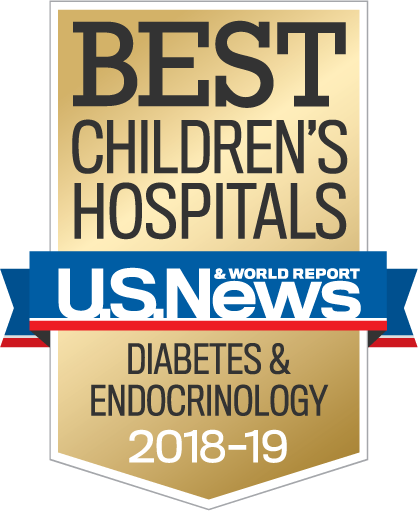 Children's Hospital Los Angeles is ranked among the top hospitals in the nation for endocrinology and diabetes care on the U.S. News & World Report Best Children's Hospitals List. One of the three largest endocrine programs in the United States is operated through our hospital's Center for Endocrinology, Diabetes and Metabolism. The Center is pioneering pediatric care through basic and clinical research programs for diabetes, obesity, growth, weight management, bone metabolism and endorcinology. Children and adolescents are cared for by pediatric diabetes specialists, certified diabetes educators and dietitians. Learn more about the Center.
The highly trained professionals of the Center and the Division of Endocrinology and Metabolism provide comprehensive, state-of-the-art, multidisciplinary care, education and training to:
Nearly 2,000 children with type-1 and type-2 diabetes each year
More than 4,000 patients with endocrine disorders annually
Research Efforts
Children's Hospital Los Angeles is one of nine centers across the country participating in a clinical trial sponsored by the National Institutes of Health investigating insulin and other agents in the prevention of type-1 diabetes, and it is part of the NIH Multicenter Trial investigating treatments for type-2 diabetes in children and adolescents.
Innovative Programs
The innovative activity-based Kids 'N Fitness Weight Management Program empowers children to make decisions regarding nutrition, exercise and lifestyle to prevent  the greatest risk factor for type-2 diabetes in children. In addition, we provide education for all of our patients and their families.
Our Search for Cures
The Center is continually searching for cures while implementing cutting-edge care as it leads the way for children afflicted with these disorders to live healthy, productive lives.  We initiate and participate in major national clinical studies. Our physician-scientists are collaborating with researchers at The Saban Research Institute and other institutions on more than a dozen research studies involving diabetes, obesity, growth, bone metabolism and endocrinology. Search our clinical trials.