Diabetes and Obesity Program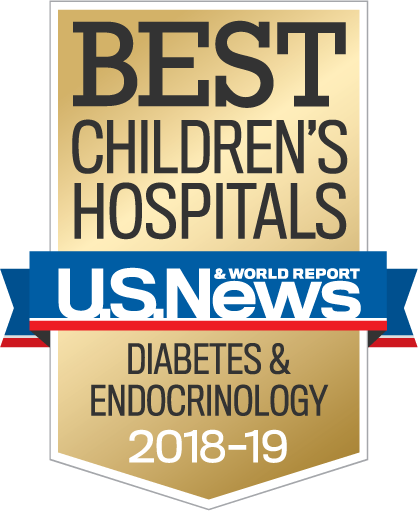 The mission of the Diabetes and Obesity Program is to develop, implement, and promote innovative and effective strategies to combat childhood and adolescent diabetes and obesity.
Obesity is one of the most important health problems facing our community today. Children are increasingly struggling with obesity and this is causing them many health problems that used to be primarily seen in adults, such as type 2 diabetes, high blood pressure and elevated cholesterol. Our program seeks to prevent and help reverse the impact of obesity on our children. We are doing this by conducting research, improving patient care and reaching out to our local communities to provide expertise and resources to help combat childhood diabetes and obesity. Our program is a collaboration between adolescent medicine, endocrinology and nutrition.
Our program is aligned with research, clinical care and community outreach to provide a comprehensive approach. The multidisciplinary obesity clinic will provide unprecedented access to specialty and subspecialty physicians, dietitians, psychologists, physical therapists, occupational therapists and social workers -- all within one clinic. Children's Hospital Los Angeles and The Saban Research Institute are committed to helping fight childhood obesity and diabetes.
Diabetes and Obesity Community Engagement

Diabetes and Obesity Research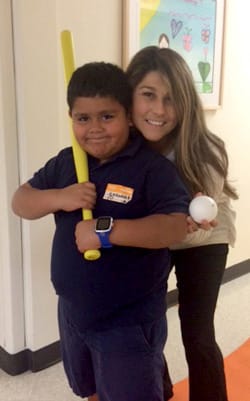 The EMPOWER Weight Management Clinic is a comprehensive, interdisciplinary weight management clinic offering a unique resource for patients and families struggling with weight issues.
Our team will assess the general health and understanding of each child's condition. Patients will help us to develop a personalized lifestyle intervention that is tailored to their needs and abilities.
Specialties available at the EMPOWER Weight Management Clinic:
Adolescent Medicine
Behavioral Health
Endocrinology and Diabetes
Nutrition Therapy
Physical Therapy
Pulmonology
Our Kids N Fitness program is an evidence-based, weight management program for overweight and obese children and their parents. Program goals include:
Reduce weight gain in overweight and obese youth
Promote healthier eating habits, more frequent exercise and a reduction in the behaviors that encourage weight gain
Provide support and motivation for families as they make incremental changes to foster a healthier lifestyle
This program meets at Children's Hospital Los Angeles and at sites in the community as well.
Type 1 Diabetes Support Group
The Los Angeles Chapter of JDRF and Children's Hospital Los Angeles offer a support group for children and teens with type 1 diabetes along with their parents and siblings.
2016 Schedule
January 12 - Living with Type 1 Diabetes
February 2 - T1D Stress Management
March 1 - Early Childhood to Young Adulthood (Development Issues)
April 5 - Siblings of T1D
May 3 - Panel on Living with T1D (including sports/exercise)
June 7 - Transitioning from Pediatric to Adult Diabetes Care
August 2 - T1D in School (IEPs, etc)
October 4 - Technology Update
Nov 1 - Planning for the Holidays (Nutrition)
Dec 6 - Holiday Party
For more information, contact outreachevents@jdrf.org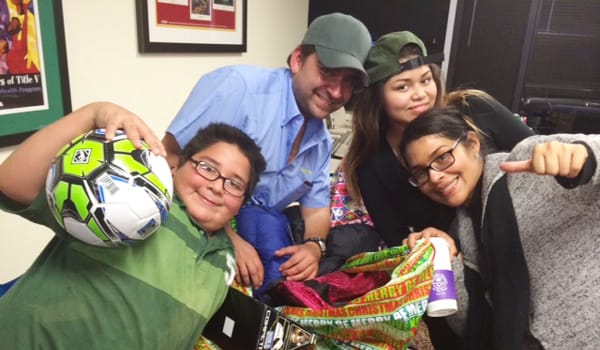 TEEN POWER is a comprehensive and interdisciplinary intervention. Children living with insulin-treated diabetes face unique developmental, emotional, behavioral, and cultural factors that impact how they cope with the daily demands of diabetes.
TEEN POWER offers psychoeducational and skills-based interventions, including workshop activities and discussion, to address diabetes-specific caregiver-child dynamics as well as emotional and behavioral barriers associated with participants' optimal diabetes adherence. Groups are offered for adolescents (age 12-18) who are living with insulin-treated diabetes to address their distinct needs. Each group series consists of 10 weekly sessions.
TEEN POWER also offers parallel groups for parents/caregivers and siblings. Interventions are provided by an interdisciplinary diabetes team at CHLA representing behavioral health, occupational therapy, medical, and dietary specialists. Topics include effective child-parent communication, coping strategies, stress, depression, and diabetes burnout. Dinner is provided, allowing the team to help with child-caregiver communication around food and to promote effective adherence behaviors. The curriculum also specifically includes the development of goals around diabetes management behaviors.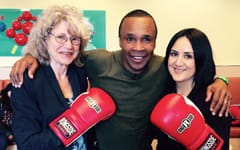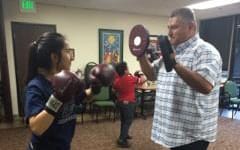 Locations and Schedule
TEEN POWER@Sunset (4650 W. Sunset Blvd. - CHLA main campus)
Open to commercial insurance patients who receive routine diabetes care at CHLA only
Thursdays, 6-8pm
TEEN POWER@Wilshire (3250 Wilshire Blvd.)
Open to any Medi-Cal patient who meets criteria and who lives within Los Angeles County regardless of where they receive routine diabetes care
Wednesdays, 6-8pm
If you have any questions, please call 323-361-7791.