Spiritual Care and Clinical Pastoral Education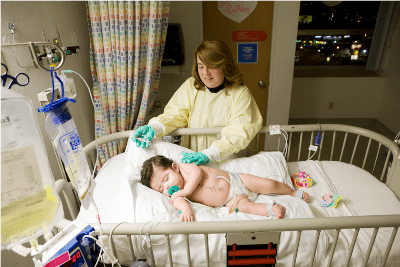 About the Spiritual Care Services Program
Our program offers support and comfort to patients, families, and staff of all faiths, cultures and walks of life in times of crisis, loss, injury or illness. To request assistance, dial 323-361-2482 (or inside the hospital, dial ext. 12482).
As members of the interdisciplinary health care team our chaplains:
Listen to concerns with compassion.
Visit patients and families upon request.
Facilitate religious rituals, including baptism, communion, and blessing.
Provide spiritual counseling.
Help clarify questions of meaning and ethical dilemmas.
Respond to crisis and emergency situations.
Assist patients and families to contact local religious communities as desired.
Provide sacred literature and devotional items from diverse traditions.
Provide electric Shabbat candles and assist with kosher and other dietary observances.
Conduct interfaith and memorial services throughout the year.
Celebrate weekly religious services.
Interfaith Meditation Room and Chapel

Clinical Pastoral Education
Children's Hospital Los Angeles is accredited by the Association for Clinical Pastoral Education, Inc. (ACPE) to offer Level I, Level II and Supervisory CPE. The ACPE, Inc. | One West Court Square | Suite 325 | Decatur, GA 30030 | Ph: 404-320-1472 | Fax: 404 -320-0849 | acpe@acpe.edu