South Bay Specialty Care Center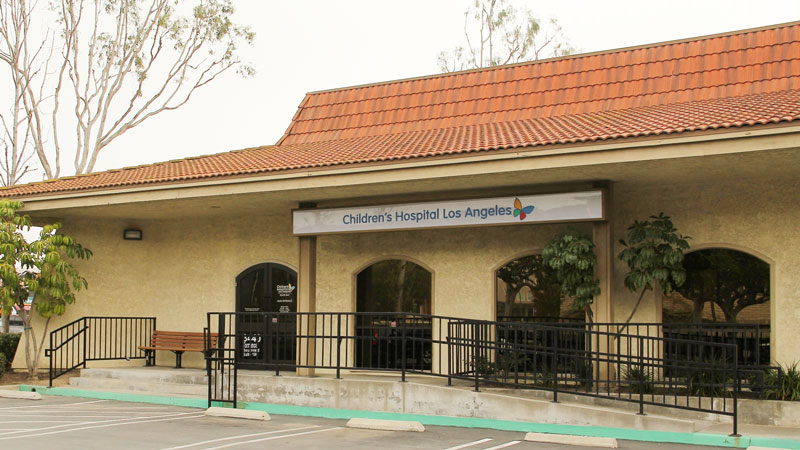 Appointment: 310-303-3890 | Hours: Monday – Friday, 8 a.m. – noon, 1 – 5 p.m.
Children's Hospital Los Angeles – South Bay offers the best care for kids in California, closer to home. See pediatric specialists from the top-ranked children's hospital on the West Coast at our neighborhood clinic in Torrance.

Directions

Free parking is available on site.

Laboratory and Blood Testing Services
Our highly trained experts provide compassionate care while drawing the smallest amount of blood possible. We offer a full range of diagnostic testing services and ensure fast and accurate results.
All ages are welcome from neonates to adults. Walk-ins welcome.
8 a.m. – noon, 1 – 5 p.m.
For questions, call 1-877-KIDZ-LAB | 1-877-543-9522

Radiology (X-ray) Services
X-ray services are performed on site by the same physicians, nurses and technologists who perform radiology studies at our Sunset campus. Call 310-303-3890 for an appointment.

Walk-in Orthopedic Clinic
Monday – Thursday, 8 – 11 a.m., walk-in services are available for urgent orthopedic issues such as fractures, with X-rays and casting available on-site.

Specialties and Physicians
South Bay Specialty Care Center offers convenient access to a wide variety of pediatric specialists for initial evaluation and follow-up care. Specialists available in the South Bay:
Cardiology
Dermatology
Endocrinology, Diabetes and Metabolism
Gastroenterology
Neurology
Ophthalmology
Ryan Hoekstra, OD
Orthopedics
Otolaryngology (ENT)
Plastic and Maxillofacial Surgery
Pulmonology
Urology
Connected Care
Click here to find out about virtual visits, our MyChildren'sLA portal to stay connected with your child's care team, and more.