Fetal and Neonatal Institute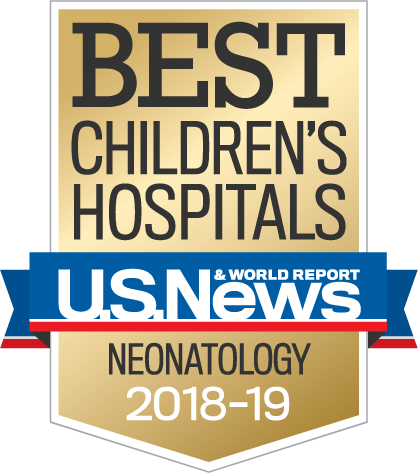 The Fetal and Neonatal Institute is one of the country's most innovative models for the care and treatment of the most complex medical and surgical maternal-fetal and neonatal problems. Children's Hospital Los Angeles is ranked among the top hospitals in the nation for neonatology care on the U.S. News & World Report Best Children's Hospitals List.
The Institute includes the:
Neonatal Intensive Care Units at:
Hollywood Presbyterian Medical Center
Providence Holy Cross
Providence Saint John's
Providence Tarzana
Treating the Fetus as Patient
The Fetal and Neonatal Institute's Fetal-Maternal Center is especially ground-breaking in that it is one of the few centers in the country to treat the fetus as a patient by offering comprehensive prenatal care and intervention. The all-inclusive care offered by the Fetal-Maternal Center enhances health outcomes for expectant mothers with high-risk pregnancies and their unborn children. This program identifies and treats medical problems in children while they are still in the womb using innovative diagnostic and surgical techniques.
Newborn and Infant Critical Care Unit (NICCU)
The Steven & Alexandra Cohen Foundation Newborn and Infant Critical Care Unit admits critically ill infants up to 52 weeks postnatal age (~3 months after delivery of a term newborn) who require highly specialized medical and nursing care. Whereas many community hospitals offer a Neonatal Intensive Care Unit capable of caring for premature infants, the most critically ill infants with complex medical and surgical condition are best served at a multidisciplinary institution such as Children's Hospital Los Angeles. Indeed, most of these babies typically require multiple complex surgeries and/or specialized medical, respiratory, nursing and other services that our hospital can provide.
Fetal-Maternal Center
At the Fetal-Maternal Center, faculty from the USC Division of Maternal-Fetal Medicine provide a full scope of diagnostic and treatment services to fetuses and mothers with high-risk pregnancies in close collaboration with the Divisions of Cardiology, Medical Genetics, Divisions within the Department of Surgery and several other subspecialty programs at Children's Hospital Los Angeles.
More than 20 pediatric medical and surgical subspecialty programs and support services are involved in the provision of state-of-the art, compassionate and coordinated care along the continuum of prenatal, perinatal and postnatal medicine, serving the most complex and critically ill fetuses and neonates in the Los Angeles region, the Southwestern United States and beyond.