Children's Center for Cancer and Blood Diseases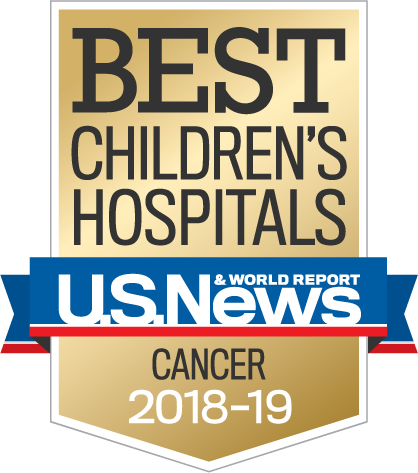 For more than five decades our physicians, researchers and staff at the Children's Center for Cancer and Blood Diseases at Children's Hospital Los Angeles (CHLA) have worked to increase cure rates and improve quality of survival for children, adolescents, and young adults through innovative research, outstanding clinical care, academic excellence and global leadership. We are the largest pediatric hematology, oncology and blood and marrow transplant program in the western United States. Since 2008 our program has continuously ranked as a top 10 hospital in the nation for pediatric cancer care by U.S. News & World Report. CHLA has been affiliated with the Keck School of Medicine at the University of Southern California (USC) since 1932 and the Center is the pediatric component of the National Cancer Institute (NCI)-designated USC-Norris Comprehensive Cancer Center.
Primary Mission
Clinical excellence (learn more in our Expertise section below)
Our Center has dedicated disease-specific teams that are composed of physicians, nurses, social workers, and other caregivers with specialized expertise. Each team unites state-of-the-art diagnosis and treatment to provide patients and their families with the most current and comprehensive multidisciplinary medical care and support.
We have one of the largest programs of clinical trials for children with cancer and blood disorders in the U.S. The Center's Clinical Trials Program gives our patients access to the most current and promising therapies. We are the headquarters for leading international pediatric consortia including: Therapeutic Advances in Childhood Leukemia & Lymphoma (TACL); and Pediatric Blood and Marrow Transplantation Consortium (PBMTC); New Approaches to Neuroblastoma Therapy (NANT). Additionally, we are part of 13 other leading pediatric hematology-oncology clinical trials consortia. Our goal is to give the patients we serve, as well as children with cancer and blood disorders around the globe, the best possible chance of survival and improved quality of life during and after treatment.