Lede media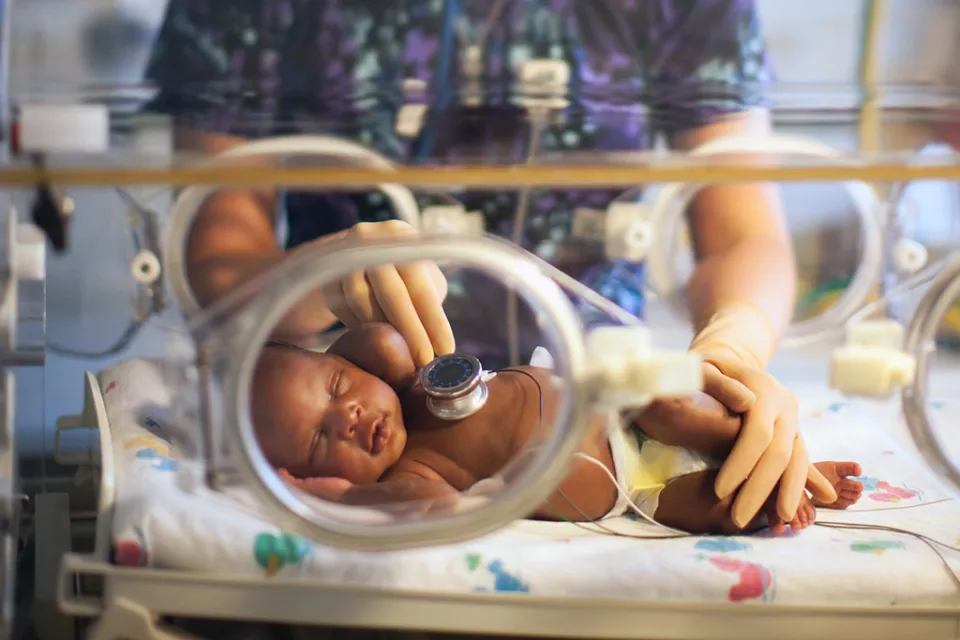 Newborn and Infant Critical Care Unit (NICCU)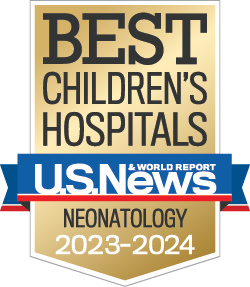 When your baby is critically ill, you want the best care and the most compassionate caregivers. At the Steven & Alexandra Cohen Foundation Newborn and Infant Critical Care Unit (NICCU), we deliver expert treatment with a gentle touch.
Families come to Children's Hospital Los Angeles because our doctors are among the best in the nation. U.S. News & World Report recognizes us among the top hospitals in the country for Neonatology care. The hospital has also achieved recognition as the best pediatric hospital in California and among the top 10 nationally. But we're also dedicated caregivers who are here for your whole family.
Newborn and Infant Critical Care Unit: Why Choose Us
The specialists at the Fetal and Neonatal Institute offer: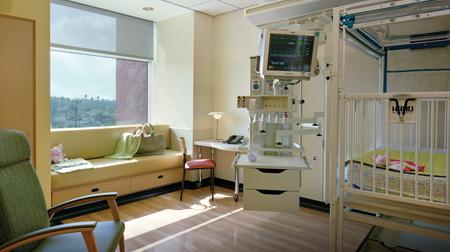 Gold-standard services: The Newborn and Infant Critical Care Unit (NICCU) at Children's Hospital Los Angeles is a Level IV NICU, the highest designation neonatal intensive care units can achieve. Our Extracorporeal Membrane Oxygenation (ECMO) program for babies has achieved recognition as a Center of Excellence — Gold Level designation from the Extracorporeal Life Support Organization (ELSO). These certifications recognize our expert treatment for the most complex, highest acuity patients.
Family-centered care: We've put special attention into designing a comfortable, safe space for parents in the NICCU. The unit has multiple private rooms, and every room has peaceful, calming views. We've designed our NICCU so that one parent can stay overnight, in the same room with their baby.
Treatment for all neonatal complications: Unlike other neonatal intensive care units, our NICCU treats the full range of conditions, not only prematurity. We can often begin coordinating NICCU care before birth for babies diagnosed while still in the womb. When a newborn needs surgery and is too delicate to move, we can bring the surgery team to the NICCU, which promotes better outcomes.
Unique mental health support: Specialists offer unique infant mental health services not commonly found elsewhere. These specialists use Child-Parent Psychotherapy (CPP) to strengthen the infant-caregiver relationship. Research has shown that high-risk infants who receive mental health services experience less trauma and better long-term outcomes.
Collaboration from a team of experts: A 24/7 transport team provides rapid mobilization for severely ill babies. This team works quickly and efficiently, often coordinating transport within 30 minutes of receiving a call. Our NICCU has 24/7 neonatologist coverage and a 1:2 nurse-to-patient ratio. For critically ill patients, sometimes this ratio is even 1:1 or 2:1. The NICCU team is a multidisciplinary group of subspecialists, such as neurocritical care specialists, neonatal surgeons and pediatric cardiologists. Their collaboration leads directly to improved outcomes. 
A Team of Neonatal Experts
Our team includes the expertise of multiple specialists. Your baby's treatment may include collaboration between: 
Conditions We Treat
Our fetal and neonatal team treats babies with a wide range of conditions, including complex and rare ones. Some examples of conditions we treat include: 
Acute respiratory failure, such as congenital diaphragmatic hernia (CDH) and chronic lung disease of prematurity
Congenital and late-onset infections
Congenital heart disease
Fetal and neonatal neurological conditions, such as spina bifida, myelomeningocele and hypoxic-ischemic encephalopathy (HIE)
Genetic and metabolic syndromes
Malformations of the oral cavity such as cleft lip and palate
Nephrological and urological conditions, including neonatal dialysis
Prematurity-related complications, such as retinopathy of prematurity (ROP), intraventricular hemorrhage (IVH), necrotizing enterocolitis (NEC) and spontaneous intestinal perforation (SIP)  
Vascular and hematological conditions such as hemangiomas