ECMO for Babies
Extracorporeal membrane oxygenation (ECMO) therapy is an advanced life support technique for babies with critical heart or lung problems. ECMO uses a heart-lung machine to perform the functions of the heart and lungs outside the body.
At Children's Hospital Los Angeles, our program is among the top in the region for ECMO care for babies. 
ECMO for Babies: Why Choose Us?
At Children's Hospital Los Angeles, you can expect: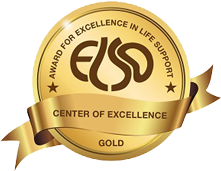 Gold-standard care: Our program has earned Center of Excellence — Gold Level recognition from the Extracorporeal Life Support Organization (ELSO). This designation means that our processes, procedures and systems are at the most advanced level in ECMO care.
Exceptional outcomes: Our expertise in ECMO leads directly to excellent outcomes. Thanks to the research of our neonatologists, we have exceptionally low complication rates and infections associated with ECMO. We also collaborate with multiple specialists, such as nephrologists who help with fluid management and nutrition, to help babies complete ECMO treatment more efficiently. Our neurocritical care neurologists are experts in taking babies off heart-lung bypass while minimizing any potential injury to the brain. 
24/7 access to experts: Families who have a baby undergoing ECMO therapy have 24/7 access to six expert ECMO clinicians. These specialists have specific training in ECMO therapy and can answer any questions you may have.
Neonatal Conditions We Treat With ECMO
We may use ECMO treatment if your baby has a condition that causes problems with the heart or lungs, such as: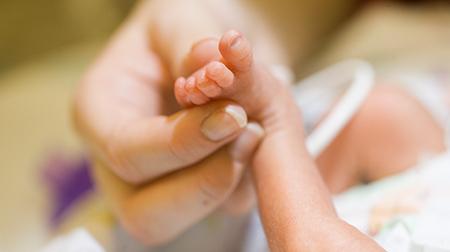 Congenital diaphragmatic hernia (CDH): Babies born with CDH have a hole in the diaphragm, the muscle that separates the stomach and chest. This hole allows the intestines to protrude into the chest and affects the development of the lungs.
Meconium aspiration syndrome: This condition occurs when babies swallow the first stool either before or during delivery.
Persistent pulmonary hypertension of the newborn (PPHN): Babies with PPHN have abnormally high blood pressure in the arteries that carry blood to the lungs.
Sepsis: Sepsis is a severe, body-wide reaction to infection in the blood. Babies born prematurely or with a very low birthweight have a higher risk of sepsis.
How Does ECMO for Babies Work?
An ECMO machine essentially does the work of the heart and lungs. ECMO puts oxygen in your baby's heart to support function and takes carbon dioxide out.
How Long Will My Baby Be on ECMO?
Depending on their condition, babies typically spend between one to five weeks on ECMO. We monitor babies' symptoms continuously so that we can take them off ECMO as soon as it is safe to do so.