The Best Pediatric Care is Nearby
When you live in Los Angeles, it's important to know that what your family needs is within reach. That's why we bring the very best pediatric care for your family to you. With five outpatient centers across Los Angeles in places like Arcadia, Encino, Santa Monica, South Bay and Valencia, it means that, wherever you live in L.A., we're there with the best pediatric care.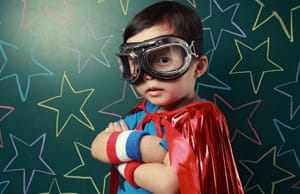 Children give you enough things to worry about. Wondering if your insurance covers the very best pediatric care shouldn't be one of them. Make sure your child has access to the best hospital for kids.
Hear from Max's Mom
Max Page needed open heart surgery at just three months of age, when his heart was the size of a walnut. When Max's heart has needed help, we were there for him. Hear from Max's mom.
Pediatric Services
We care for the growing brain, bones or heart and deal with complex childhood illnesses like cancer. With more than 350 pediatric programs and services, you won't find another organization better able to provide comprehensive care for your child's health needs.