Vascular Anomalies Center Patient and Family Resources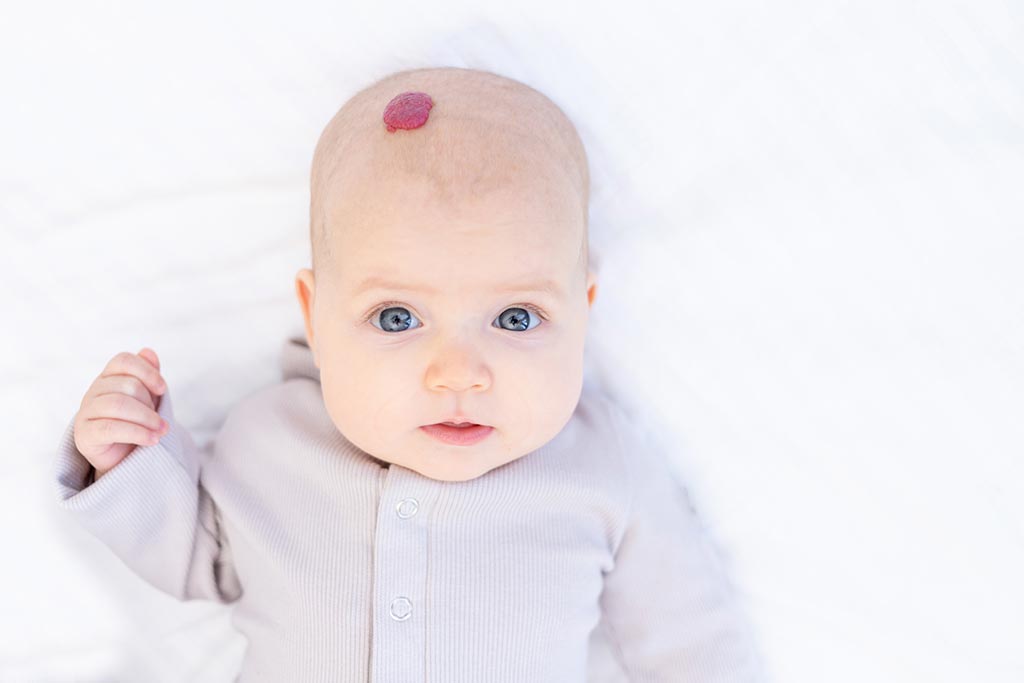 A visit to the Vascular Anomalies Center at Children's Hospital Los Angeles helps families get much-needed answers in one appointment. Most children receive a diagnosis and personalized treatment plan during this visit. Knowing what to expect helps your child and family have the best possible experience.

Visiting Our Vascular Anomalies Center: What to Expect
Our specialists are at the leading edge of vascular anomalies care. The team includes dermatologists, surgeons, interventional radiologists, hematologist-oncologists and more. Meet our vascular anomalies team.
We use a research-based approach to assess symptoms. This enables us to diagnose anomalies with a high degree of accuracy. Diagnosis is just the beginning. Experts also deliver appropriate therapies that bring relief. Learn more about the vascular malformations and other conditions we treat.
When you come to the Vascular Anomalies Center at Children's Hospital, here's what to expect:
Same-day imaging: When needed, we coordinate ultrasounds and other necessary imaging studies.
Pre-visit physician conference: Our experts meet to review case details and discuss potential treatment options in preparation for your appointment.
Medical history: Your child's visit begins by discussing symptoms and medical history. We also find out how the condition is impacting daily activities.
Specialist exam: Our experts ask you or your child questions and perform different types of assessments.
Family-centered care discussion: We discuss findings with you on the spot. The team explains your child's diagnosis and treatment recommendations.

Personalized Vascular Anomalies Treatments and Support
Complex vascular anomalies can affect multiple organ systems. That's why we use a team approach, with several subspecialists working together to address all aspects of your child's condition.
It's common for as many as seven clinicians to be in the exam room at one time. Having so many experts on hand should not be cause for alarm. Collaborating in real-time enables us to quickly develop a personalized care plan.
Vascular anomalies treatments and services
Treatment plans are tailored to your child's diagnosis. We also listen to your family's care preferences before recommending the most medically appropriate therapies.
We may recommend a combination of treatments and services:
Medical therapies: This may include dermatology treatments or hematology-oncology services.
Prevention: Daily aspirin and other therapies may lower the risk of complications.
Supportive care: Pain medications, occupational therapy or compression garments often provide symptom relief.
Additional testing: An MRI scan may be necessary to support ongoing treatment planning.
Procedures or surgery: We offer the full range of vascular anomalies procedures.
Detailed care instructions and support
Your peace of mind matters to us, which is why we take time to provide detailed care instructions. We explain your child's diagnosis in ways that are easier to understand. Conversations also cover how treatments work and can help your child feel better.
If you have questions after your visit, our team is here for you:
Call us: Our nurse practitioner provides prompt responses to any questions you may have. You can reach us at 323-361-2154.
Send us a message: You can also send questions through our secure patient portal, myChildren'sLA.

Planning Your Visit to the Vascular Anomalies Center
Some additional steps you can take to prepare for your visit include:
Providing results of previous imaging studies or vascular anomalies testing. Our team will explain how to send this information.
Gathering your child's and family's medical history. This includes existing medical conditions your child may have. We'll also want to know about genetic or chronic diseases that run in your family.
Planning your visit. Find out more about visiting Children's Hospital Los Angeles.

Comprehensive Vascular Anomalies Care for Children
We offer access to multiple pediatric subspecialists in one convenient location in Los Angeles. Find out more about our Vascular Anomalies Center.