Levitt Laboratory
Research Topics
Development of neural circuitry that controls social-emotional behavior and learning

Regulation of risk genes for neurodevelopmental disorders

Role of the placenta in influencing fetal brain development and long-term health outcomes

Clinical studies of children with ASD who also have co-occurring medical symptoms

Clinical neuroscience studies of resilience in very young children exposed to early adversity
Research Overview
The research projects in our laboratory are driven by a talented group of postdoctoral fellows, graduate students, research staff and collaborating faculty. Our laboratory is unique in undertaking both basic and clinical research projects. Research projects investigate the development of brain architecture that controls emotional and social behavior and learning, the challenges that arise when neurodevelopment is derailed, and determining why brain and certain medical disorders often co-occur in children and adolescents.
We are committed to understanding the biological basis of neurodevelopmental and neuropsychiatric disorders and how genes and prenatal and early postnatal environments together influence typical and atypical development. We focus on how the remarkable and complex diversity of cell types arise in the neocortex and autonomic brain, and the factors that regulate circuit and synapse formation. Preclinical models combine genetic manipulations and exposure to early adverse experiences to study the impact on circuit wiring, cellular physiology impacted by oxidative stress, and the development of social and emotional behaviors. We know that the regulation of how genes are used is key to unlocking the mysteries of brain development. Our research program thus investigates how the expression of genes is regulated, and how regulation differs for genes implicated in neurodevelopmental disorders and in specific medical conditions, particularly gastrointestinal disturbances and cancer. An array of technical methods are used, including mapping of genes that regulate the developmental of social and emotional behaviors, conditional gene disruption to determine impact on brain development and function, discovery of protein-DNA interactions at gene regulatory sites in the genome, gene function and regulation in primary brain and cancer cell lines, protein-protein interactions that regulate synapse formation and function, and studies of complex behaviors.
Two clinical research programs are underway:
Tummy Troubles – The clinical study funded by Autism Speaks are measuring biomarkers, cognitive and social-emotional functions in school-age children with autism spectrum disorder who also have prevalent co-occurring medical conditions, particularly gastrointestinal disorders. Children are seen 3-4 times over a 1 year period to determine whether successful treatment of their GI conditions correlates with improved autism symptoms. In experimental model systems, we connect autism risk genes and medical conditions by disrupting expression of genes in brain and gut. For more information, please contact Program Manager Sandra Figueroa at sfigueroa@chla.usc.edu
Infant resilience and early adversity – The clinical study is part of a large research consortium with Harvard's Center for the Developing Child through a grant from The JPB Foundation in New York. Our studies include assessment of attention by modern eye tracking methods and simultaneous measures of brain wave activity (EEG). The study includes biomarker measures of oxidative stress in infants and their mothers who are screened for postpartum depression. For more information, please contact Program Manager Sandra Figueroa at sfigueroa@chla.usc.edu
In The News- Press Releases
Funding
National Institutes of Health (NIH)
Simons Foundation
Resources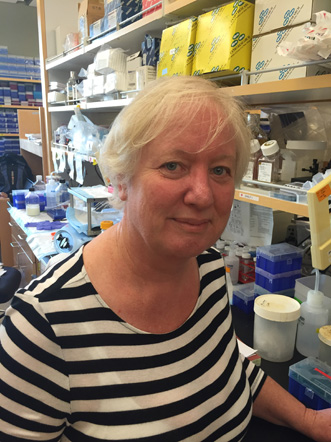 Kathie Eagleson, PhD, research associate professor
My research has two primary focuses. The first examines the role of the MET tyrosine kinase receptor in synapse development. This research includes studies to determine the molecular mechanisms through which the receptor signals to control neuronal growth and synapse maturation, as well as determining the specific circuits which are most dependent upon MET for development. Disruptions in the expression of this receptor are associated with an increased risk for autism spectrum disorder and Rett syndrome. Currently, we are using a quantitative proteomics approach to measure changes in the mouse neocortical and striatal synaptic proteome in the absence of MET signaling. The second project measures the sex-dependent effects of early life stress on the developing brain. Specifically, we are using proteomics, biochemical and anatomical approaches to determine acute (before puberty) and long-term (adult) adaptive responses in mitochondrial and glial function following early life stress.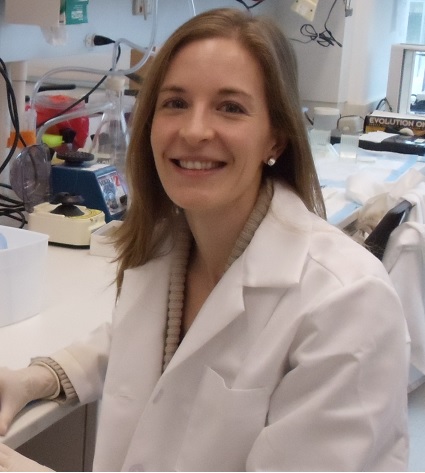 Allison Knoll, PhD, research assistant professor
I received my PhD in Neurobiology from Harvard University and completed my postdoctoral fellowship in Systems Genetics and Neurobiology in Dr. Pat Levitt's laboratory. My research focuses on understanding the genetic and environmental basis of individual differences in typical social behavior and in risk for neurodevelopmental disorders (NDDs). We model genetic diversity using large families of recombinant inbred mouse strains in which genetic variation is extensive, fixed, and well-characterized. Current studies focus on 1) identifying genes that underlie strain differences in sociability and cognition using quantitative trait locus mapping and advanced gene validation strategies, 2) examining the interaction between genetic background and common genetic risk variants for autism spectrum disorder (ASD) to identify the biological mechanisms underlying disorder risk/resilience, and 3) identifying the role of strain genetics in moderating risk/resilience to adverse outcomes associated with early-life stress. The goal of these studies is to understand the biology of heritable variation in sociability and cognition and to advance precision medicine approaches for the treatment of NDDs and early-adversity.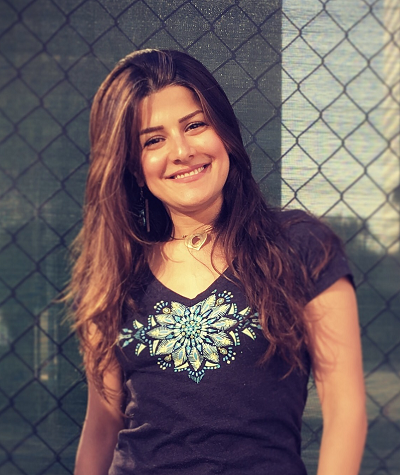 Parisa Afshari, MD, PhD, postdoctoral fellow
I earned my medical degree in Iran, before moving to the United States, where I completed my PhD in neuroscience. My dissertation studies used a mouse model to characterize the functional impact of a deletion in the SLC1A1 gene, which co-segregates with schizophrenia. My current research is focused on tackling the molecular differentiation of developing vagal motor neurons that mediate gastrointestinal functions. This project has its roots in understanding why almost half the children with an autism spectrum disorder diagnosis have gastrointestinal disturbances. Thus, my project also includes understanding how gene networks may be impacted in neurodevelopmental disorders caused by genetic mutations or environmental stressors.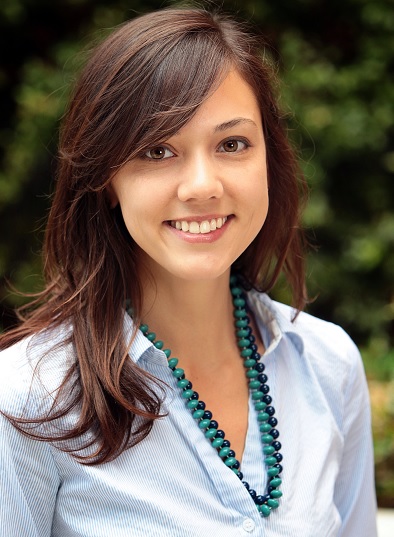 Anna Kamitakahara, PhD, postdoctoral fellow
I received my PhD in Neuroscience from USC. My research broadly focuses on understanding the functional organization and development of the nerves that connect the brain and the gut. I am working to advance the field with two ongoing projects: 1) To examine the neurobiological function of the autism risk gene, Met receptor tyrosine kinase, in developing vagal motor neurons that project to peripheral vocalization structures and the gastrointestinal system. Children with autism spectrum disorder (ASD) are more than four times as likely to have a gastrointestinal disturbance compared with non-ASD children, therefore, this project seeks to elucidate potential biological mechanisms underpinning this co-occurance. 2) In addition, I am also working to establish a detailed molecular and anatomical connectivity map of the developing vagus nerve. Using this framework, we can evaluate how early life environmental stressors or altered gut microbial states impact vagal gene expression, function, and connectivity to the gastrointestinal tract with single cell resolution.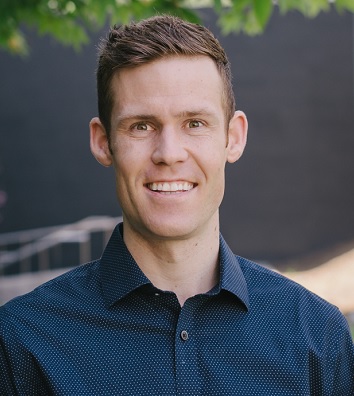 Ryan Kast, PhD, postdoctoral fellow
I completed my PhD in the USC Neuroscience Graduate Program, working in the Levitt laboratory for my dissertation project. My primary research interests involve the development and function of brain circuits that regulate attention and cognitive flexibility, as well as how these functions become compromised in neurodevelopmental and psychiatric disorders. My dissertation studies characterized cortical projection neuron diversity and vulnerability in the context of two neurodevelopmental disorder-related genes, Met and Foxp2. I am currently following up on this work as a postdoctoral fellow in the lab, and will move to Boston in the Summer of 2018 to begin a postdoctoral fellowship in the lab of Guoping Feng at MIT.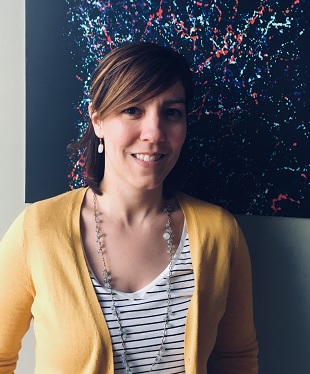 Lisa Schlueter, PhD, postdoctoral fellow
I received my Ph.D. from the University of Denver in Developmental Psychology, with a concentration in Developmental Cognitive Neuroscience. I have 15 years combined animal and clinical research experience examining neural, bio-behavioral, and environmental risks for atypical developmental trajectories. I am interested in understanding why developmental disturbances have powerful impacts on lifespan health. My current project, which is part of an international research consortium, focuses on discovering biomarkers in human infants for susceptibility and resilience when experiencing early life stress. This is a longitudinal clinical study that uses advanced EEG tools to measure brain activity, eye tracking to examine attentional systems, behavioral and cognitive measures, and determining whether at-risk infants experience oxidative stress. The goal is to transform pediatric care to efficiently and effectively identify children at risk to provide earlier intervention and reduce the risk for lifelong physical and mental health challenges.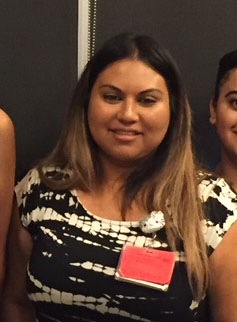 Sandra Figueroa, BS, clinical project manager
I received my undergraduate degree in Public Health from National University. I oversee the clinical research projects in the Program in Developmental Neurogenetics at CHLA. My goal is to facilitate the participation of families in research projects that will help children live healthy and productive lives. Currently, I am managing a longitudinal study to characterize how children with autism spectrum disorder and gastrointestinal disturbances respond to standard of care treatment for the medical challenges. I also am involved in a clinical trial to determine whether the gut microbiome from healthy donors can improve gastrointestinal and behavioral symptoms for children with autism spectrum disorder. I also coordinate the longitudinal study to discover biomarkers for susceptibility and resilience of infants who may be at risk for experiencing pronounced early life stress.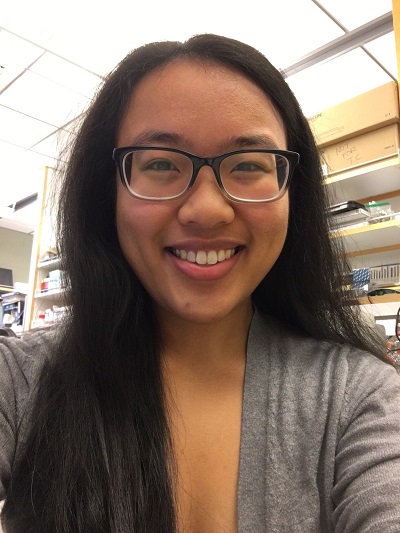 Valerie Magalong, BS, research technician
I completed my undergraduate studies at Barnard College in New York City, a sister school with Columbia University. While an undergraduate, I worked on projects using mouse models to investigate the role of specific circuits in mediating emotional regulation, particularly depression. Since joining the Levitt laboratory, I have been working on the project to determine how the Met receptor tyrosine kinase mediates the development of vagal motor neurons. In additional to my expertise in animal behavioral studies, I will be learning foundational methods to localize transcripts and proteins to specific neuronal populations in the vagal system during pre- and postnatal development.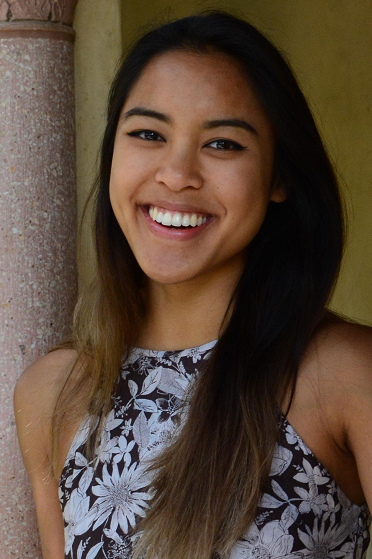 Annie Nguyen, BS, research technician
I completed my undergraduate studies from Claremont College in California. I am a research technician in the Levitt lab, primarily studying the effects of genetic variation and environmental factors such as early life stress on neurodevelopmental outcomes. Using recombinant inbred mouse strains to model genetic complexity, I am examining how early life stress (ELS) may variably disrupt typical behavioral and cognitive function, and the impact of ELS biochemical pathways in the brain and immune system. The timing and type of stressors may be critical in developmental timeframes, resulting in lifelong effects. My work seeks to better understand how natural genetic variation interacts with genes underlying specific behaviors to generate resilience or susceptibility to the negative cognitive, emotional and physical effects of stress.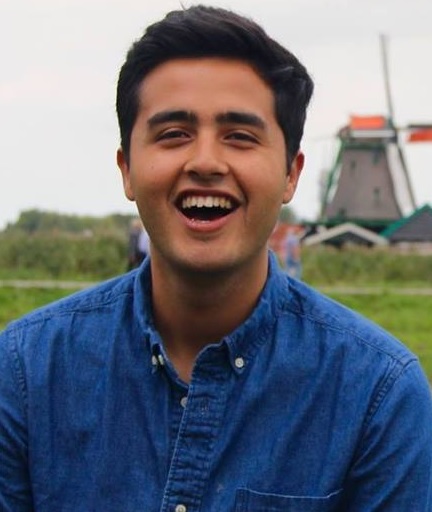 Juan Ramirez, BS, research assistant
I completed my undergraduate studies from USC in Global Health. I work collaboratively with the research teams on the clinical studies of children with autism spectrum disorder and gastrointestinal medical symptoms, and clinical neuroscience studies of susceptibility and resilience in infants exposed to early adversity. I am interested in conducting and promoting research among minorities and socioeconomically disadvantaged populations. I work closely with families participating in the research projects, as well as taking primary responsibility for data workflow and archiving.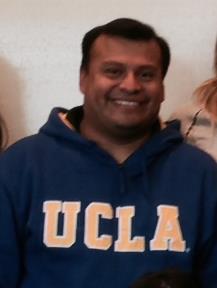 Williams Rodriguez, BS, laboratory manager
I am a proud graduate of UCLA, majoring in neuroscience. I joined the laboratory soon after it moved from Vanderbilt to USC. My administrative responsibilities include overseeing the daily workings of the basic and translational research laboratory and preparing new trainees and technicians for joining the laboratory. I spend most of my time involved in research projects that are characterizing the developmental organization of serotonin neurons that have unique molecular properties and circuitry. I also provide the molecular biology expertise for the studies examining the impact of early life stress on metabolic functions in our animal model studies. I have diverse technical expertise, including molecular cloning, sequencing, proteomics, animal stereotaxic surgery, primary and stem cell cultures, quantitative morphometry using confocal microscopy and rodent behavior.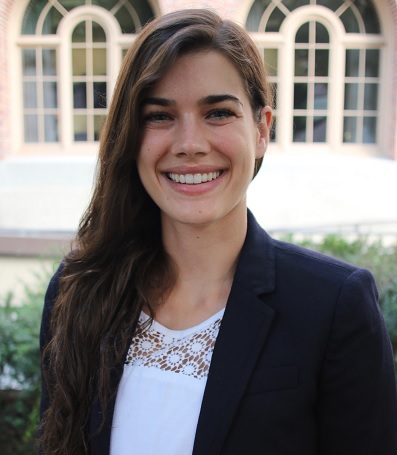 Rebecca Southern, BS, MS, (research technician
I first joined the laboratory to work on an undergraduate research project, and subsequently transitioned into a full time Research Assistant after graduation from USC. I am interested in the development of learning, social and emotional behavior. One of my main projects is studying the role of MET in synapse development by examining at how the brain adapts at a molecular and structural level following conditional genetic deletion of Met. I use this knock-out mouse model to study the relationship between MET expression and the presence of perineuronal nets at different time points during development, which may give insight into critical periods for synapse formation. We also use quantitative proteomics to measure changes in mouse cortex and striatum protein-protein interactions that influence synapse formation and maturation. I am involved in preclinical studies which look at the effect of early life stress (ELS) on neurodevelopmental processes at the molecular and cellular level. Specifically, I measure changes in mitochondrial respiration in the hippocampus of mice that have been exposed to ELS.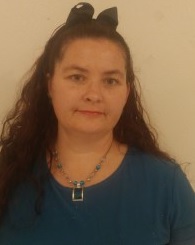 Amanda Whipple, AA, research technician
I have completed my studies in business at Western International University. I joined the laboratory one year after it was first established in Los Angeles. My main responsibility is to manage the mouse colonies that contain many genetic models of neurodevelopmental disorders. My primary responsibilities include ensuring the health of our colonies, appropriate maternal care following pregnancies, genotyping mice to determine those who are carrying gene mutations, and serving as the primary liason with the Division of Animal Care at USC where our behavioral studies are performed, and at CHLA where our developmental neuroanatomical, biochemical and molecular studies are undertaken.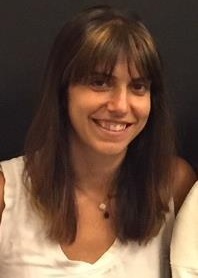 Sara Palencia, BS, MA, CCC-SLP, clinical research project consultant
After receiving my speech-language pathology graduate degree from University of Texas, Austin, I worked for 3 years at the Center for Autism and the Developing Brain at the Weill Cornell Medical College. I am a practicing clinician providing speech-language and behavioral intervention services for young children with autism spectrum disorder and other neurodevelopmental disorders (NDDs). In addition, I work on private sector projects developing novel tools for improving interventions for children with NDDs. I have been a consultant for the laboratory's clinical research projects, providing expertise in behavioral, cognitive and speech language phenotyping of infants and toddlers, as well as children with autism spectrum disorder. I also provide consulting for developing data flow, archiving and data analytical strategies.