Reaching Critically Ill Babies Faster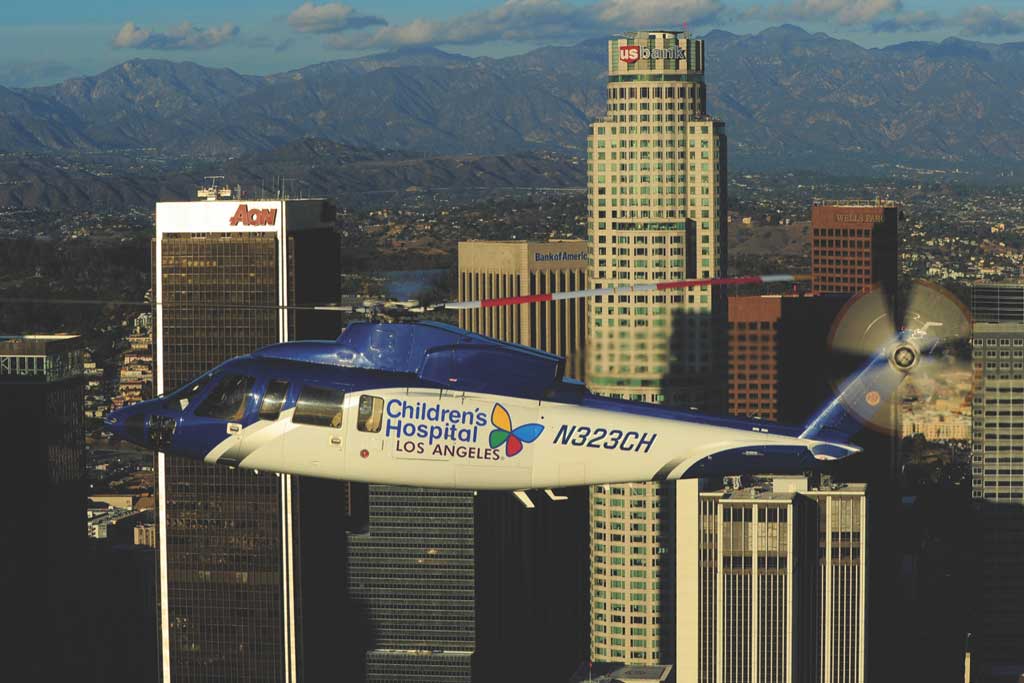 A streamlined process speeds emergency transport response times, bringing lifesaving care to newborns.
By Katie Sweeney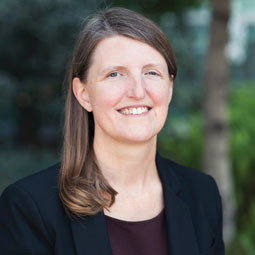 Rachel Chapman, MD
When a newborn baby needs lifesaving care, seconds and minutes count. That's why the Fetal and Neonatal Institute at Children's Hospital Los Angeles—ranked No. 2 in the nation in neonatology by U.S. News & World Report—has developed a comprehensive protocol to ensure that the hospital's Emergency Transport teams reach critically ill babies as quickly as possible.
Approximately 25% of the emergency transport calls at Children's Hospital Los Angeles involve neonates who need to be rushed to the hospital's Level IV Steven & Alexandra Cohen Foundation Newborn and Infant Critical Care Unit (NICCU).
"We want to make sure that the sickest babies have quick, reliable access to our services," says Rachel Chapman, MD, Medical Director for the NICCU and Associate Division Chief of Neonatology. "It's not just about getting the baby to our NICCU. Our transport team provides critical support as soon as they arrive at a referring hospital."
That support includes such treatments as inhaled nitric oxide for pulmonary hypertension, and therapeutic hypothermia for hypoxic-ischemic encephalopathy—a condition that occurs when a baby suffers a lack of oxygen during birth. The earlier those and other interventions are started, the better chance a baby has for an optimal outcome.
Keys to success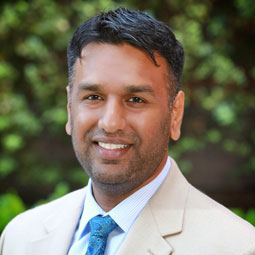 Srikumar Nair, MD
To speed transport response times for neonates, the Fetal and Neonatal Institute—which is led by Philippe Friedlich, MD, MS Epi, MBA, Chief of Neonatology, and David Miller, MD, Chief of Maternal Fetal Medicine—launched a joint initiative in 2017 with Calvin Lowe, MD, Medical Director of the Alan Purwin Emergency Transport Program, and the Division of Emergency and Transport Medicine.
The goal: Enable transport teams to leave Children's Hospital Los Angeles within just 30 minutes of receiving a neonate referral call from another hospital. Today, as a result of these efforts, the team is meeting that goal nearly 90% of the time.
Below, Dr. Chapman and Srikumar Nair, MD, Medical Director of Quality and Performance Improvement, share the keys to the team's success.
A deep data dive. Early on, a multidisciplinary workgroup developed an infrastructure that allowed the team to regularly analyze every neonatal transport—from the time the call came in, to the time the team was out the door.

"From that data, we were able to identify multiple interventions—some of them actually very simple—that made a huge difference in speeding up the process," says Dr. Nair.

A second transport team. One of the first interventions the group identified was that a second transport team was needed, particularly during the day. The hospital made this investment, so two teams are now available 24/7 to respond to calls.

New intake protocol. Originally, when another hospital called to request a transport, the neonatologist and neonatology fellow would take that call. The information would then be handed off to the transport physician at a later step.

Adding the transport physician directly to the intake call saved precious minutes. "As soon as the call is done, the transport physician starts the next steps. It really streamlined things," Dr. Chapman says.

A dedicated emergent bed. One of the most impactful changes the team made was to enhance workflow so an admission bed is always available for an emergency transport patient. "That made a huge difference," Dr. Chapman notes. "Because we know there's always a bed ready, we can immediately tell the transport team: 'We're ready. Go.'"

A team approach. The workgroup for this project included representatives from across the hospital—including the NICCU, Emergency and Transport Medicine, the Access Center, and Senior Vice President and Chief Medical Officer James Stein, MD, MSc, FACS, FAAP.

"This was one of the most multidisciplinary groups I've ever been involved with," Dr. Chapman notes. "We had the support of many people from all different aspects of the hospital. That was the biggest key to our success."