Ensuring the Safest Care for the Tiniest Babies

Program helps prevent unplanned extubations in the NICCU.
By Katie Sweeney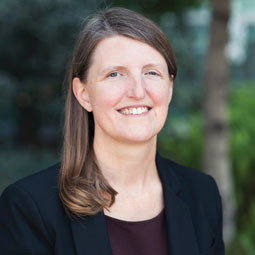 Rachel Chapman, MD
Children's Hospital Los Angeles excels at providing the safest and highest-quality care for patients, including the smallest and most critically ill newborns. The hospital's Fetal and Neonatal Institute—led by Philippe Friedlich, MD, MS Epi, MBA, Chief of Neonatology, and David Miller, MD, Chief of Maternal Fetal Medicine—is ranked No. 2 in the nation for neonatal care by U.S. News & World Report.
One of the key safety measures the team focuses on is preventing unplanned extubations (UPEs)—instances in which a baby's endotracheal tube is accidentally dislodged. That's especially important because the hospital's Steven & Alexandra Cohen Foundation Newborn and Infant Critical Care Unit (NICCU) is a Level IV unit that cares for babies with the most complex medical conditions.
At any given time, 30 to 40 babies in the 58-bed NICCU may be intubated.
"An unplanned extubation can be associated with a significant respiratory setback, including the need for CPR," says Rachel Chapman, MD, Medical Director for the NICCU and Associate Division Chief of Neonatology. "It's something our whole team works very hard to prevent."
In 2017, the team created a multidisciplinary initiative specifically focused on preventing UPEs. The NICCU's unplanned extubation rate has since fallen 87%—to an extremely low rate of 0.14 incidents per 100 ventilator days. Below, Dr. Chapman and Srikumar Nair, MD, Medical Director of Quality and Performance Improvement, share the keys to the team's success.
Real-time feedback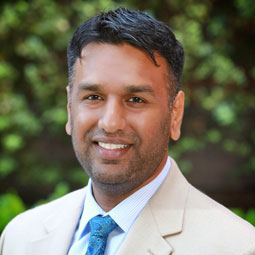 Srikumar Nair, MD
The team started with standardizing all care related to endotracheal tubes in the NICCU for both respiratory therapists and nurses. That included everything from taping techniques to patient and tube positioning.
But the biggest key to success involved instituting multidisciplinary walking rounds. The rounds—led by Dr. Chapman, Dr. Nair, and nursing and respiratory care managers—provide patient care staff with regular at-the-bedside feedback to prevent UPEs.
"We give staff real-time feedback to improve not only the airway but also the patient's developmental positioning," Dr. Nair says. "We reinforce education, but we also listen. It becomes a two-way conversation."
The hour-long rounds provide valuable feedback not only for staff, but also for the unit's leadership.
"You can come up with guidelines, but the rounds allowed us to figure out what the issues were with implementation," Dr. Chapman notes. "When did the respiratory therapists and nurses have difficulty? What were the challenges? The rounds gave us a lot of information about what was working and what wasn't, so we could quickly come up with solutions."
Initially, the prevention rounds were held four times a month—twice at night and twice during the day. Today, they still take place twice a month.
Keys to success
Dr. Chapman and Dr. Nair point to four keys to the team's success:
A multidisciplinary approach. "This was very much a multidisciplinary effort across the board, with neonatology, nursing and respiratory therapy," Dr. Nair says. "That's crucial. Everyone has to be involved to make a difference."
An emphasis on collaboration. "When we first started the rounds, there was a worry among staff that we were coming to criticize," Dr. Chapman says. "But once they saw that we were there to help, team members really embraced the project and began to share their own ideas for further improvements."
Transparency. The team regularly updated NICCU staff with successes, challenges and the unit's results. For example, sharing how the unit had reduced CPR events related to UPEs to almost none was a big motivator for staff.
Continued improvement. "We're continuing to fine-tune our processes and figure out areas where we can make things even just a little bit better," Dr. Chapman says. "It's not about making a one-time improvement. It's about constantly working to ensure the safest environment for our patients."