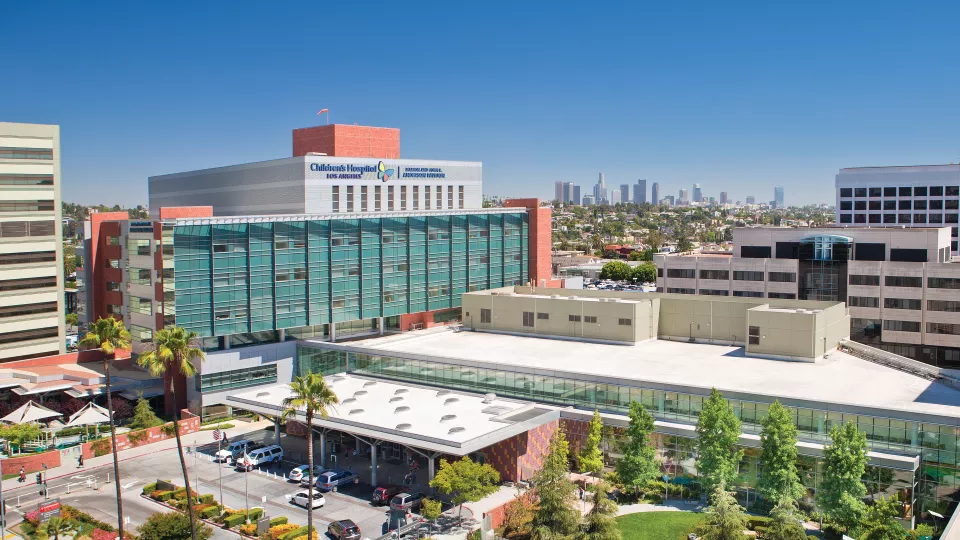 Our Patients
Patient Story: Kate's Fighting Spirit
Few things are more inspiring than meeting a young person who has faced extreme adversity head on and come out stronger than ever. Kate Lopez is one of these inspiring young people.
A long, brave journey
In September 2011, Kate was a carefree and vivacious 12-year-old excited about the start of a new soccer season. But during the first week of practice, something felt wrong with her knee. "It doesn't feel like a muscle pain; It hurts inside the bone," she told her mother, Gail.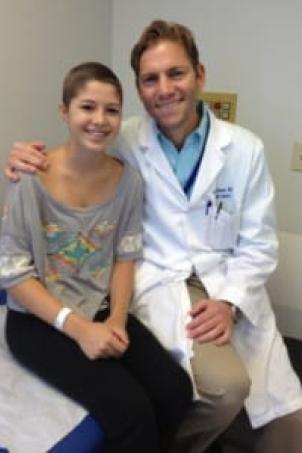 Gail took her daughter to a local orthopedic specialist in Orange County, who performed an X-ray and came back with devastating news: There was a tumor in Kate's leg. That evening, an MRI confirmed that it was osteosarcoma, an incredibly aggressive fast-moving bone cancer.
For the next 10 months, Gail regularly made the 70-mile drive with Kate from their home in San Clemente to Children's Hospital Los Angeles, where the youngster bravely endured 18 rounds of intense chemotherapy. Although the treatments were exhausting and painful, Kate got through them with the love and support of her family and the caring oncology nurses and staff at CHLA.
There was much to celebrate when the cancer went into remission, but Kate's battle was far from over. She still faced multiple complex surgeries to remove the tumor and save her leg. Kate chose Alexandre Arkader, MD, director of Musculoskeletal Tumor Program at CHLA to perform her initial 11-hour limb salvage surgery. Instead of a total knee replacement and titanium rod to replace her femur, he recommended a vascularized fibular graft. The surgery would save her natural knee joint and require fewer surgeries over her lifetime.
An unexpected friendship
In the three years since that first operation, Arkader has performed five more of Kate's surgeries and the two formed a special friendship. "He will sit and talk with her for 20 minutes before even asking about her leg," says Gail. "She knows that Dr. Arkader cares about her as a person. I think that's especially comforting for the kids going through cancer as well as surgery."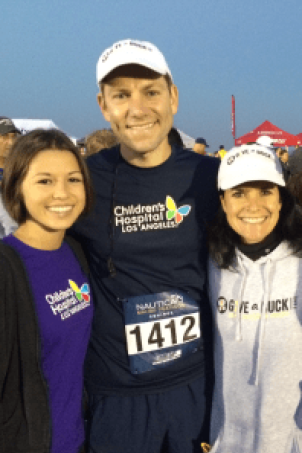 Despite years of painful treatments, Kate isn't shying away from her experience as a cancer survivor. Thanks to her bond with Arkader and her positive experiences at Children's Hospital, Kate is eager to become a CHLA volunteer and to one day come back as an oncology or surgical nurse. This past summer, she shadowed a surgeon for a day through Camp CHLA.
More recently, Kate asked Arkader to join her and Gail on a team for the 2014 Nautica Malibu Triathlon, an annual fundraising event to benefit CHLA's Pediatric Cancer Research Program. The plan was for Kate to swim, Gail to bike and Dr. Arkader to run. "We had a great time," Gail says. "It was really fun to see Arkader outside the hospital. We ended up having one of our CHLA nurses swim for Kate because she didn't feel quite ready, so next year! Of course she was there cheering all of us on!"
Gail knows how very lucky she is to still have Kate and is grateful that the cancer did not break her daughter's compassionate spirit. "Kate went through 18 rounds of chemotherapy, eight surgeries and physical therapy three times a week for 18 months. Even after all she endured with treatments and surgeries and being stuck in the hospital for over 120 nights, she still wants to come back to CHLA to work! That says everything about the hospital and Dr. Arkader."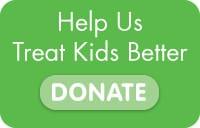 How You Can HelpConsider making a donation to Children's Hospital Los Angeles and help treat kids just like Kate. Visit CHLA.org/Donate.