NANT Pediatric Cancer Consortium Spearheads Bench-to-Bedside Research to Identify Safe and Effective Therapy for a Type of High-Risk Neuroblastoma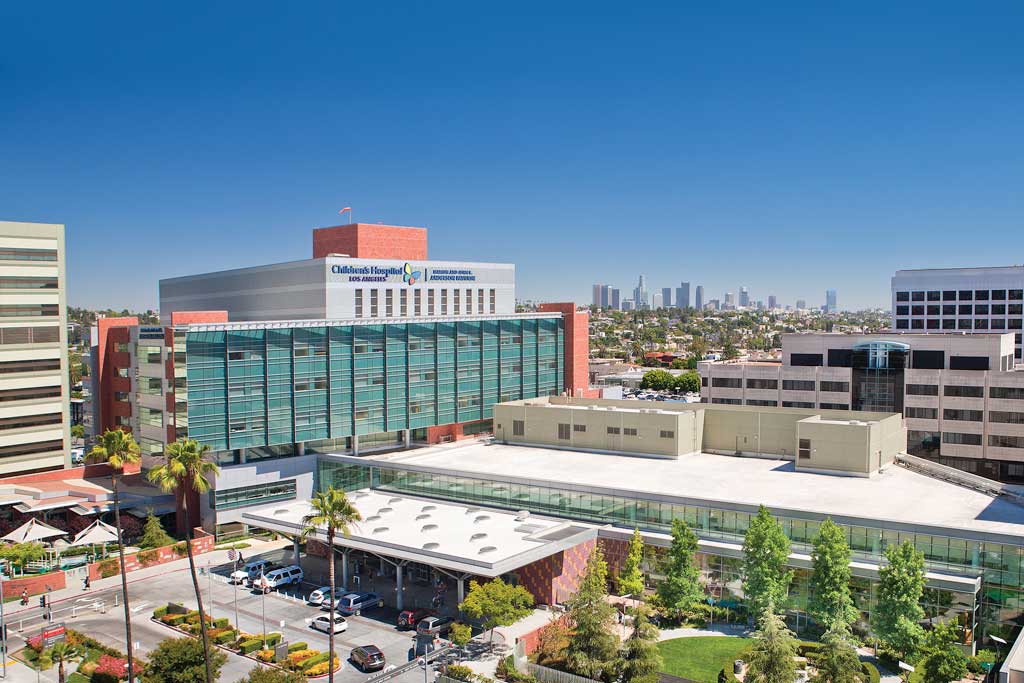 NANT investigators demonstrate that lorlatinib has potent anti-tumor effect in patients with neuroblastoma linked to a specific genetic alteration.
By Ellin Kavanagh
It is rare that a clinical trial is changed mid-investigation. But when results are striking enough, it can occur. Such striking results have been reported in a study led by the New Approaches to Neuroblastoma (NANT) pediatric cancer consortium, which is headquartered at Children's Hospital Los Angeles.
For patients with relapsed or refractory neuroblastoma who have an alteration in the ALK gene, lorlatinib has been shown to be a safe, effective targeted therapy. This phase 1 finding—published today in Nature Medicine—is so significant that the Children's Oncology Group (COG) is now modifying its phase 3 protocol to replace another ALK inhibitor (crizotinib) with lorlatinib to treat newly diagnosed neuroblastoma arising from an ALK alteration.
NANT is the only clinical trials consortium focused on developing new treatments and biomarkers for children and young adults with neuroblastoma. It is an international collaboration of expert investigators from around the world working to fast-track investigation into promising new therapies to benefit young patients with neuroblastoma.
Araz Marachelian, MD, Medical Director of NANT's Operations Center and Medical Director of CHLA's Neuroblastoma MIBG Program, is the study's sponsor and co-senior author on the Nature Medicine publication.
"At NANT, we are pleased to have had a leadership role in this important discovery," says Dr. Marachelian. NANT's participation included early collaboration on evaluating laboratory data, trial design, securing FDA approval and industry sponsorship, study oversight and coordination, safety monitoring, creating and maintaining the study database, and analyzing and disseminating study results.
Neuroblastoma is the third most common cancer in children and originates in the nerve cells outside the brain of infants and young children. It most commonly affects children 5 years of age or younger. Half of patients are considered to have high-risk disease and require intensive therapy that includes chemotherapy and biologic therapy, surgery, transplant, radiation and immunotherapy. Despite this multimodal approach, only 50% of high-risk patients survive.
"We are thrilled to see many years of NANT's planning and operation come to fruition with the results of this important study," says Julie Park, MD, Chair of the NANT consortium. "Families are urgently waiting for new treatment possibilities like this one." Dr. Park is an established neuroblastoma expert and chair of the Department of Oncology at St. Jude Children's Research Hospital.
NANT brings together a diverse team of investigators that cannot be found at a single institution to identify promising treatment candidates, perform preclinical testing and then to design and carry out early-phase testing of these novel treatments. Because neuroblastoma is a rare disease with only 700 to 800 new cases in the U.S. each year, no single site could enroll enough patients to produce meaningful data. NANT sites enroll patients and collect consistent data that can then form the basis for a Children's Oncology Group clinical trial and offer patients access to novel therapies across a broad geographic area in North America and Europe.
First author on the paper is Kelly C. Goldsmith of Children's Healthcare of Atlanta and co-senior author is Yael P. Mosse of Children's Hospital of Philadelphia. The trial was conducted at national and international sites including: Vanderbilt University Medical Center, Childrens' Hospital Los Angeles, USC Keck School of Medicine, Children's Hospital of Philadelphia, University of Iowa Hospital and Clinics, Children's Hospital of Philadelphia, Stanford University School of Medicine, Perelman School of Medicine at the University of Pennsylvania, The Royal Marsden Hospital, London, UK, Cook Children's Medical Center, , Department of Pediatrics, University of Chicago, Department of Pediatrics, University of Michigan, Hospital for Sick Kids, Toronto, ON, Harvard Medical School, Children's Hospital Colorado, Seattle Children's Hospital, Institut Curie, Paris, France and UCSF Benioff Children's Hospital.
The study was funded by National Cancer Institute grant P01CA217959, Pfizer Inc. and other grants and foundations.

---
Related content: