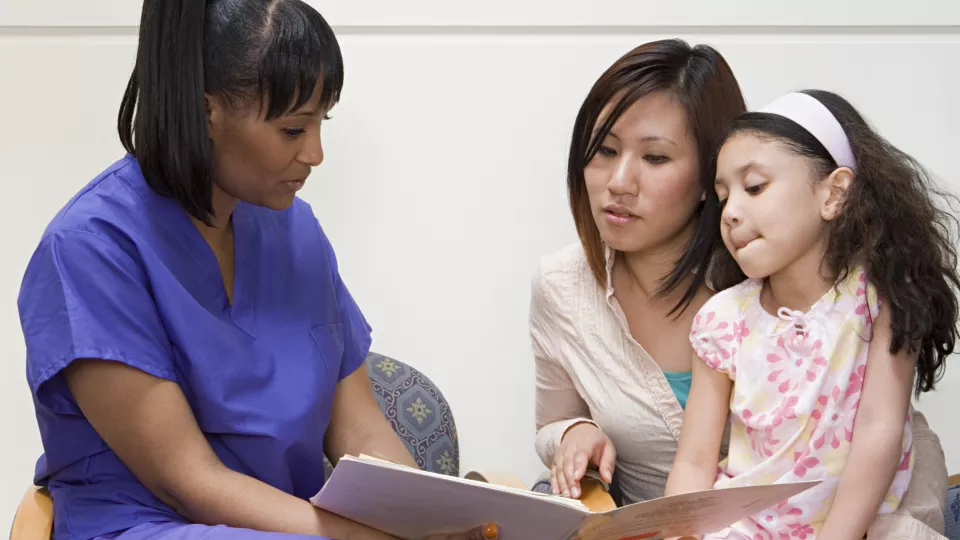 Research and Breakthroughs
Why Is it Important to Choose a Pediatric Research Hospital With Access to Clinical Trials?
Every cancer treatment that now exists for children was tested in a clinical trial.
Clinical research and clinical trials are the only way to develop new and better therapies for children who have cancer. Pediatric research studies and clinical trials find safe and effective therapies and improve ways of preventing and diagnosing cancer in children. Clinical trials are the reason why treatment outcomes for certain childhood cancers have improved from just a few children surviving in the 1960s to a better than 85% cure rate today, depending upon the type of cancer.
Why is it important that medications for children are tested in children?
While most oncology treatments currently prescribed for children have first been approved in adults, many cancer drugs have not yet been tested on children.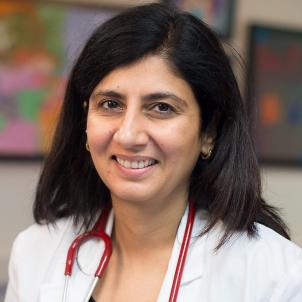 Not only do many cancers present very differently in children than they do in adults, medications and treatments also affect children differently than they affect adults, and children differ by age in how they react to treatment.
"Getting more pediatric patients with cancer involved in clinical trials is an essential step to developing better cancer therapies that are both safe and effective," says Deepa Bhojwani, MD, Director, Leukemia and Lymphoma Program at CHLA. "Our research is informed by the needs of our patients, and what we learn from our patients day-by-day helps guide the work we do in the lab. Working at a pediatric research hospital makes this productive relationship between observation, learning, and innovation possible and can result in real advancements. We want to find better therapies that work for our patients--as well as effective therapies approved for patients more quickly. Conducting clinical trials at a pediatric hospital enables us to keep improving patient outcomes in these often rare and difficult cancers."
What differentiates children's hospitals that conduct research?
But not every children's hospital has clinical research capabilities. Finding a pediatric hospital that conducts both research and clinical trials can improve your child's treatment outcomes in several ways:
Pediatric research hospitals and academic medical centers can use what they learn from clinical trials, based upon the best available clinical evidence to improve care for children.
When children's hospitals also conduct research, medical teams of physicians and scientists with specialized research and clinical backgrounds can collaborate on taking ideas from discovery in the laboratory to the bedside to develop promising new treatments for their patients.
Pediatric research hospitals also collaborate with multicenter research networks around the country and the world. These networks expand the capabilities of each medical team, enabling them to share specialized knowledge in emerging areas of cancer research to benefit patients.
Why participate in a clinical trial?
"Clinical trials are not only for patients who do not respond to standard treatment, or who have rare cancers," says Dr. Bhojwani. "The majority of our patients are enrolled at the time of new diagnosis. For frontline therapy, participation could be beneficial for access to new cutting-edge treatments that could be potentially more effective than standard therapies."
Pediatric research hospitals and academic medical centers can match children with rare cancers to National Institutes of Health-sponsored clinical trials around the country. By participating in a clinical trial, patients can also contribute to advancing medical science and the development of new therapies that can benefit others.
What makes CHLA a top site for pediatric clinical trials?
Children's Hospital Los Angeles offers expert care grounded in years of research in pediatric cancers and blood disorders. The goal of our research is to give our young patients a better chance of survival and improved quality of life during and after treatment. We stand out among research hospitals because:
CHLA has among the most pediatric clinical trials available in California with over 1,600 ongoing research studies, including 350 clinical trials in hematology, transplant, and oncology in 2023.
CHLA hosts more multicenter clinical trials than any other pediatric cancer program in the country.
CHLA is the only pediatric research hospital in the United States that leads three research networks and is a principal member of 13 national and international clinical trial consortia.
CHLA is among the top 10 pediatric medical centers in the nation receiving funding from the National Institutes of Health.
CHLA serves a highly diverse patient population. This matters, as conducting clinical trials in people with a variety of genetic backgrounds can help the development of personalized therapies that work for a wider range of patients.
CHLA maintains strict rules for clinical trial participation which are designed to ensure patient safety and avoid any questions about patient consent. All clinical trials follow an established and approved plan, called a protocol, to ensure the highest degree of safety possible. Clinical trials are only conducted on children with full disclosure and permission.
Our efforts have led to breakthroughs that are transforming the way doctors around the world treat complex cancers.
Want to learn more about clinical trials at CHLA? Talk to your primary care provider or CHLA specialist or visit our research studies database.