Acupuncture Program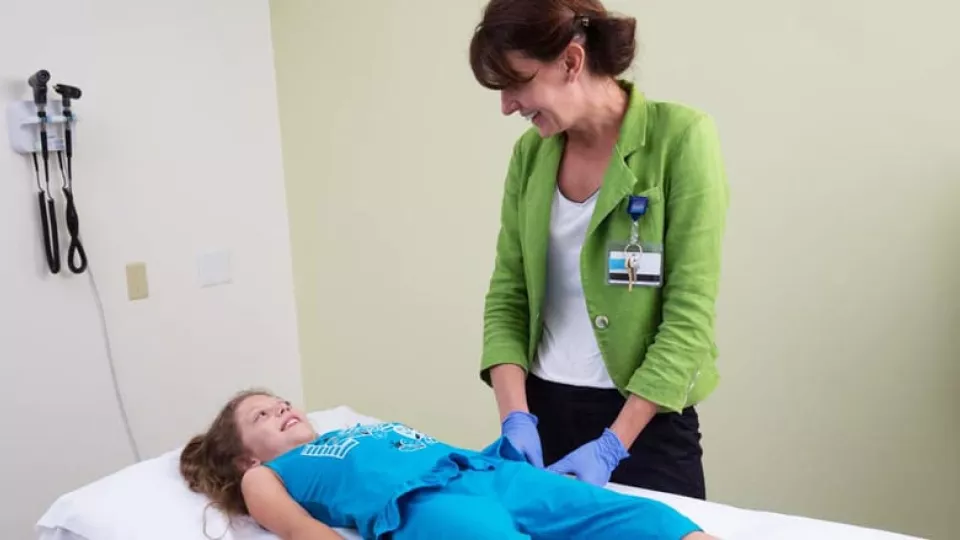 About the Acupuncture Program
The Acupuncture Program at Children's Hospital Los Angeles is one of the only centers solely dedicated to children in California and the west coast. Our child-friendly specialists understand the sensitivities that children face, especially when parents have exhausted other pain management resources.
Our staff helps to holistically manage symptoms and support the physical, emotional, psychological and functional well-being of the patient and family as a comprehensive treatment plan. 

WATCH: NBC news interview with Monika Kobylecka, LAc and Jeffrey I. Gold, PhD 
Conditions we see:
ADHD
Allergies
Anxiety
Asthma
Arthritis
Bowel Syndrome
Cancer pain
Cystic Fibrosis
Fibromyalgia
Headaches
HIV
Muscle pain
Neuropathic pain
Rheumatologic conditions
Sickle Cell Disease
Acupuncture Specialized for Children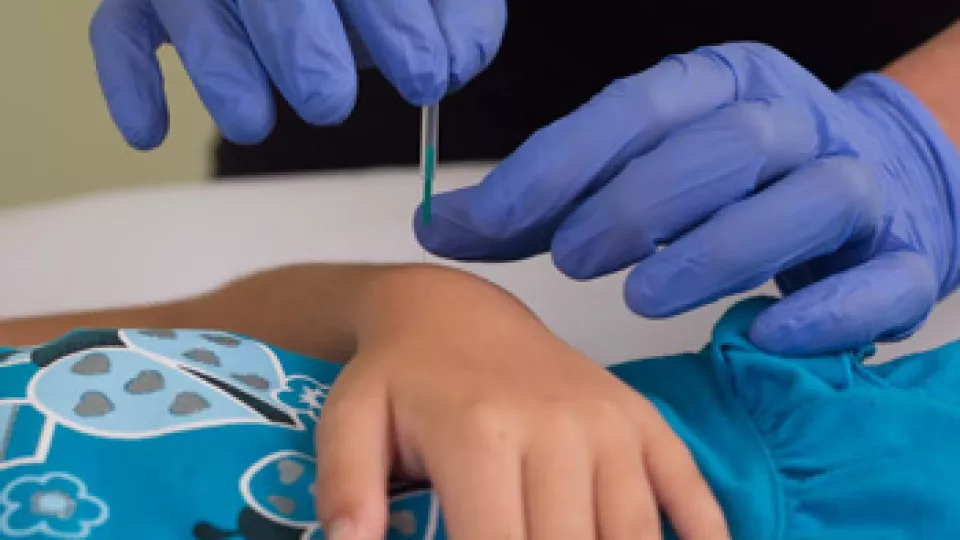 The Acupuncture Program sees patients ranging in age from 18 months to 22 years old.
Licensed pediatric acupuncturists are trained and successful in helping children feel relaxed. We provide developmentally appropriate education to children and their families about the role and mechanisms of acupuncture treatment. Our acupuncturists are skilled at putting children at ease to decrease any anxiety or fear associated with the needles used for acupuncture. We have found that when a child is able to see and hold the acupuncture needle, while the staff demonstrates the hair-like thinness of the needle, children and their family's perceived stress and anxiety levels decrease significantly.
We use very thin needles that are flexible and the size of a strand of hair. Pediatric acupuncture requires far fewer needles than adults. Our acupuncturists are equipped with alternatives to using needles for young infants that may squirm or move around frequently:
Magnets
Acupressure
Tacks (a press needle that looks like a small Band-Aid)
Most children experience little to no pain and report less than two out of 10 pain associated with needles directly.
Acupuncture Benefits and Results
The Acupuncture Program is highly regulated and specialized. The benefits of pediatric acupuncture have repeatedly demonstrated improved health outcomes and quality of life for patients. Our program prides itself on our results:
Patients who have rated their initial pain as a six or seven out of 10, have frequently reduced their pain level to zero within the session and reduced overall pain intensity to less than two over a series of treatment.
Treatment Plans and Education
The best results from acupuncture increase with a continued comprehensive treatment plan.
A minimum of two sessions per week may initially be required to get full relief.
Acupuncture was historically used as a preventative medicine practice and has now been applied as a treatment for disease and symptom management.
Our program collaborates with Yo San University of Traditional Chinese Medicine, which supports ongoing education, training, supervision and mentorship in Masters and Doctoral level acupuncture trainees.