Eosinophilic Gastrointestinal Disorders Program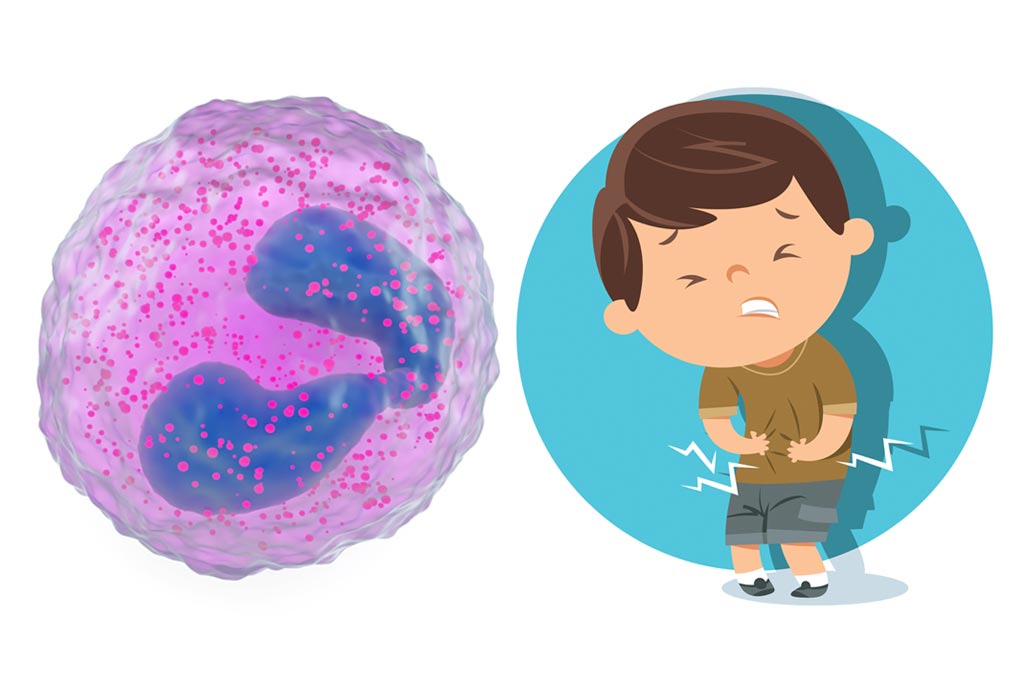 The Eosinophilic Gastrointestinal Disorder Program at Children's Hospital Los Angeles is the first and only multidisciplinary clinic addressing the needs of children with EGIDs in the Southern California region. In your initial visit to our clinic, your child will be seen by specialists from Allergy Immunology, Gastroenterology and Nutrition. Referrals to other specialty services are also organized as needed.
Eosinophilic Gastrointestinal Disorders (EGIDs) include a chronic group of diseases characterized by having above normal amounts of eosinophils, a type of white blood cell, in the digestive tract. The symptoms of EGIDs can vary widely and depend on the affected area of the digestive tract. Affected children may have various symptoms including abdominal pain, nausea, vomiting, poor appetite, poor weight gain, feeding aversion and diarrhea. Older children can experience symptoms of difficulty swallowing or food can become stuck in the esophagus, which is also known as food impaction.
Commonly Treated Disorders
Eosinophilic Esophagitis (EoE: affecting the esophagus)
Eosinophilic Gastritis (EG: affecting the stomach)
Eosinophilic Gastroenteritis (EGE: affecting stomach and small intestine)
Eosinophilic Colitis (EC: affecting the large intestine)
Clinical Trials and Research
As a means of ensuring continuing excellence and state of the art patient care, the Eosinophilic Gastrointestinal Diseases Program at CHLA conducts prospective outcomes research. This is important in making improvements in care to patients seen in our program and other programs. Patients evaluated in our clinic may be consented for participation in this research. Patient information is always protected and confidential and the study is approved by the CHLA Institutional Review Board.