Meet Some of our Research Staff Members
Long Hung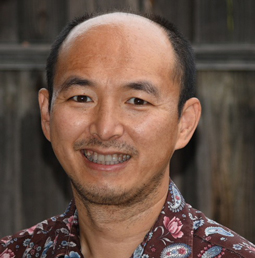 Long oversees day to day operations at CHLA's SC2 core.
Just like its full name—Single Cell, Sequencing, and CyTOF—the SC2 core can be summed up in one word: big. Though the core has technology to isolate and get information from single cells, SC2 is really all about big ideas and big data.
"The projects we support are very complex," says Long Hung, who serves as the boots-on-the-ground core operations manager. "So we end up getting pretty involved with the investigators that come in—from experiment planning to data analysis."
Long enjoys working in the core for many reasons. He says that no two days are alike, in part because different experiments are brought in every day.
But the best part (besides the espresso machine that he clearly loves) is that he gets to observe and be a part of the diverse projects across CHLA that converge on a single goal: helping kids. "The whole point of research at CHLA is to go from bench to bedside. I get to see projects move from planning to transforming patient care, and that is really cool."
---
Annie Luong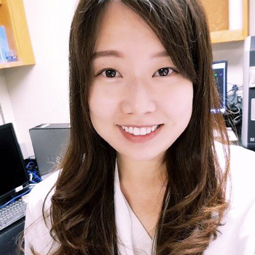 FACS operator, Flow Cytometry Core
CHLA core facilities share a common theme: The staff pride themselves on providing leading-edge technology, but they are also truly invested in the experiments and the scientists themselves. Annie Luong, at the Flow Cytometry Core, is no exception.
Annie runs the Fluorescence Activated Cell Sorting (FACS) instrument, which sorts cells into groups for further study. But this is just the beginning. She and her colleague, Tsen-yin (Jackie) Lin, take particular interest in helping to develop the investigators themselves. She hopes to help set an important foundation for new researchers. This means not only providing scientific training, but also creating an environment that fosters curiosity.
"We strive to be welcoming," she says. "Whether you're a trainee or a seasoned researcher, you should be comfortable asking any question." This, Annie explains, is an important part of the job. "I encourage researchers: Question everything. Question me! it won't offend me if you ask me to recheck the data. That's why I'm here."
---
Elizabeth Hegedus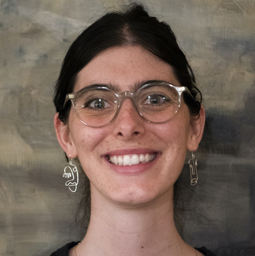 Clinical Research Coordinator, Department of Endocrinology
As a Clinical Research Coordinator, Elizabeth helps provide weight management opportunities to teens. She has always had a passion for nutrition and education, and her work at CHLA allows her to satisfy both.
When asked about the best part of her job, Elizabeth smiles and talks about getting to know the teens she works with regularly.
"I talk to them weekly and develop these beautiful relationships," she says. "I get to really help set them up for success as they transition into adulthood." But the most gratifying part of her work, she says, is seeing those teens lose weight and incorporate new skills into their lives. "They're so proud of themselves," says Elizabeth, "and I'm proud of them."
Elizabeth came to CHLA to work with Alaina Vidmar, MD, who she describes as a phenomenal mentor. "She changed my career trajectory. I'm so grateful to her," says Elizabeth.
Something you'd never know about Elizabeth? She was a pole vaulter in high school!
---
Claudia Rios, MS, RD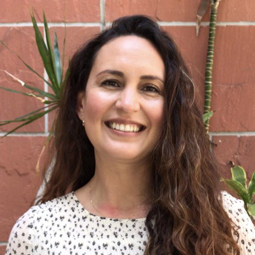 Research Supervisor, Goran Lab
Claudia didn't always know what shape her career would take, but she wanted to help the community. As the daughter of immigrants, she noticed that a lot of patient information and medical instructions were translated poorly, which felt alienating. This led her to seek training in medical translation.
With degrees in biology and nutrition, Claudia has a keen interest in research supporting public health. For the last few years, she has worked with Michael Goran, PhD, to create nutritional interventions for families affected by, or at risk for, diabetes and obesity. She loves language and wants the Spanish-speaking community to feel heard and receive accurate information. This includes writing original curricula and training team members who make off-campus visits (currently virtual). The goal is to help educate people about the dangers of added sugars.
Claudia studied abroad in Italy and takes fun and creative approaches to her projects, including writing about Dante in a molecular biology paper! Her career aspirations may have morphed from dentistry to language translation to nutrition, but the common theme has always been care for the community.