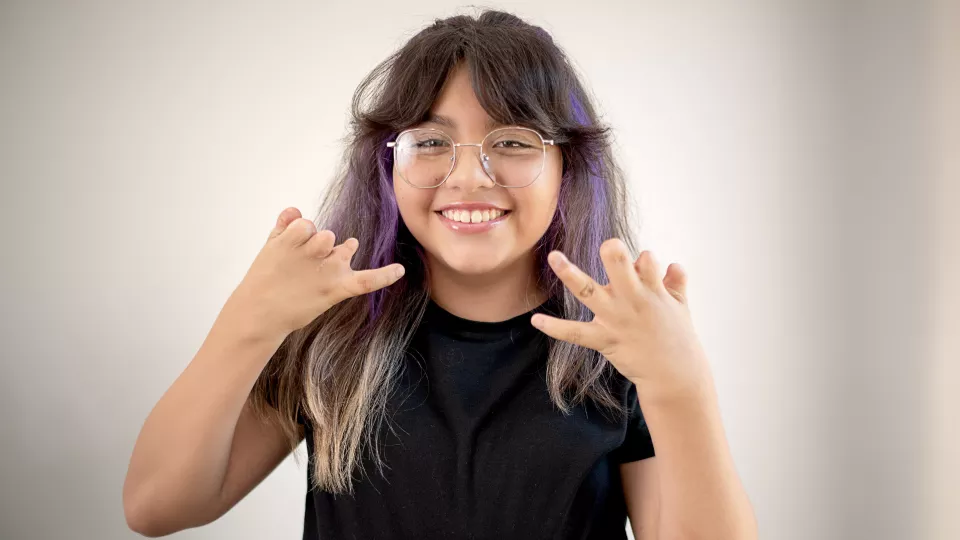 Our Patients
Hitting All The Right Notes
Melody, who was born with amniotic band syndrome, embraces her uniqueness and shines in the spotlight.
She's timid with people one-on-one, but when it comes time to sing the National Anthem at LoanMart Field, home of minor league baseball's Rancho Cucamonga Quakes, 11-year-old Melody oozes confidence and belts out the tune like an old pro. It's because, she says matter-of-factly, "I've been singing all my life."
Music, it turns out, has been a constant for Melody from the time she was in her mother Jackylin's womb. Her father, Jesus, is a DJ and talented musician, Jackylin explains.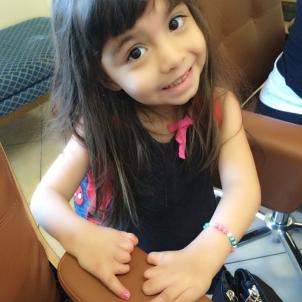 "I would tag along to whatever club he was DJ-ing at as well as go to concerts and bars to hear bands play. We were surrounded by music all the time, so as soon as we found out we were having a girl, we knew she had to be named Melody," Jackylin says, noting that her pregnancy was nothing short of harmonious—until the day her daughter was born.
"I had a C-section and when they delivered her, they called Jesus over to show him that she was missing some fingers and toes," Jackylin says. "They brought her to me, and I was so emotional. All day I kept going over in my head 'what did I do wrong during the pregnancy?' I was getting ultrasounds and pictures and nothing indicated anything was wrong with her development."
Learning about hand differences
Jackylin and Jesus learned soon after their daughter's birth that Melody had amniotic band syndrome (also known as constriction ring syndrome), a rare congenital condition where string-like bands of tissue from the amniotic sac entangle a developing fetus and like a lasso, the bands wrap around fingers and toes. The non-preventable condition affects one in 15,000 births each year.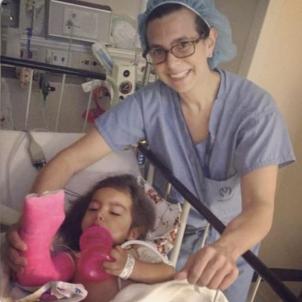 A referral led the family to drive an hour from their Inland Empire home to Children's Hospital Los Angeles, where they took 3-month-old Melody to meet with Nina Lightdale-Miric, MD, Director of the Pediatric Hand and Upper Extremity Surgery Program at the Jackie and Gene Autry Orthopedic Center.
"Parents want information and they want to understand how this happened, what it means and if their child is going to be OK," Dr. Lightdale-Miric says. "I explained the condition to them and that it is random, that it is something completely healthy children can be born with. They weren't expecting this, they didn't plan for this, so I gave them information to help them understand and anticipate what's next and feel confident and safe."
"We were immediately impressed with Dr. Lightdale-Miric," Jackylin says.
A supportive community
Ever since Melody was a baby, the family has participated in events with the CATCH (Center for Achievement of Teens and Children with Hand Differences) program. Created in 2011 and led by Dr. Lightdale-Miric, the donor-funded program is the only one of its kind in the country and has provided resources, mentorship and support for more than 300 families and patients with hand and upper limb differences through informational presentations and recreational gatherings. Meeting and speaking with other families whose children have hand and upper limb differences has put Melody's family more at ease and paved the way to some long-lasting friendships.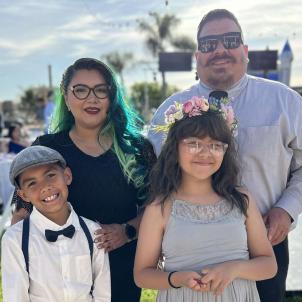 "Parents come to us with concerns of how to raise a child with a hand or upper limb difference to not be shy or ashamed or isolated," Dr. Lightdale-Miric says. "Families who participate in CATCH receive guidance and support from our clinical team as well as from other patient families and in turn, that bolsters their self-esteem. They learn that their kids can do so many things—play the piano, ride a bike, become a doctor—they will just do it differently than other people. The community of care and support this program provides is as important as the surgical care, and that's what differentiates CHLA from other institutions."
"I learned a lot from the other parents—not to hide Melody's hands, not to give her special treatment," Jackylin says. "Since the time she was a baby, we were strict that she needs to do things herself. If she wants to eat, she needs to grab the food. If she wants a toy, she needs to grab it. I think that's one of the big reasons Melody is the way she is now."
Living a normal life
At home, Melody shares household chores with her younger brother, Jesse, 9, including loading and unloading the dishwasher, vacuuming, cleaning her room and helping feed and clean up after the family's three dogs and pet bird.
Melody is proud of the fact that despite only having three fingers, "I draw the best in my class! I hold my pencil like this," she says, demonstrating that instead of pinching it between her thumb and fingers, she makes a fist and clenches it in the palm of her hand.
To date, Melody has had four surgical procedures to separate her fingers and remove excess skin to improve her hands' functionality, like the ability to hold a pencil or use chopsticks. Empowered by her family's support and the friendships she's formed within CATCH, Melody has come to embrace her unique physical features, not hide them. In fact, when people ask about her hands, Melody is quick to educate them on her condition.
"I forget that my hands are different and I have alien fingers," she says, giggling. "People notice and they say, 'I don't want to be rude' or 'I don't mean to sound mean,' and I'm like 'you're not mean,' and then I tell them about my hands. I have heard it a million, trillion, bajillion times before. I know people are curious, so I just tell them and that's that."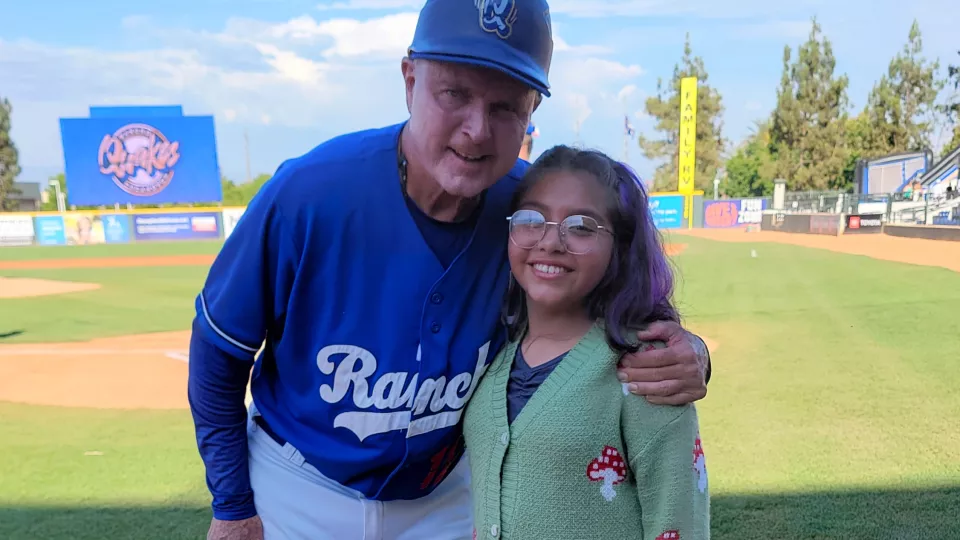 The gift of song
Lately, Melody has been the focus of attention not because of her hands but because of her vocal talents, a skill she exhibited from a very young age.
"I joke she came out of the womb singing!" Jackylin says. "When she was little she would do opera voices and sing about her food, 'I love mashed potatoes!'"
Two years ago, Melody enrolled in a local musical theater program where she has starred in several musicals including "BEEHIVE: The 60s Musical," and "Rock of Ages." Next up for her is "Grease," and in a few years, she hopes to compete on the reality TV show "America's Got Talent." Her ultimate goal is to one day perform on Broadway.
Last spring, a local news station featured Melody on their evening broadcast. The segment caught the eye of the Rialto School District, which extended an invitation to Melody to share her story and perform for 250 of the district's school principals and top administrators—including one principal who has a hand difference.
"He said, 'I wish I'd known her when I was a kid,'" Jackylin says, marveling at how far Melody has come and what she's accomplished.
"I remember the first time she performed. She just stood still," Jackylin says. "Now she has these lead roles in musical theater and she's moving and expressing herself with her hands. It's just captivating."