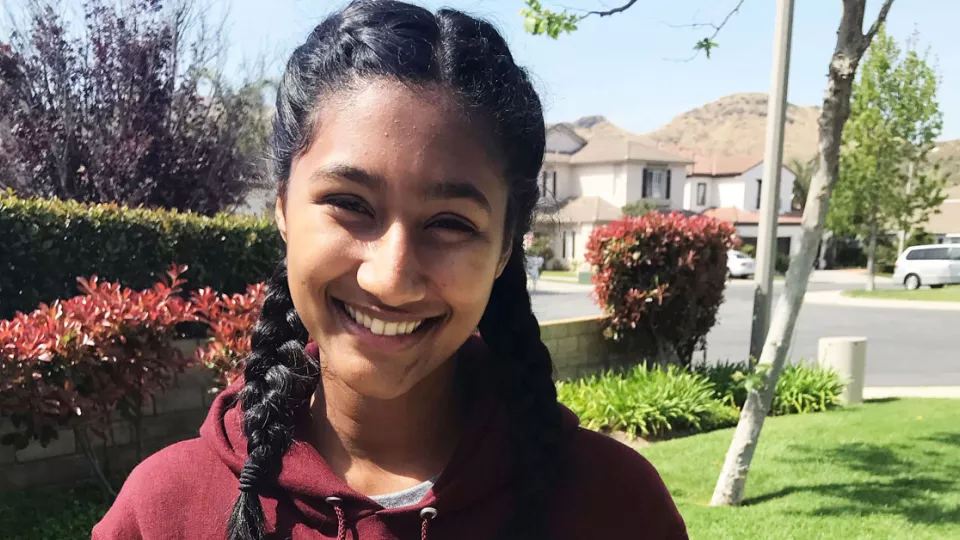 Our Patients
Creating Hope for Kids Like Kaira
Diagnosed with a brain tumor, 8-year-old Kaira was rushed into surgery at Children's Hospital Los Angeles. A decade later, she's flourishing—and pursuing a career in the very field that saved her.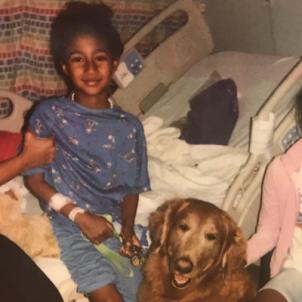 Just a few days before her eighth birthday, Kaira received news that would change the rest of her life. 
"I think I was too young to fully understand what exactly was going on," she says. "I just remember my mom explaining that there was basically a ball in my head that was making me sick and had to be removed."
Kaira had a golf ball-sized tumor pressing against her cerebellum, the part of the brain that regulates everyday movements such as walking and maintaining balance. The mass was benign but growing quickly, and Kaira was rushed into surgery soon after arriving at Children's Hospital Los Angeles.
Though devastating, the diagnosis finally provided clarity about a host of mysterious ailments. For nearly a month, Kaira had been suffering from headaches and frequent vomiting. Multiple visits to her pediatrician's office yielded few answers, other than the possibility that she had the stomach flu. But when the symptoms worsened, her doctor ordered an MRI. That's when they discovered the tumor, and Kaira's family was referred to the Neurological Institute at CHLA.
A tough, but speedy recovery
At such a young age, "You tend to think of surgery as this big adult thing, not something that could happen to you," says Kaira. "So to hear I needed to have it was definitely scary."
During the six-hour procedure, Neurological Institute Director Mark Krieger, MD, delicately removed the tumor. The surgery was a success, and Kaira spent the next three days recovering in the hospital's Pediatric Intensive Care Unit. It was challenging at first; When she woke up, her body was so sore, her neck so stiff, that the thought of getting out of bed seemed nearly impossible. But the team rallied around Kaira to support her.
"I'll never forget the nurses there," she says. "When it was hard to just get that willpower to start moving again, they really encouraged me, which I feel helped me recover quickly and in an efficient way. I am still so grateful for that."
'In good hands'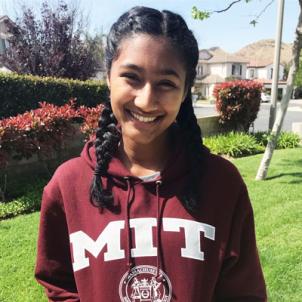 Today, Kaira, 18, is thriving. She graduated high school, and all her follow-up MRI scans for the past decade since undergoing surgery have come back clean. Her time at CHLA has even inspired her to pursue a career in the medical field, something she is excited to explore at the Massachusetts Institute of Technology (MIT), where she is currently a freshman. 
"I couldn't be where I am today without Dr. Krieger and my family physician, whose persistence led me to Children's Hospital," she says.
To other patients facing a similar situation, Kaira has a simple, reassuring message: "You're in good hands."
"You'll see how much the people at CHLA care about you," she adds, "and just how much they want to help you in any way they can."
How you can help
To help teens just like Kaira, consider making a donation to Children's Hospital Los Angeles. Visit CHLA.org/Donate.