Kylee's Story: Advocating for Awareness of Mitochondrial Disease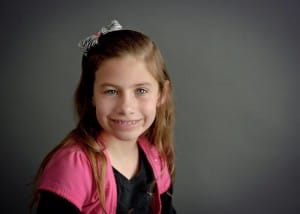 Kylee Postel is 12 years old and one of the biggest advocates for mitochondrial disease. She's been battling the disease since she was born and has undergone over 30 surgeries at Children's Hospital Los Angeles. For the past several years, she and her family have developed the passion to educate and build awareness, especially because her mother and siblings suffer from various symptoms of mitochondrial disease.
Mitochondrial disease is a chronic, genetic disorder that occurs when the mitochondria, which are the powerhouses of the cell, fail to produce enough energy for cell and organ function. As a result, Kylee has adrenal insufficiency, gastroparesis, postural orthostatic tachycardia syndrome (POTS) and intestinal shut down resulting in a total colectomy. Additionally, she is unable to participate in certain activities because of her fatigue and her body's inability to properly regulate her body temperature. Regardless, Kylee always seems to smile despite the struggles with her continuous health crises.
How Social Media Helped Kylee's Mom Consider a Diagnosis
Kris, Kylee's mother, remembers her daughter's first hospitalization at only three weeks of age when the evaluations by numerous specialists began. Early on, physicians often used the general diagnostic term "cerebral palsy" to describe Kylee's condition because no one understood what was behind her collection of symptoms.
Kris began to seek out support and advice from parenting message boards and even found one specifically directed to parents of children with mitochondrial disease. After recognizing that some of Kylee's symptoms overlapped with those described by parents on that message board, Kris decided to look into the possibility of mitochondrial disease as the cause of her daughter's health problems. Ardath Yamaga, MD, gastroenterologist at Children's Hospital Los Angeles, who cared for Kylee at that time, agreed the diagnosis was worth looking into.
Kylee's Journey at Children's Hospital Los Angeles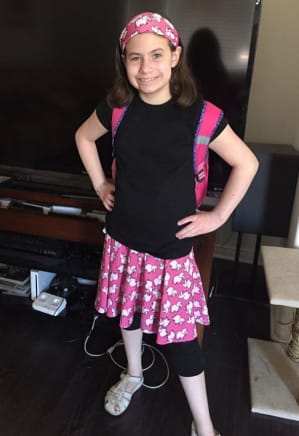 After undergoing a number of tests, Dr. Yamaga referred Kylee to a mitochondrial medicine specialist in the Division of Medical Genetics at Children's Hospital Los Angeles. Kylee was nearly five years old when the specialist finally diagnosed her with mitochondrial disease. CHLA confirmed Kylee's diagnosis through next-generation gene sequencing testing. So far, a few gene variants have been found in Kylee that are contributing to her disease. By identifying the cause of the problem, CHLA is able to provide better and more effective treatment. Kylee has been on her treatment for two years and it has been helping with her mutation. 
Today, Kylee is cared for by a number specialists from Children's Hospital Los Angeles' Division of Medical Genetics, Gastroenterology and Nutrition, Endocrinology, Clinical Immunology and Allergy, Hematology in Children's Center for Cancer and Blood Diseases, Pediatric Surgery, Ophthalmology, Children's Orthopaedic Center and The Pain and Palliative Care Clinic.
Coping and Raising Awareness
While Kylee generally maintains a positive attitude about her illness, Kylee regrets that she can't engage in certain activities. Kris explains, "We just talk things through. We talk about the good in her life." A positive coping strategy for Kylee and her family is to connect with others who may or may not yet be formally diagnosed and to spread awareness about mitochondrial disease.  Kylee's entire family does this by creating videos about Kylee and her disease and by managing a Facebook page called "Kylee's Krew." Kylee's fans have helped raise $1,200 for CHLA so kids can get care like Kylee does.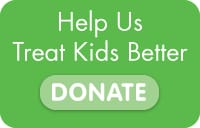 How You Can Help
Consider making a donation to Children's Hospital Los Angeles and help us treat kids just like Kylee.