From Transplanted to Transformed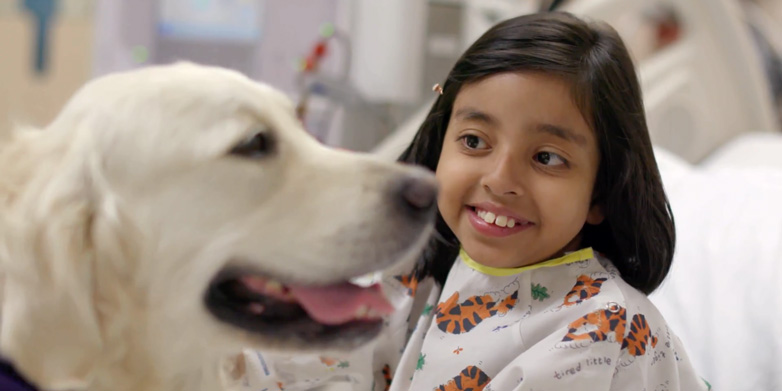 What's the first thing Kairi did after getting her new liver and kidney? Eat chocolate, of course. And then go swimming. And then start on everything else her revived body had been denied for so long.
By Jeff Weinstock

There are three-hanky stories, and then there are those that force you to make a run to Sam's Club to buy Kleenex in bulk, like the one Oscar tells about his daughter Kairi in the moments before she was taken away for transplant surgery.
"I don't know if I can get through this because it's kind of hard," he says preemptively, and then begins. "Kairi said she had some letters for us. She said, 'You can't read it! You can't read it until I'm in the operating room.' She gave one letter to me and one letter to my wife. She said, 'Promise me you won't read it until I'm in the operating room.'
"We went to get some coffee because we knew it was going to be a long night. We sat down and started reading the notes. On my note it said, 'Daddy, don't worry. Don't get anxious. Everything's going to be OK. I'll see you after the operation.' I still have it. I carry it with me all the time. She knew I get anxious when it comes to her. That put me at ease."
When she handed him the note, it was folded and sealed with hospital tape, the kind used for binding up wounds, or securing a father for a long night ahead.
Fourth time's the charm
By his own admission, Oscar frets easily. He wasn't built for the strenuous wait that transplant candidates go through, drawn out to 18 months by the need to find a double-organ match to replace Kairi's diseased kidney and liver. He's the one who fielded the three previous phone calls from the Children's Hospital Los Angeles transplant coordinator, with word that a donor had been found.
On each occasion, as the family was warned could happen, the offer fell apart, once because Kairi was second in line and the patient ahead of her accepted it; another time because the organs after investigation were deemed flawed; and the last time because the donor family had a change of heart.
But Oscar sensed this call was the one. "For some reason, I don't know what it was," he says, "it was a little bit different."
Confirmation came when the transplant surgeon himself, Kambiz Etesami, MD, walked into the end of Kairi's dialysis session with the consent forms for the family to sign. The operation was set for the following day.
Walking to the OR, "I couldn't even talk," Kairi's mother, Roxana, says. "I was so overwhelmed. I was thinking, 'Oh my god, this is it.'"
The surgery began on the evening of July 17 and ended the morning of July 18, spanning 14 hours in all. Outside of bathroom breaks, the only time Dr. Etesami stepped back from the operating table was to check that blood flow to the new organs wasn't "kinking," he says, and to see if the implanted kidney and liver were functioning. The donor was a small adult, so he had some concern about the fit in Kairi's 11-year-old body.
"We thought she had enough room," he says, "but you never know until you're there. Her abdomen actually closed smoothly at the end."
Finally, an answer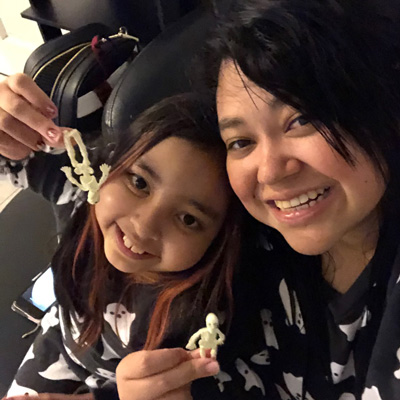 The follow-up on the procedure has been intensive and shared. Dr. Etesami stayed on for the first two precarious weeks, but his part has mostly ended, as Kairi's kidney and liver specialists, Rachel Lestz, MD, and George Yanni, MD, respectively, now see Kairi in clinic frequently to monitor her organ function and her lab work.
The most significant result to come since the surgery was the apparent pinpointing of the source of Kairi's liver and kidney failure, which had eluded the two doctors' painstaking efforts to uncover it, having not surfaced in the earlier biopsies or genetic testing. The pathology on the explanted liver—the one that was removed—indicated autosomal recessive polycystic kidney disease, or ARPKD, a congenital kidney disorder that also affects the liver and, Dr. Yanni says, necessitates a double transplant in 20-40% of patients.
Adding things up retrospectively, both doctors had belated aha moments.
"I went back and looked at my original consult, and ARPKD was in my differential as a possible solution as to what could bring all these things together," Dr. Lestz says. "I thought, 'Oh, OK. That makes sense now.'"
If the finding can be corroborated by CHLA geneticists, as Dr. Lestz hopes, it's an ideal outcome, as ARPKD can do no further harm to Kairi. It was erased for good once her native liver was taken out. There's no threat of a post-transplant recurrence.
In fact, there's a decent chance Kairi can stay out of harm's way entirely if she keeps to her medication. She will have to take immunosuppressant drugs indefinitely to restrain her immune system from feasting on the new liver and kidneys it sees as trespassers. Dr. Etesami says some patients are fortunate to achieve tolerance, where their bodies come to accept the new organs as their own. But the majority can only hope for a workable truce. After a year or two of cohabitating, "usually the body and organs start to get along," Dr. Yanni says.
Certainly Kairi has welcomed them like they were her adopted kin. She named them after her doctors. Naming your transplanted organs "is sort of a thing," Dr. Lestz says.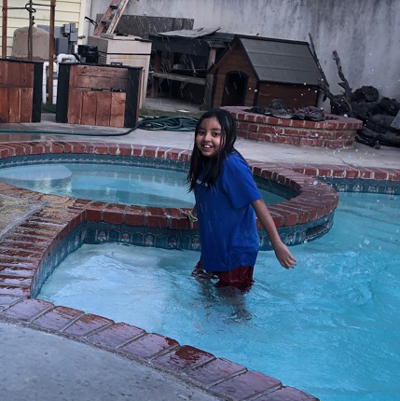 The new organs both saved Kairi and revived her. It's more than metaphor to say she seems to inhabit a new skin. Always dry and itchy, her skin is now a robust pink. She bounces from one thing to another, writing stories, playing with her dogs. Before, she stayed mostly in bed, tired and glum. She's still too vulnerable to infection to get back to her sixth-grade class, so she's being taught at home, with the intention for her to return to school in January.
She has returned to two of her favorite things that had been denied her. One was chocolate, whose high phosphorus content her diseased kidney could not filter out and made it a strict no. The second was swimming, which was forbidden because she couldn't get her dialysis port wet. The family pool had been shuttered altogether since January 2017. If one couldn't swim, then they all weren't going to.
Soon after returning home from the transplant surgery, she went in the pool with her sister, though went in may be a little gracious. "She pushed me in," Kairi says.
Dan Thomas, MD, Director of CHLA's Liver Transplant Program, says in his visits with Kairi he has seen a total transformation. "She was a child who had no real purpose. She wasn't very confident. She didn't feel very well. Now she has direction, purpose. She feels good. The glass slipper fits."

Read Kairi's story from before she received her transplant.
How you can help
To help kids just like Kairi, consider making a donation to Children's Hospital Los Angeles. Visit CHLA.org/Donate.