A Dream for Two
We've all had dreams of what we wanted to be when we grow up. Those dreams often change; One day, it's an astronaut, the next a veterinarian. These choices vary because the future seems so distant and the possibilities are endless. But what if your choice changed based on a sibling's dream that would never be accomplished?
"After my brother passed away, it was hard for me; I felt like I lost a huge part of myself," says Melissa. "It's important for me to continue to pursue all of our dreams that we imagined, and live life the way he did."
Melissa Hernandez, now 22 years old, watched her brother, Manny, suffer for seven of his 11 years of life from many complications, ranging from blood deficiencies to a condition similar to Crohn's disease. Melissa ultimately lost her brother four years ago to a rare infection he obtained while camping called cryptococcus, an airborne fungus typically found in soil that strikes those with weakened immune systems.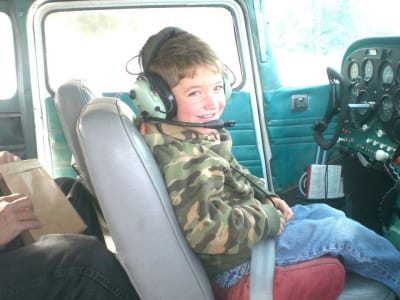 "Manny was the strongest, most adventurous, and loving little boy," says Melissa. "He was only 11, but he was already a man in my eyes."
Growing up, Melissa knew she wanted to be a pediatrician, but it wasn't until her brother was a patient at Children's Hospital Los Angeles that she became interested in the role that nurses play.
"They were so knowledgeable and caring, and made my family feel so important," says Melissa. "I told myself, 'That's the kind of nurse I want to be.'"
Little did she know that Manny had the same dream.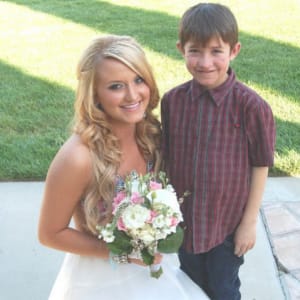 "Manny wrote in his autobiography for school, 'I want to be a nurse because I know what it feels like to be a patient and I want to treat my patients with a very special touch, like my nurses touched me and helped me out,'" says Melissa. "After my brother passed away, I read this for the first time, tears rolling down my face knowing that he would never be able to pursue this. In that moment, I decided to apply for nursing school … because it wasn't just my dream, it was our dream now."
Melissa is now in her fourth year at West Coast University and is continuously inspired by her brother. In fact, one of her stops during her clinical rotations was at CHLA, on the same exact floor where Manny was treated.
"I was happy to be on the same floor, but also sad and nervous," says Melissa. "CHLA has been a huge part of my life; it's where I became inspired to become a nurse, where I made many memories with my brother and where I said my last goodbye to him."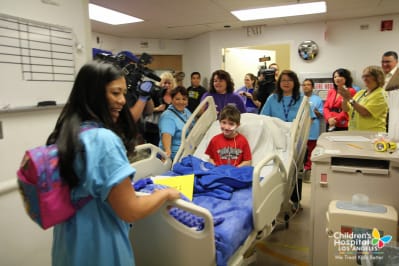 Aside from her brother being a patient at CHLA, her entire family has each had a personal experience here. Her younger sister, Sarah, was also treated at CHLA, in the Heart Institute for a pulmonary stenosis, a fixed obstruction from the right ventricle to the pulmonary artery, and Epstein's anomaly, a congenital heart defect. Her father was a part of building the Marion and John E. Anderson Pavilion—and Manny was actually the first patient to move into the new building in 2011. Eventually, her entire family became CHLA Ambassadors.
"[CHLA] is a second home to us and we have a huge appreciation for the staff and everything they do for their patients and families."
Although Melissa is already part of the CHLA family, she wishes to play a different role than that of a patient's sibling. She wishes to work as a nurse in one of the intensive care units one day, and be just like the nurse that inspired her and her brother.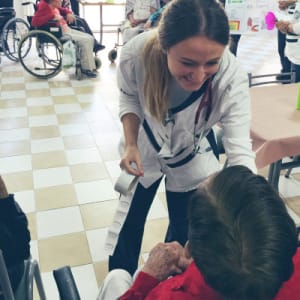 "I hope I make an impact on a patient, even if it's only one and in a small way," says Melissa. "I want to be the nurse that gives a patient hope to push a little further, make them laugh and make their experience the best it can be. I plan on using everything I've experienced to be the most compassionate, honest and hard-working nurse."