Researching a Unique Model of Care
A generous grant from The Leona M. and Harry B. Helmsley Charitable Trust is making it possible for researchers at CHLA to study an innovative method of caring for young people with Type 1 diabetes.
By Sara Nafie

Being a teenager or young adult is tough—and you have even more to deal with if you have Type 1 diabetes. Data from T1D Exchange, a research organization dedicated to Type 1 diabetes, shows that the disease becomes especially difficult to manage for patients between ages 13 and 25 due to a number of factors, which can put them at risk of serious complications.
The Leona M. and Harry B. Helmsley Charitable Trust, one of the largest private foundations in the country, is supporting pioneering work at Children's Hospital Los Angeles to improve the lives of adolescents and young adults with Type 1 diabetes (T1D). In 2019, Helmsley awarded the hospital a $1.36 million grant to adapt and expand Team Clinic, a patient-driven care model developed by Jennifer Raymond, MD, MCR, Chief of the Division of Endocrinology, Diabetes and Metabolism.
"We were drawn to the project because it's an innovative model, and Helmsley is always looking for innovations in Type 1 diabetes that show real promise and could benefit from our support," says Laurel Koester, Program Officer in Helmsley's Type 1 Diabetes Program. "This disease is potentially deadly and requires round-the-clock management. People living with it deserve our best effort in easing some of the burden."
Innovative care for a vulnerable population
As an endocrinologist, Dr. Raymond knows her patients face a number of hurdles when managing their diabetes. High patient volumes mean providers may have limited time during patient visits. This can make teens and young adults feel like they're going through a checklist at their doctor appointments instead of participating in their own care. At home, they often chafe against boundaries set by parents and other authority figures. The result: Adolescents and young adults often become more disengaged in their care at the same time their diabetes outcomes are worsening.
These challenges inspired Dr. Raymond to create the Team Clinic model, which she began studying while at the Barbara Davis Center for Diabetes in Colorado. She ultimately brought it to Children's Hospital Los Angeles when she joined the institution in 2016.
"When I was considering a move to CHLA, I realized it would give me the opportunity to focus on our most vulnerable patient population," explains Dr. Raymond, "which most innovative health interventions leave behind."
Team Clinic begins with a standard doctor's appointment, but this is where tradition ends. Instead of providers leading the visit, the teen or young adult sets the tone for what needs to be accomplished, and the clinical team acts as a facilitator for the patient's needs. The patient then joins a group of similarly aged patients with diabetes to talk openly, learn from one another and eventually incorporate these peers as part of their care team.
The innovative model does many things well. It helps adolescents and young adults manage their diabetes, stay connected to their care team, strengthen bonds with peers, achieve better outcomes and develop the skills required to transition to independent care.
Dr. Raymond knows that changing the standard medical model can take time, but she is seeing promising results with Team Clinic.
Patients are improving their diabetes management skills. Families are reporting improved relationships and decreased conflict at home. And clinical teams, parents and patients all prefer the new appointment model. When Dr. Raymond left Colorado, the care teams considered whether to wind down Team Clinic; instead, all groups involved "insisted on continuing these shared appointments," she says. "To me, that is the best possible outcome."
A boost of philanthropic support
Dr. Raymond's engaging model caught the attention of the Helmsley Charitable Trust, which has funded her work for years.
"This project is unique because it's developmentally tailored for adolescents with Type 1, and it involves their parents and caregivers," Koester says. "It hits the full spectrum of what is needed in Type 1 diabetes care."
Helmsley is headquartered in New York City. The Type 1 Diabetes Program is one of Helmsley's large disease-specific programs, and its origin is deeply personal: David Panzirer, one of Helmsley's three trustees, has two children with T1D.
"Helmsley is committed to making quality care accessible to all people living with Type 1 diabetes," says Koester. "The partnership with CHLA, a safety-net hospital serving a population that is socioeconomically, racially and ethnically diverse, aligns with that vision."
Making a bigger impact together
Helmsley recognized the potential of Team Clinic and wanted to support Dr. Raymond's vision of expanding the model to other institutions. When clinicians from around the country started asking Dr. Raymond to use her Team Clinic curriculum, CHLA obtained grant funding from Helmsley to develop a toolkit that will be available online at no cost. The materials are being designed so that any size practice can use Team Clinic seamlessly.
"Whether it's a small clinic with one doctor or an entire division of diabetes providers with a team of nurses, social workers, dietitians and psychologists," says Dr. Raymond, "the toolkit will permit our team to share our best practices so others can adopt and incorporate whatever is beneficial to them without requiring direct support from us."
Since the impact of the Team Clinic model seems to be strongest in youth who face the most challenges, struggle with access to care and have fewer resources, Dr. Raymond also began studying telehealth models for group appointments nearly six years ago—well before the emergence of COVID-19.
"When we entered a global pandemic," she says, "I felt like I had been training for it for years. I strongly believe Virtual Team Clinic is going to be just as impactful, or even more impactful, than our in-person model."
Koester, who refers to Dr. Raymond as a "telehealth champion," says, "Since the COVID-19 pandemic started, the speed at which Dr. Raymond was able to transition the Endocrinology clinic to be completely virtual has been remarkable. We're excited to support her team and CHLA's innovative efforts to adapt the Team Clinic model again, which we expect will make the benefits even more accessible to families living with Type 1 diabetes.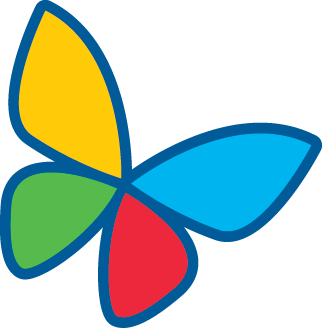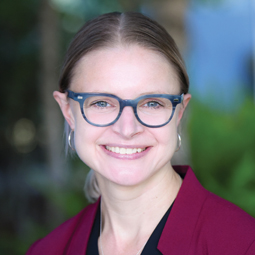 Jennifer Raymond, MD, MCR
Jennifer Raymond, MD, MCR, is committed to investigating—and proving—the benefits of group appointments and telehealth in helping adolescents and young adults stay engaged in their health care, maintain optimal control of their diabetes and prepare to transition to the adult world.
Dr. Raymond joined Children's Hospital Los Angeles in 2016 and was appointed Chief of the Division of Endocrinology, Diabetes and Metabolism in 2020. A hallmark of her approach to leadership is her desire to improve the quality of life for patients. She is especially interested in changes that occur as a child ages, such as moving from the family home to living independently, taking responsibility for one's own health management and transitioning into adult care.
In addition to caring for hundreds of youth with Type 1 diabetes, she is involved in several nationwide diabetes studies as well as her own research, including her innovative Team Clinic model.
How you can help
To help support Children's Hospital Los Angeles, please visit CHLA.org/Donate.