Donors Help Address Behavioral Health Need
Several donations—including a landmark $25 million gift—support a suite of services to meet the cognitive, emotional and behavioral health needs of patients at Children's Hospital Los Angeles.
By Marla Lehner

Just as the coronavirus was making its way through countries and across continents, Children's Hospital Los Angeles was launching a comprehensive behavioral health initiative to support patients and their families.
Pediatric behavioral health care is an area of medicine that has been vastly underserved. While the pandemic brought issues related to stress, isolation and anxiety—especially in children—into the national spotlight, CHLA experts had already been strategizing ways to expand supportive services for patients.
The result: a five-year plan to improve outcomes and support the overall long-term resilience of families through a new Behavioral Health Initiative. When the pandemic hit, and as hospitals across the nation wondered how to scale back their offerings, CHLA leaders were asking themselves a different set of questions: Can we move faster? What can we do now to address the pressing needs we see in our patients?
"We had been planning the Behavioral Health Initiative. Then, COVID-19 arrived and we saw the need begin to increase," says Ashish Buttan, Executive Director of the Neurological Institute and Behavioral Health Initiative at Children's Hospital. "We realized this is when people really need us and we need to respond."
The institution-wide effort has received several strong boosts from an array of philanthropic partners—including an anonymous $25 million gift in January 2021. The transformational donation will support a suite of services across the hospital, new behavioral health training and education, technology and research aimed at improving access to behavioral health services, and much more.
Addressing a growing need
While the pandemic revealed a lack of accessible behavioral health care for children, the need has been growing for over a decade. A host of factors— particularly rising suicide rates in children and a 15%-20% decrease in availability of behavioral services for children in California—motivated Children's Hospital Los Angeles to address that shortage by bringing together multiple disciplines, including psychiatry, psychology, developmental pediatrics and social work, to form an inclusive ecosystem of specialty care.
Under the new initiative, CHLA will ensure that all patients referred to the hospital with another primary diagnosis have access to behavioral health care to support their overall well-being. As part of this effort, CHLA opened a post-discharge psychiatric clinic, the first of its kind in California, in April 2020. Many patients have ongoing behavioral health needs after leaving the hospital and previously had few options to address those issues.
"Through the post-discharge psychiatric clinic, patients now continue to be seen until they are stabilized from a behavioral health standpoint," says Buttan. "Or we work with the family to connect them to a permanent resource in their community. This has been really well-received by patients and families."
As another resource for patients being seen at CHLA, a new outpatient behavioral health clinic opened in May 2020. The clinic, which has conducted more than 1,500 virtual visits, is staffed by a multidisciplinary team of specialists who work with patients to address their mental and emotional health needs. A new space for in-person visits is scheduled to open this summer.
The initiative also includes the implementation of mental health screenings for every patient who comes to the hospital.
And a pilot program to integrate behavioral health directly into the Children's Hospital Los Angeles Care Network—composed of more than 200 community pediatricians across three counties—is being planned. The pilot will begin by embedding a social worker into two pediatrician practices in the community.
"Our goal is to help identify children who may have behavioral health issues early, then provide timely interventions to prevent a more serious mental health diagnosis from developing," says Bhavana Arora, MD, Chief Medical Officer of the Children's Hospital Los Angeles Care Network.
Philanthropic support is key to every aspect of the Behavioral Health Initiative and will help Children's Hospital Los Angeles realize its vision of creating an integrated behavioral health care delivery model to serve thousands of children.
"Given the commitment that our hospital has to providing the highest-quality medical and surgical care for children, it is thrilling to be able to begin to pair this with a similar level of commitment to care for behavioral health," says Lara Khouri, Executive Vice President and Chief Strategy and Transformation Officer. "This incredible philanthropic support will help us extend services to every child we treat."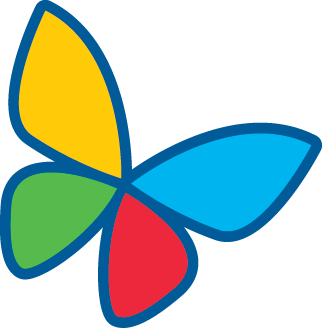 ---
Achieving Our Best Together
In addition to an anonymous $25 million gift to support the Behavioral Health Initiative, many other philanthropists have chosen to support these vital services. At Children's Hospital Los Angeles, we believe we achieve our best when we work together to care for children and serve the community.
"We are grateful for every donor who joins us in supporting the best health care for kids," says Alexandra Carter, Senior Vice President and Chief Development Officer at Children's Hospital Los Angeles. "One of the things that makes our hospital so special is our extended family of supporters. We appreciate each and every one."

Why We Give
Paula and Allan Rudnick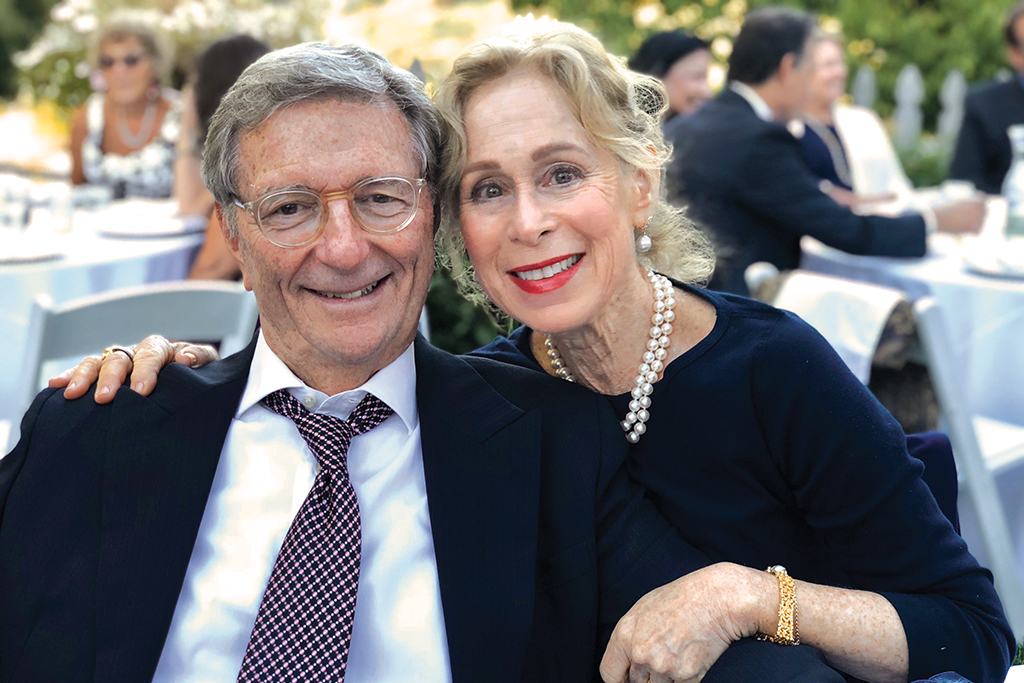 Paula and Allan Rudnick, longtime supporters of CHLA, have made a significant donation to the Behavioral Health Initiative. In their own words, they explain why they were moved to support this expansion of services.

"The role of Children's Hospital Los Angeles in the community is to be a leader and an educator in pediatric health. That applies to treating children with acute illness and to setting the standards of healthy behavior physically, emotionally and mentally. Allan and I understand the value of services that support children's bodies and minds—and we're happy to support behavioral health services at Children's Hospital." —Paula Rudnick

"Because of the pandemic and because of the difficulty we've seen related to school issues, isolation and rising suicide rates, this is a medical crisis. That's a big reason why we decided to give to behavioral health at this time. As in other areas of pediatric medicine, Children's Hospital Los Angeles is leading the way. I predict that in the years to come, other hospitals will follow CHLA's lead." —Allan M. Rudnick, a member of the CHLA Foundation Board of Trustees

Myrna and George Weisenfeld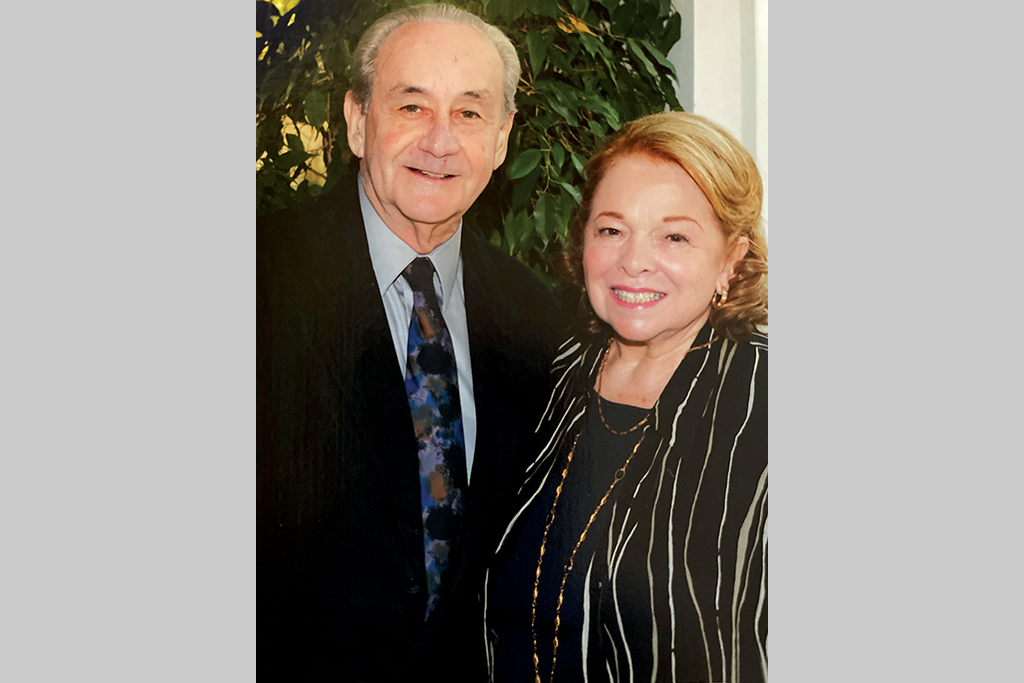 For Myrna and George Weisenfeld, the issue of mental health has always been close to their hearts, and they understand how difficult it can be for families to access appropriate care. CHLA's role serving some of the most vulnerable children in the community is especially meaningful to the couple, who have supported the new Behavioral Health Initiative with a generous donation.

"I care about people and I care about the community, and I know there is a big need. In Los Angeles, there are not nearly enough facilities for families to get help for children, teens and young people. I'm very interested in helping to support mental health services for young people, and I know Children's Hospital Los Angeles will serve all their patients. It's really an outstanding hospital that serves our community, as well as families who come from many other places to get care." —Myrna Weisenfeld

"There is a mental health epidemic—not just here but around the country. It's shocking how few behavioral health services there are, even in a metropolitan city like Los Angeles. Even in places that do provide care for kids, it's impossible to get in because they are so busy. Children's Hospital Los Angeles serves a lot of needy people. Our hearts go out to these families. When we heard about this initiative at Children's Hospital, we thought, 'OK, we want to help open the doors to something like this.' We hope it will grow and mushroom into something even bigger." —George Weisenfeld

How you can help
To help support Children's Hospital Los Angeles, please visit CHLA.org/Donate.