Lara Khouri, MBA, MPH
Executive Vice President and Chief Strategy and Transformation Officer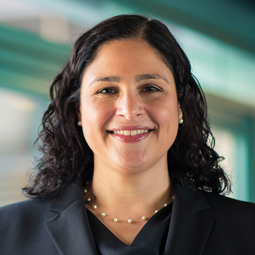 Lara Khouri is executive vice president and chief strategy and transformation officer of Children's Hospital Los Angeles. In this role, she works with the hospital and its physicians to develop an expanded system of care for children in Los Angeles and beyond. This includes the development and performance management of the hospital's primary care and community provider network and associated governance structures. Khouri has responsibility for Strategic Planning; Health System Development and Integration; Government, Community and Business Relations; Marketing and Communications; and the Center for Global Health; and Service Lines.
Previously, Khouri was executive director of the Boston Children's Hospital Integrated Care Organization and senior director of Integrated Care at Boston Children's Hospital. In both roles she oversaw the implementation of accountable care delivery, including quality and cost performance measurement and improvement, as well as development and implementation of integrated care models and value-based payment models.
Prior to her work in Boston, Khouri was the founding program director of the Healthy Weight Program at the Children's Hospital of Philadelphia. She has been a lecturer in health policy and management at Columbia University's Mailman School of Public Health since 2004. She is a member of Women in Health Administration of Southern California and was honored by this organization as Woman of the Year in 2016.
Khouri earned a Master of Business Administration and a Master of Public Health from Columbia University; she has undergraduate degrees in geography and economics from George Washington University. She is adjunct faculty at the Fielding School of Public Health at UCLA.