What Is MIBG Therapy for Neuroblastoma?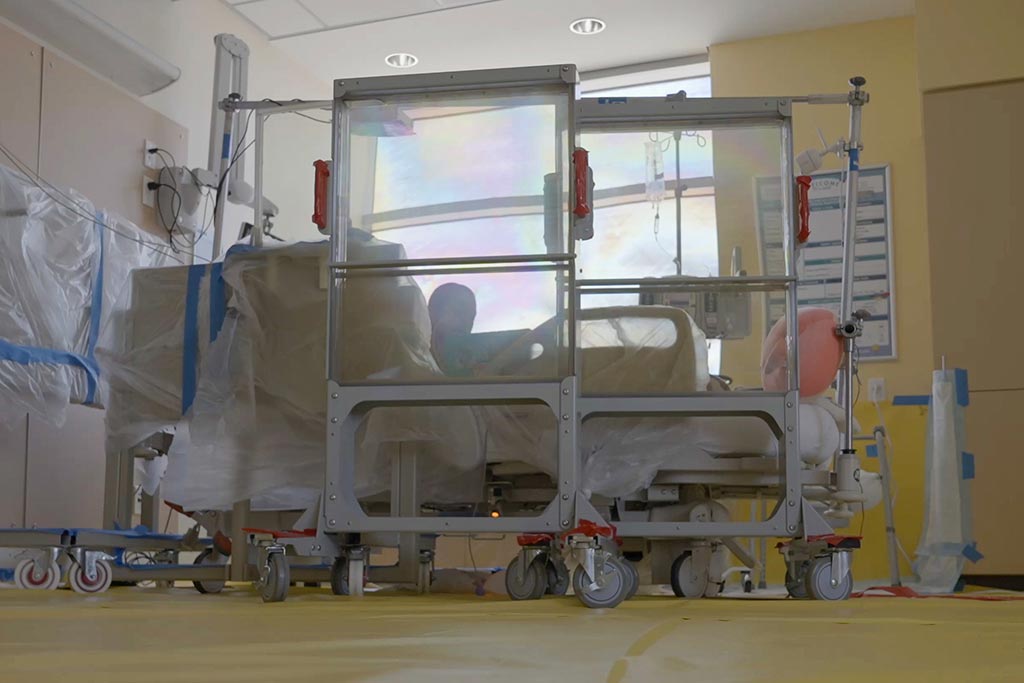 Neuroblastoma MIBG Program Medical Director Araz Marachelian, MD, MS, explains how this specialized radiation therapy works—and what families can expect.
By Katie Sweeney

Children's Hospital Los Angeles recently became the first hospital in Southern California—and one of the only hospitals in the Southwest—to offer MIBG therapy for children with high-risk neuroblastoma, a cancer that arises from immature nerve cells.
Unlike traditional radiation treatments, which focus on one or two tumor sites, MIBG therapy is given by IV infusion and can target tumor cells anywhere in the body.
Below, Araz Marachelian, MD, MS, Medical Director of the Neuroblastoma MIBG Program in the Cancer and Blood Disease Institute at Children's Hospital Los Angeles, explains how this therapy works, what the process is like, and how CHLA enables parents to safely stay with their child during treatment.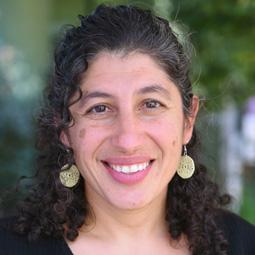 Araz Marachelian, MD, MS
What is MIBG?
MIBG (metaiodobenzylguanidine) was used as a blood pressure medicine many years ago. Because it was discovered that neuroblastoma cells absorb MIBG extremely well, we now use this compound as a way to deliver radiation to those tumor cells. This is done by attaching radioactive iodine to MIBG.
MIBG can be used in two different ways. One way we use it is for a scan. This form uses low-dose radiation to show us where neuroblastoma is located in the body.
The other way we use MIBG is as a treatment. This form is called 131I MIBG therapy, and it uses an iodine that is radioactive for a longer time. So the neuroblastoma cells take up the MIBG, and then the radiation goes to work to kill the tumor cells.
Who is eligible for MIBG therapy?
MIBG therapy has been available for quite a while for patients whose cancer has relapsed or has not responded to standard treatments. But it's now also available for newly diagnosed patients with neuroblastoma. This is part of a phase 3 clinical trial, led by the Children's Oncology Group, that is taking place at Children's Hospital Los Angeles and other select sites around the country.
In that trial, patients are randomly selected into two groups: Half receive MIBG along with standard therapy, and half are given standard therapy without MIBG. We are trying to see if giving MIBG can help improve survival rates and decrease the chance of a relapse later on.
MIBG therapy for neuroblastoma treatment is not approved by the Food and Drug Administration and must be administered as part of a clinical trial.
What is the treatment process like?
Patients are admitted to the hospital and stay in a special room specifically designed for MIBG therapy. MIBG is a clear liquid, and it's administered by IV infusion through the child's central line. The infusion takes about two hours.
Children then need to stay in the hospital for two to five days, or until their radiation levels are low enough where they can safely go home. During this time they remain in their room and mostly in bed, but they can play with toys, watch movies, play video games, etc. Our Child Life specialists help to provide activities.
Families receive instructions for how to safely care for their child at home. It takes about two weeks for the radiation to completely clear, but it continues working to kill the tumor for around six weeks.
Can I stay with my child during treatment?
Yes. Children's Hospital Los Angeles is one of the few institutions that allow parents to safely stay in the same room with their child during MIBG therapy.
Because the room is very large, parents can stay a safe distance from the radiation and still be in the same room. In addition, parents can be at the bedside with their child for relatively short periods—feeding them meals, giving medicines, changing diapers and more.
Although the patient bed is surrounded by radiation shields, the shields that Children's Hospital Los Angeles uses are made with a state-of-the-art material that is clear. This means that the child and parents can see each other at all times. It makes a huge difference, especially for young children, to see that their parents are with them.
What radiation safety measures are in place?
In addition to the extensive radiation shielding in the room, caregivers and staff wear special monitors that show how much radiation they are being exposed to. This allows the hospital to keep these exposures well below allowed limits. Families receive special safety training before their child's hospitalization as well.
It's important to remember that we all get exposed to radiation in our everyday activities. The idea is to keep radiation exposures as low as possible, at safe levels for families and the staff who care for these children.
What are the side effects? Will my child feel sick?
One of the advantages of MIBG therapy is that it's painless. There are short-lived side effects such as nausea and blood pressure changes during the infusion. Most children feel well during the treatment and afterward.
Blood cells are sensitive to radiation, so MIBG therapy can lower blood counts. To counteract that, children receive an infusion of their own blood stem cells that we previously collected. This stem cell "boost" helps to keep the child's blood counts within normal ranges.
Many patients who have bone disease because of their tumor feel better after this treatment and are able to reduce their pain medication. I tell families that this is not only a good treatment to decrease the tumor, but it provides good quality of life, too.
Is the radiation safe for my child?
Radiation treatment always carries risks, but we also need something powerful enough to kill the tumors. One benefit of MIBG is that the radiation is very targeted. It preferentially goes to the neuroblastoma cells rather than normal cells. And it comes out of the body relatively quickly, because the body metabolizes all the radiation that is not taken up by the tumor.
That said, there are things we do to increase the safety of the treatment. We give medicine to help protect the thyroid, for example, and we give intravenous fluids to help eliminate the radiation from the body.
Patients also have a Foley catheter during their hospitalization. This is a thin, flexible tube that drains urine and helps protect the child's bladder.
How effective is MIBG in treating neuroblastoma?
More than half of patients with relapsed or treatment-resistant neuroblastoma respond to MIBG. Many of these children have significant improvement, while for others, MIBG helps to keep tumors stable. More than 70% of patients have reduced pain from their neuroblastoma after getting the therapy.
We don't know yet if MIBG will be effective for newly diagnosed patients. That is what the clinical trial is studying. For relapsed patients we are researching ways to make the treatment more effective. That is why we have trials that are testing MIBG with other agents, such as immunotherapy or radiation sensitizers.
What's most exciting to you about offering this therapy?
Having MIBG treatment available at Children's Hospital Los Angeles is a tremendous help for families, not only in Southern California, but in places like Nevada and Arizona as well. Previously, families had to travel great distances to access this therapy, and that can be extremely challenging. So this will help more children have access to MIBG closer to home.
Providing this therapy is also an enormous team effort, involving our radiologists, oncologists, nuclear medicine physicians, radiation safety experts, Child Life specialists, social workers, nurses, administrators, facilities staff, housekeeping staff and more. A lot of people have put their heart into making this happen.
Neuroblastoma is a challenging cancer, and we need to treat it in many different ways. MIBG gives us an additional mode of treatment that we feel has great potential to improve outcomes for these children. That is what is most exciting for all of us.
To learn more about MIBG therapy for your child, call 323-361-4100.
---
Related Content