Lessons Learned from an Internship in Adolescent Medicine
Social Work Student Reflects on Internship Experience and Racism and Violence as Public Health Issue
Written by Karli Santos, MSWc, May 23, 2016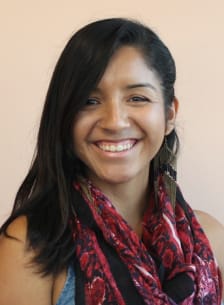 It was always clear that the professional trajectory of my life was going to lead me to work for and with youth, and specifically queer youth of color. It was this that initially drew me to an internship with the Center for Strengthening Youth Prevention Paradigms (SYPP), which is part of the Division of Adolescent and Young Adult Medicine here at Children's Hospital Los Angeles. My internship has been an incredible experience and I have been continuously inspired by the clear commitment to young people shown by everyone I have had the honor of working with. The Division's dedication to providing inclusive services for queer and trans young people is moving and gives me hope for the future of adolescent healthcare. It has been through this internship that I developed a strong passion for adolescent health and particularly issues of sexual and reproductive health. With all the amazing work that is currently being done, it is imperative that our services are continuously evolving and seeking the most comprehensive ways of addressing the many barriers to health and wellness that exist for some of our most vulnerable young people.
Part of my work here and what I carry with me in all aspects of my personal and professional life is a critical lens. I am striving to constantly question ways systems can be improved and work for marginalized populations. This includes an analysis of the ways we understand how identities and experiences are being impacted by intersectionality and how this plays out in the lives of the young people we serve. Addressing the social determinants of health is something we strive for, yet how are we talking about the legacy of racism, colonialism, heterosexism and patriarchy as structures that inform these social determinants? Are we naming how these forces manifest themselves in the lived experiences of the communities we seek to serve?
We are currently living in an extremely volatile moment of history. Racist and gendered violence is everywhere we turn. This is, in every way, a public health issue. Is it enough to simply identify the impacts of this as complex trauma without examining the deeply rooted nuances of this trauma as it exists for youth of color? All these questions and analysis will be crucial for me as my personal and professional journey continues. I will always be grateful for the dynamic learning I had the privilege of experiencing through this internship. I believe the capacity to address these issues exists here in the division and I look forward to seeing the ways the division pushes boundaries of adolescent health to its full potential.