Arcadia Urgent Care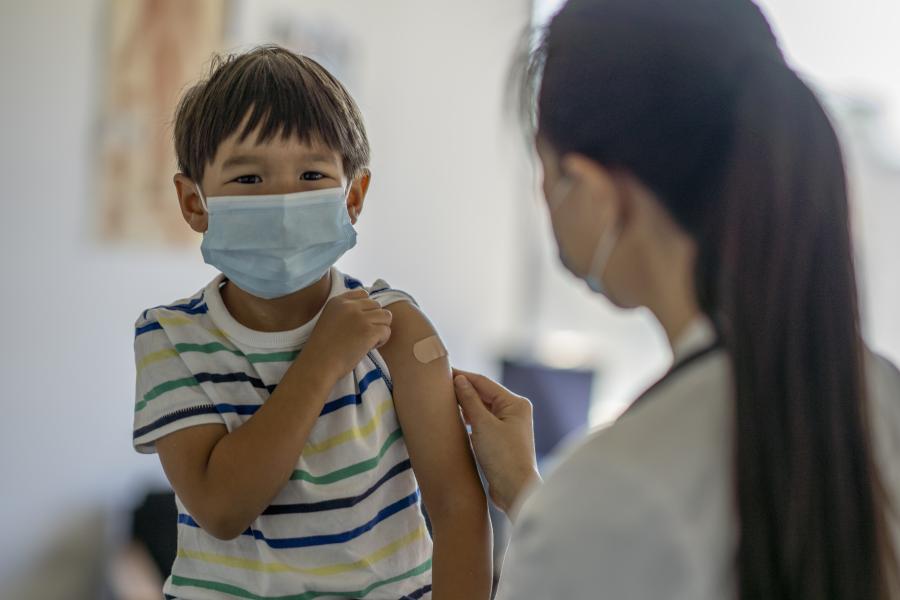 The new Children's Hospital Los Angeles urgent care clinic in Arcadia is now open and seeing patients seven days a week. If your child needs to see a doctor after normal business hours, our clinic is here for you, staffed by doctors from CHLA who specialize in pediatrics and pediatric emergencies.
Use our symptom checker to get health care support 24/7
Use our symptom checker to:
Decide where to take your child: your pediatrician's office, urgent care or the Emergency Department
Know what type of care your child needs
Get advice to relieve symptoms at home (when it's safe to do so)
Check proper medication dosage and other helpful tips
The Symptom Checker is not a substitute for professional medical treatment and diagnosis, but it has been vetted by our physicians to ensure you have access to trusted online information.  
Why visit our urgent care clinic?
It's the connection to the experts at Children's Hospital Los Angeles, the No. 1-ranked children's hospital in California, that sets us apart. Your child will be seen by a medical professional who specializes in pediatrics and pediatric emergencies. Once your child is treated and you are set to return home, we will have you scheduled for a follow-up appointment to a CHLA specialist in the area of care you need. 
Our Location
Located at the CHLA Arcadia Specialty Care Center 
468 E. Santa Clara St., Arcadia, CA 91006 
Hours of operation
Monday-Friday, 4 p.m. to midnight 
Saturday-Sunday, 10 a.m. to 7 p.m.
Conditions We Treat
Not sure if your child needs to go to urgent care or the local emergency room? This checklist will help guide you:
Urgent Care
Broken bones
Flu symptoms or cough
Asthma attacks
Diarrhea or vomiting
COVID test
Emergency Room
Difficulty breathing
Seizure
Severe stomach pain
Excessive bleeding
Major injuries
Check if Arcadia Urgent Care accepts your plan
We take PPO and HMO plans from the following health insurance providers:
Blue Shield of California: PPO/HMO
Aetna: PPO/HMO
United Healthcare: PPO/HMO
Cigna: PPO/HMO
Tricare: PPO/HMO
Healthnet: PPO/HMO
Anthem Blue Cross: PPO/HMO
Optum: HMO
We accept additional insurance plans, too. Please view a more complete list or contact 626-795-7177 to verify insurance coverage.