Lede media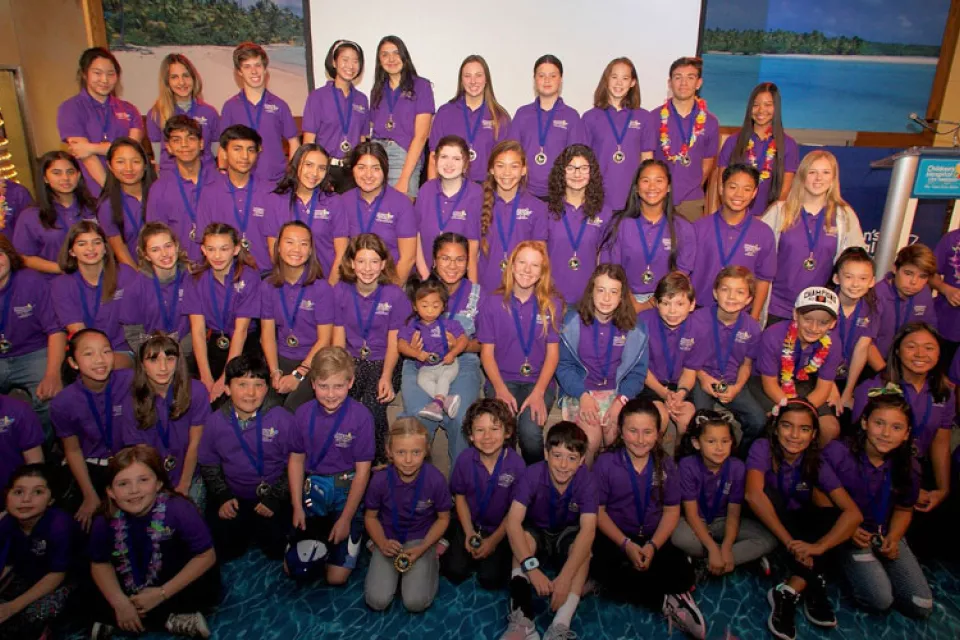 Junior Ambassadors
The Junior Ambassadors of Children's Hospital Los Angeles are kids and teens from the community who support the hospital's life saving work. The program offers kids the opportunity to work together and become incredible hospital representatives and fundraisers. It's a powerful and inspiring model of kids helping kids.
Since 2012, Junior Ambassadors have given hope to our community by speaking at various events, sharing their stories and inspiring more than $2 million in donations to support the hospital's patients and families.
How to Become a Junior Ambassador
Schedule an Information Session to learn more about the Junior Ambassadors Program at ambassadors@chla.usc.edu.
Questions? Contact us at 323-361-1700 or ambassadors@chla.usc.edu. 
Parents: For more information, check out our "Everything You Wanted to Know About the Junior Ambassadors Program" flyer.
Resources for Junior Ambassadors 
Thank you for being a Junior Ambassador of Children's Hospital Los Angeles. Everything you need to support your fundraising and advocacy efforts is on the Junior Ambassadors resource page.
Program Highlights
Every member of the Junior Ambassadors Program is offered a special calendar of events and opportunities that allow kids to connect, learn and inspire each other.
Junior Ambassadors Conference
Connect and share with fellow Junior Ambassadors and learn more about the hospital.
Volunteer and Leadership Opportunities
Participate in a variety of activities that include speaking opportunities, community outreach and hands on volunteering. (Please note: contact with patients is not permitted.)
Speaker Training
Practice and refine your personal story of support for CHLA in small group settings. Plus, build confidence and develop the leadership skills needed when spreading the CHLA mission.
Tour Training
Receive training and guidance on how to lead a tour, and participate in one of our community tours or lead one for your own family and friends.
Junior Ambassadors Celebration
Celebrate the hard work and compassion of the Ambassadors family with a year-end party for all ages.
Support and Connect