Transition of Care - Adolescents and Young Adults
Transition Services for Emerging Adults
Children's Hospital Los Angeles offers support for adolescent and young adult patients with chronic illnesses and disabilities to prepare them for adulthood and their transition to adult-focused care. A successful transition occurs when providers, families and patients work in partnership to ensure as smooth a passage into adult life as possible and access to quality adult care.
Our transition programs focus on empowering patients approaching adulthood with:
Knowledge about their conditions and how to manage them
Skills to advocate for themselves
Resources to help them realize social, educational and vocational goals.
Our specialists have expertise in offering age-appropriate transition support to emerging adults who will responsible for navigating adult healthcare systems themselves and independent living. 
Core components of these programs include:
Coaching patients to understand their diagnosis, condition and treatment
Provide patients with skills and support to manage their condition, adhere to treatment requirements, communicate effectively with their providers
Understanding each patient's unique needs and abilities, and putting strategies in place to promote self-care early on
Empowering and preparing young people to manage their own care, live independently and seek the resources they need for successful transition
Teaching patients to advocate for themselves, navigate adult care systems and to help them become confident pursuing their adult life goals
Supporting parents in the transition process
Provide support and guidance to families of selected patients with complex care needs 
Services
Our transition services include programs representing multispecialty partnerships, as well as programs offered to patients in specific subspecialty clinics.
Transition programs currently available at Children's Hospital Los Angeles include:
Adolescent Transition Clinic (My VOICE) – A partnership between Adolescent Medicine and the following subspecialty clinics. Currently, My VOICE offers transition support for patients with the following conditions:
Cancer
Our LIFE Program offers support to our cancer survivors.
Endocrinology
Our LEAP Program supports patients with type1 diabetes.
General Pediatrics
Provides support for patients with complex illnesses and disabilities.
Rheumatology
Provides support for families learning to live with rheumatological diseases.
Resources 
Transition resources and educational materials also are available to Children's Hospital Los Angeles patients and families at the Family Resource Center.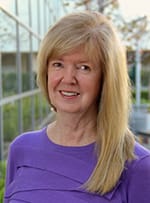 Adolescent Medicine  
Elizabeth Morasso, MSW
Arlene Schneir, MPH
Endocrinology and Metabolism  
General Pediatrics  
Rheumatology  
Cancer  
Pulmonology/Cystic Fibrosis  
Elizabeth Fillmore, LCSW
Kimberly  Morse, MSW
Sickle Cell  
Solid Organ 
Spina Bifida