Third Thursday: Industry Service Day
On the third Thursday of every month, the Hollywood Cares for Kids™ program invites professionals working in the entertainment, music, sports and other allied industries to experience Children's Hospital Los Angeles and support our hospital mission through service activities with patients and families.
Whether it's one day or a lifetime of treatment, hospitalization can take an emotional, physical and financial toll on patients and families. A simple gesture like serving up coffee and good conversation with a parent or making a child laugh can have a tremendous positive impact.
How Does it Work?
Third Thursday volunteers participate in activities approved and overseen by hospital staff, like playing games and activities with hospitalized children at the bedside, visiting with teens, arts and crafts in our rehabilitation center and distributing healthy snacks, coffee and tea to parents and staff, handing out comfort kits and more. Volunteer applicants may select one or multiple Third Thursday dates, session times and activities in which they wish to participate, but placement is never guaranteed and all applications are subject to approval. 
Volunteers must meet the Third Thursday volunteer requirements and complete the online application in advance. Space is limited and filled on a first come, first serve basis. Volunteer applicants will receive email confirmation of participation within two business days of submission.
Volunteer Requirements
Third Thursday is a designated day for professionals who work in the entertainment, sports, music, film, television, news media, fashion, art and other allied industries. For all other visit and volunteer requests, visit CHLA.org/Volunteers or contact our Office of Volunteers at (323) 361-2371.
Every Third Thursday volunteer must apply online in advance. Applications are subject to approval. Walk-ins and single applications submitted for groups will not be accepted.
Volunteers experiencing or recently exposed to flu/viral symptoms such as cough, running nose, scratchy throat, headache or nausea will not be permitted to participate until they are clear of all symptoms or illness.
Volunteers must be at least 16 years of age.
Volunteers must review a brief online orientation prior to service day. 
No photos, video, publicity or media coverage of any kind is permitted during Third Thursday. All volunteers will be held to strict patient privacy rules and will be required to read and sign a confidentiality agreement during the application process.
Volunteers must dress appropriately. No open-toe shoes, torn jeans, revealing attire or apparel depicting offensive language, frightening images, political or religious bias. All volunteers will receive their own Third Thursday t-shirt to be worn during service activities.
Volunteers must be accompanied by a hospital representative at all times.

Become a Third Thursday volunteer by completing our online application. Applications must be submitted by 6 p.m. PT on the Thursday (one week) before the Third Thursday event for which you are applying. Please note that submitting an application does not guarantee your place for the day and time you requested. 
We will contact you within two business days of receiving your request to confirm. Children's Hospital Los Angeles reserves the right to refuse any application.
For more information, please contact Lyndsay Hutchison at (323) 361-4121 or email us for assistance.
Our Sponsors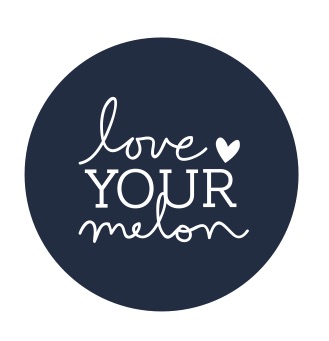 Distribution of "comfort kits" within the hospital's Cancer and Blood Disease Institute are generously sponsored by Love Your Melon, an apparel brand dedicated to giving a hat to every child battling cancer in America as well as supporting non-profit organizations to battle pediatric cancer. Fifty percent (50%) of profits from the sale of all Love Your Melon products are donated to Love Your Melon's non-profit partners in the fight against pediatric cancer.
Additionally, Coffee and snacks are generously provided by KIND Healthy Snacks and Don Francisco coffee.
To become a Third Thursday sponsor or donate products and services in-kind, please email us.
PROGRAM STAFF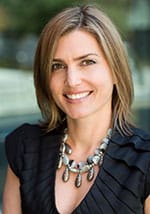 Lyndsay Hutchison
Director, Hollywood Cares for Kids™ Program