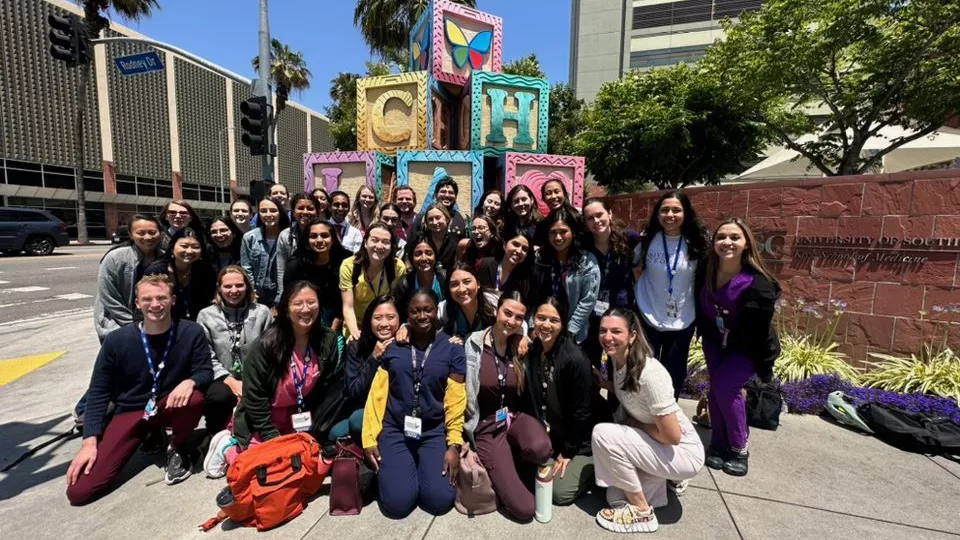 Welcome to the Children's Hospital Los Angeles Pediatric Residency Program, where our mission is to support the development of leaders in child and adolescent health with a focus on health equity and care for the underserved. In order to achieve this, we are committed to the following:
Community: We cultivate a supportive, collaborative and inclusive community that reflects the diverse patient population we serve.
Growth: We strive to grow and lift each other toward excellence through hard work, innovation, adaptability and accountability.
Respect: We keep an open mind and presume good intent in our approach to treat all individuals, including ourselves, with respect, compassion and dignity.
Communication: We communicate openly and honestly as the foundation of effective teamwork and relationship-building.
Joy: We embrace the joy in our work and uphold a spirit of optimism and light-heartedness.
Our Class of 2026 speaks 12 different languages, and calls 14 states and 7 countries home. Meet all of our residents here.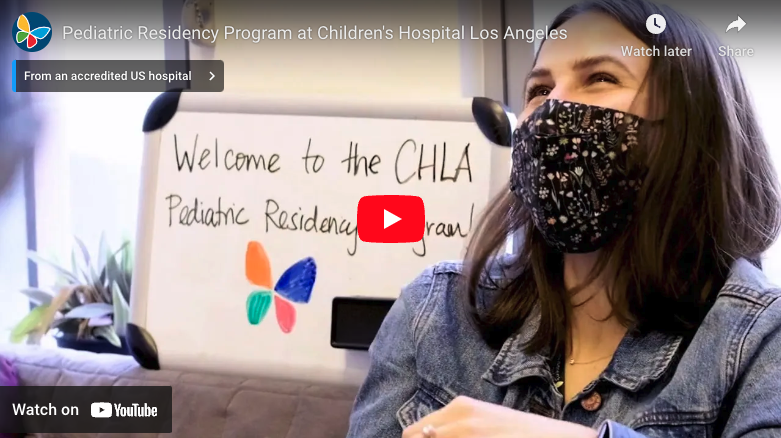 About Residency Training
More Information
How to Apply
CHLA Pediatric Residency Program
All applications to the CHLA Pediatric Residency Program must be submitted through ERAS and must include the following:
Medical school transcripts
USMLE or COMLEX transcript(s). (We require passing scores. There is no minimum score cut-off)
Dean's letter/MSPE
Three letters of recommendation (we do not require a letter from the Chair of Pediatrics)
Curriculum vitae
Personal statement
We do not have a graduation date cut-off.
The deadline to submit applications is October 4, 2023.