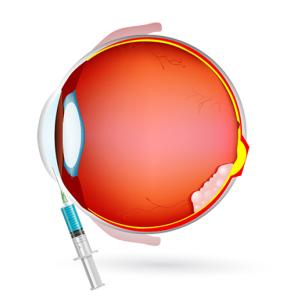 Retinoblastoma (RB) is the most common childhood eye cancer forming in one or both developing eye(s) of babies and toddlers. RB affects approximately 8000 children every year worldwide and is most often diagnosed before the age of 3. This cancer is a significant cause of vision loss, leads to eye removal in upwards of 50% of advanced cases and is life threatening if untreated. Unlike other pediatric cancers, RB cannot be directly biopsied due to risk of cancer spread outside the eye. Therefore, the diagnosis and ocular prognosis (the likelihood of saving the eye with therapy) for children with RB is made on the basis of clinical examination alone.
In 2017, this paradigm changed when Dr. Berry's team demonstrated—for the first time—that the aqueous humor (AH), a clear fluid accessible from the front of the eye, contains DNA from the tumor and could be used for diagnosis and prognosis for saving the eye.
We are the first laboratory in the world to develop this pioneering approach to using the aqueous humor as a liquid biopsy for children with retinoblastoma.
Research Goals
In addition to developing the first liquid biopsy for children with retinoblastoma, we are:
Establishing clinical validity and utility of ctDNA analysis for diagnosis, prognosis and monitoring intraocular disease in retinoblastoma.
Using a multi-omics platform that facilitates in vivo molecular tumor monitoring for retinoblastoma in a way that was previously impossible due to the prohibition to biopsy for this ocular cancer. A tiny amount of this clear ocular fluid allows for direct diagnosis, identification of specific RB1 mutations that cause the cancer, prognosis for ocular salvage, and monitoring of tumor response to therapy
Taking a multi-omics approach, that integrates data generated from the genome, proteome, transcriptome, metabolome and epigenome, to identify and validate other tumoral biomarkers.
Employing these technologies to diagnose other ocular tumors (uveal melanoma) and other ocular diseases
Click here to support our research.