Lede media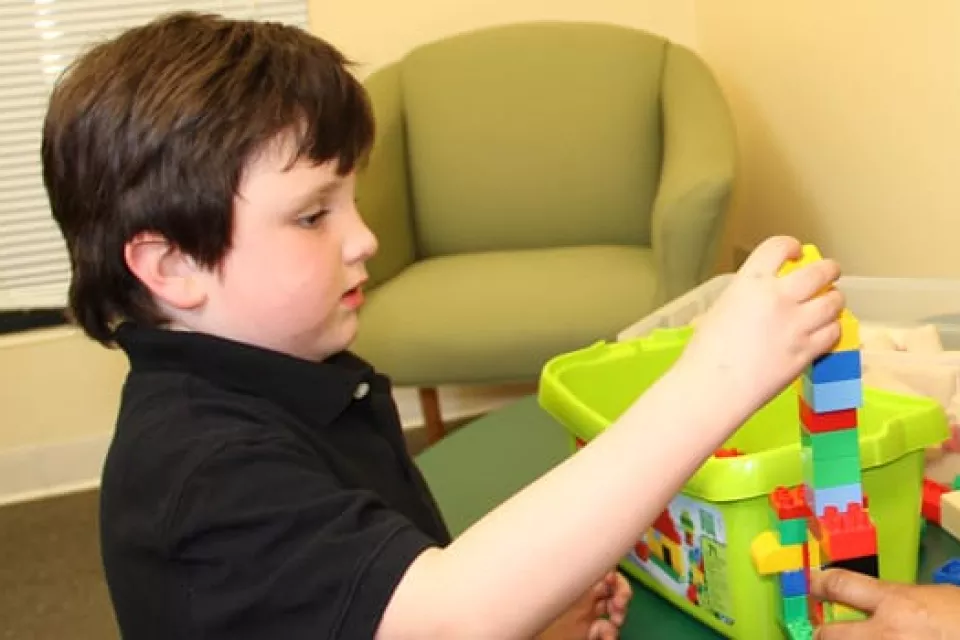 Speech-Language Pathology (SLP)
Speech-language pathologists (SLP) work to prevent, assess, diagnose, and treat speech, language, social communication, cognitive-communication, and swallowing disorders. Our speech-language pathologists provide specialized assessment and intervention to improve communication and swallowing disorders, using a child-centered, collaborative approach to meeting each individual child's needs.
Areas of Expertise and Specialty Services
Augmentative-Alternative Communication (AAC)
Cognitive-communication impairments
Communication vulnerability
Feeding and swallowing impairments (Dysphagia)
Flexible Endoscopic Evaluation of Swallowing (FEES)
Modified Barium Swallow Studies (MBSS)
Nasopharyngoscopy
Speech/language disorders
Speech/resonance treatment related to cleft lip/palate
Speaking and swallowing for tracheostomy patients
Videostroboscopy
Voice disorders
Training
Rehabilitation Services Student Program
We contract with several universities to provide student internships in the fields of:
Physical Therapy
Occupational Therapy
Speech Pathology
Find out more about our Student Program.