Lede media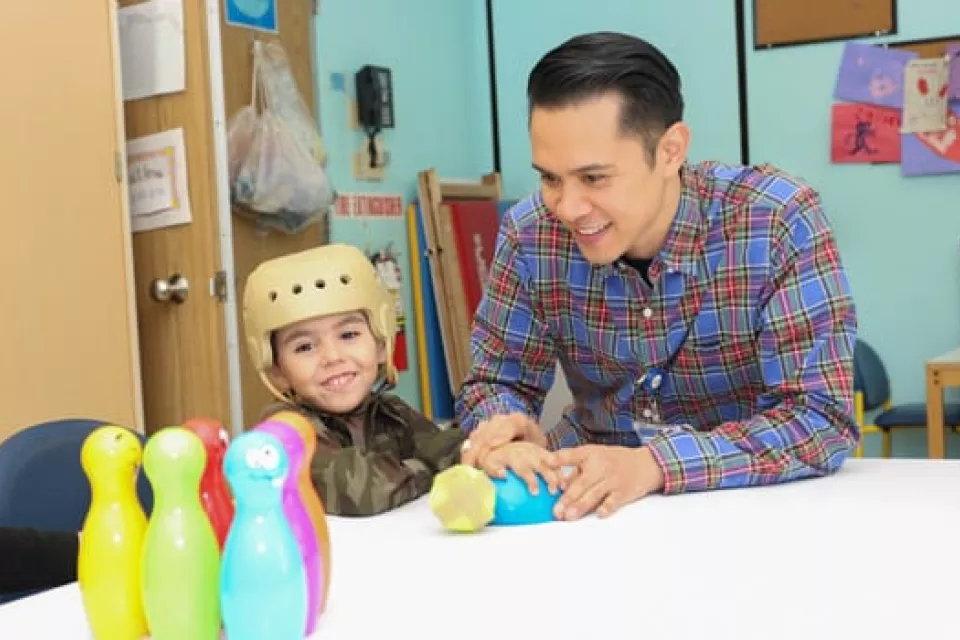 Occupational Therapy
What is Occupational Therapy?
In its simplest terms, occupational therapists (OT) and occupational therapy assistants (OTA) help people across the lifespan participate in the things they want and need to do through the therapeutic use of everyday activities (occupations). Common occupational therapy interventions include helping children with disabilities to participate fully in school and social situations, helping children who have experienced injury or illness develop skills needed to participate in meaningful daily activities, and helping children and families improve feeding and swallowing abilities. Occupational therapy services may include:
an individualized evaluation, during which the child/family and occupational therapist determine the child's goals, 
customized interventions to improve the child's ability to perform daily activities and reach the goals,
comprehensive evaluations of the child's home and other environments (community, school, etc.),
recommendations for adaptive equipment and training in its use,
guidance and education for the child and family, and
an outcomes evaluation to ensure that the goals are being met and/or make changes to the intervention plan.
Occupational therapy practitioners have a holistic perspective, in which the focus can be on adapting the environment or the activities to fit the person, and the person is an integral part of the therapy team.
Areas of Expertise and Specialty Services
Developmental delay
Hand-related and upper extremity impairments
Facial palsy
Movement disorders
Musculoskeletal disorders or injuries
Neurological disorders
Oral Motor delay
Feeding and swallowing impairments (Dysphagia)
Modified Barium Swallow Studies (MBSS)
Complications related to oncological diagnoses
Training
We contract with several universities to provide student internships in the fields of:
Physical Therapy
Occupational Therapy
Speech Pathology
Find out more about our Student Program.