Hand and Microsurgery Program
The Division of Plastic and Maxillofacial Surgery at Children's Hospital Los Angeles has a long and proud history of providing state-of-the-art microsurgical care for children with congenital, acquired, and traumatic hand and upper extremity deformities.
Treatment and Care
In close coordination with our occupational therapy team, a treatment plan is tailored for each child and may include soft tissue, bone, vascular, and peripheral nerve reconstruction incorporating cutting-edge microsurgical techniques. 
Our Team
The Hand and Microsurgery Program provides a comprehensive team of uniquely trained physicians with several years of experience in the treatment of hand and upper extremity injuries and deformities.
Plastic and reconstructive surgeons
Occupational therapists
Clinical nurses
Physician assistants
Commonly Treated Conditions
A. Congenital hand differences
Amniotic band syndrome: constriction ring syndrome
Arthrogryposis: hand joint contractures
Camptodactyly: bent finger
Cleft hand: split hand 
Clinodactyly: crooked finger
Macrodactyly: large fingers
Madelung deformity: bent wrist
Polydactyly: extra thumb, extra pinky
Radial club hand: absent or small radius
Symbrachydactyly: short / small hand
Syndactyly: webbed hand
Thumb hypoplasia: small or absent thumb
B. Acquired upper extremity problems
Brachial plexus palsy: birth-related, obstetric, neonatal paralysis of the upper extremity
Burns of the upper extremity: scar contractures, joint contractures, open wounds
Cerebral palsy: upper extremity spasticity or quadriplegia from birth
Tumors of the upper extremity: ganglion cyst, bone tumors (enchondroma), nerve tumors (schwannoma), other masses
Trigger finger or trigger thumb
C. Traumatic upper extremity
Hand and wrist injuries: arteries, veins, nerves, tendons, bone fractures, joint dislocations, skin wounds
Partial or complete thumb or finger amputations: partial or complete absence of a thumb or finger
D. Peripheral nerve
Lower extremity paralysis: foot drop
Upper extremity paralysis or weakness
E. Microsurgery
Free flap coverage of wounds/defects
Free functional muscle transfer: Transplanting muscles to allow arm or leg movement for paralysis/palsy
Before and After Photos
Amniotic Band Syndrome
Toe to Thumb Transfer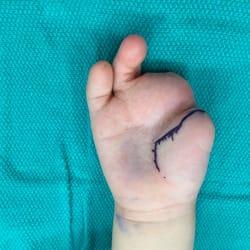 Preop 1
Preop 2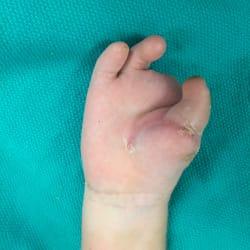 Postop 1 (2 months)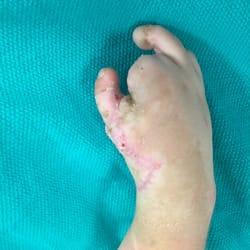 Postop 2 (2 months)
Cerebral Palsy
Multiple Tendon Transfers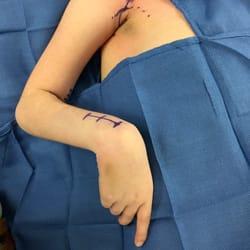 Preop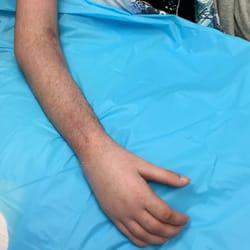 Postop (3 months)
Duplicate Thumb
Preop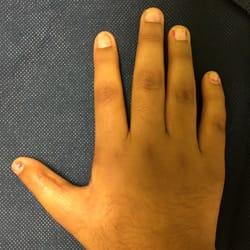 Postop (3 months)
Hypoplastic Thumb
Index Finger Transfer, "Pollicization"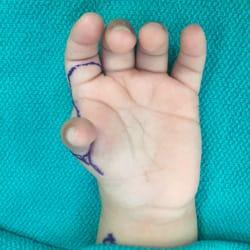 Preop 1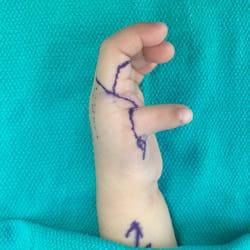 Preop 2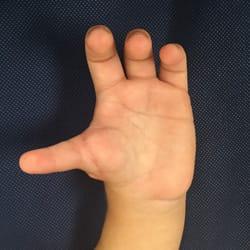 Postop 1 (4 months)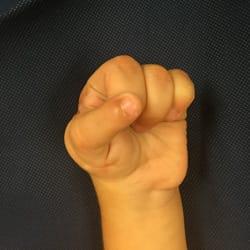 Postop 2 (4 months)
Neonatal Brachial Plexus Palsy
Multiple Nerve Transfers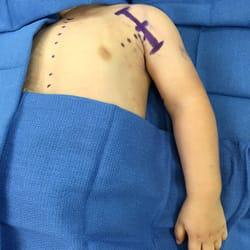 Preop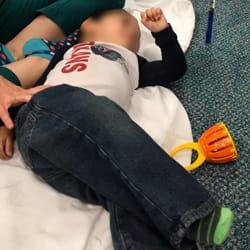 Postop (3 months)
Syndactyly
Graftless Release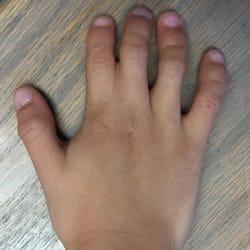 Preop
Postop (6 weeks)
Traumatic Axillary Nerve Palsy
Triceps Nerve Transfer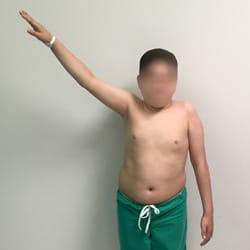 Preop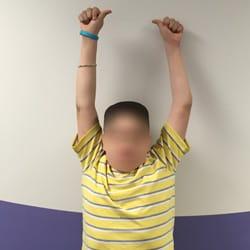 Postop (3 months)