Holidays From the Heart
About the Holiday From the Heart Program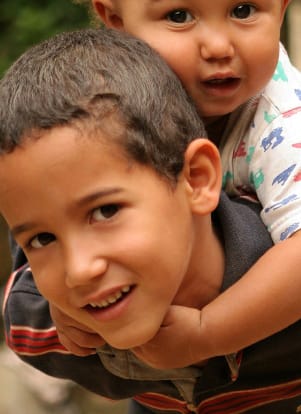 The Holidays From the Heart Program offers support to Children's Hospital Los Angeles' most financially challenged families, including those whose children have acute or chronic illnesses, and vulnerable youth served by the hospital's many outreach programs. Through Holidays From the Heart sponsorship, we seek to create hope for families by fulfilling their basic needs and alleviating some of the stress felt during the holiday season.
Hospital staff members identify and nominate CHLA families that are financially unable to provide for themselves and their children during the holiday season, and invite them to participate in the Holidays From the Heart Program. A careful interview conducted with each family produces a detailed "needs list" that is used as a guideline for sponsorship.
The program began in 1993 with just two families. In 2016, over 318 families were sponsored. Though most of the families are from the Greater Los Angeles area, the program extends across all of Southern California.
Ways to Give
Make a Donation
Your donation is tax-deductible and 100 percent will go toward families in the program. Volunteer shoppers will fulfill the participating families' needs checklists with your donation. Funding from this program continues to help our families throughout the entire year by providing essentials such as grocery and gas gift cards, school clothing and supplies, baby basics and more.
Click here to donate online at: CHLA.org/SupportHFTH
To donate by check, make your check payable to Children's Hospital Los Angeles, with a notation of "Holidays From the Heart" in the memo section, and mail to:
Holidays From the Heart
c/o Jon Rogers
Children's Hospital Los Angeles
4650 Sunset Blvd., #29
Los Angeles, CA 90027
Make a Gift in Kind Donation
Gifts in kind are a crucial part of our program. We welcome gifts in bulk from individuals or corporate sponsors. To make a gift in kind donation, please email holidaysfromtheheart@chla.usc.edu. Please include your contact information and a description of the items that you wish to donate. Some of our most needed items include:
Grocery Gift Cards (desired stores: Food 4 Less, Ralphs, Jons, Vons)
Gas Station Gift Cards (desired stations: Arco, 76, Shell, Chevron)
Movie Theater Gift Cards
Target or Walmart Gift Cards
Pajamas for all ages and sizes (separate pieces with button tops work best)
Onesies for babies and toddlers of all sizes
Backpacks/tote bags (binders, paper, pens, highlighters, pencils)
Personal hygiene, grooming and beauty sets/kits

Deodorant, soap, razors, shaving cream, lotion, shampoo/conditioner, brushes/combs, toothbrush/ toothpaste
Makeup, nail polish, barrettes, hair ties
Baby shampoo, thermometers

Diapers sizes Newborn to 6 as well as pull-ups, bottles, pacifiers, rattles, teething rings
Housewares (bath and kitchen towel sets, eating or cooking utensil sets, pots and pans, dish sets)
Clothing for teens and adults (jackets, sweaters, hoodies, sweats, packaged underwear, socks, jeans, leggings)
Sneakers and shoes for all ages and sizes
Sports equipment and protective gear (skateboards, scooters, basketballs, footballs, baseballs, soccer balls, elbow pads, knee pads, shin guards, all sizes of helmets)
Educational and developmental toys for children over 8 and under 3 (Legos, board games, family-friendly DVDs; shape sorters, pull toys, musical toys, crib mobile)
Dolls reflecting a variety of ethnic backgrounds
Star-caster toys (like the Cloud B Twilight Turtle)
Sponsor a Family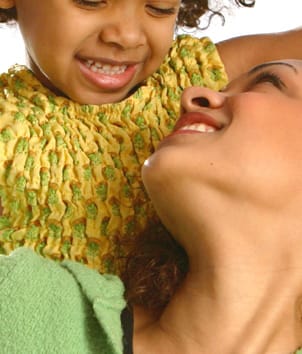 As a sponsor, you will receive a checklist that provides the names, genders, ages, sizes and needs/wishes for each family you sponsor. Needs and wishes are suggestions only; please do not feel obligated to fulfill all items listed. To request a family to sponsor, please email holidaysfromtheheart@chla.usc.edu and indicate interest in family sponsorship. You will receive additional information to proceed with request. Acceptance and family matching cannot be guaranteed. If and when you are assigned a family you will be contacted by a coordinator who will help you through the process. We do our best to honor requests.
Family matches are not made before Thanksgiving. We will send match information as soon as possible. The information you receive will include a wish list of items for each member of the family. We thank you in advance for your patience.
You will shop for your family on your own. Your coordinator will provide you with a sizing sheet along with a needs list for your family to help you with shopping.  After shopping, you will wrap and label each gift and drop off the gifts at CHLA for the family to pick up or deliver the gifts directly to the family. The delivery option is chosen by the family you are sponsoring.
We suggest spending $75 - $150 on each family member, and recommend that each child in the family receive approximately the same number of gifts.
Please keep the following guidelines in mind when selecting gifts:
All items (clothes, household goods, electronics and toys) must be *NEW* and UNUSED.  Please include gift receipts.
No food gifts are allowed. In lieu of food, please provide grocery store gift cards
No cash may be given directly to the family. In lieu of cash, please provide gift cards
Label each wrapped gift with both the family name, which is the first and last name of the patient, as well as the name of the recipient. Example: "Chris Smith Family, For: Paula Smith"
The Deadline for gift drop-off at the hospital is Sunday, December 17, 2017.
Volunteer
There are several volunteer opportunities available for the Holidays From the Heart Program. Whatever your strengths, we have a job that fits your skills and interests. Many of the volunteer opportunities can be done from a remote location and at your convenience. To sign up to volunteer, please email holidaysfromtheheart@chla.usc.edu and indicate your contact information, including phone number, and details about your availability.
Host a Gift Card Drive (November – December)
Invite friends and family to help support families by donating gift cards for Target, Walmart, grocery stores and gasoline
This can be done on your own time schedule
North Pole Worker (November – December)
Organize and maintain North Pole inventory
Assist with paperwork and answer phones
Receive, sort and organize donations
Log incoming donations
Shop to fill gaps in the North Pole inventory and fulfill family needs/wish lists
Time commitment consists of two-hour shifts, with a maximum of four volunteers per shift
Driver (December 15th – 24th)
Pick up gifts from the hospital or donors
Deliver gifts to family homes located throughout Southern California
Clean-up Volunteers (January – February)
Help clean up the North Pole after the season has ended. In order to have a successful program, we need to leave the hospital as clean and orderly as it was before the season started!