For Physicians and Clinicians
Children's Hospital Los Angeles Joins Bronchopulmonary Dysplasia Collaborative
Multicenter effort aims to standardize and improve care for infants with chronic lung disease.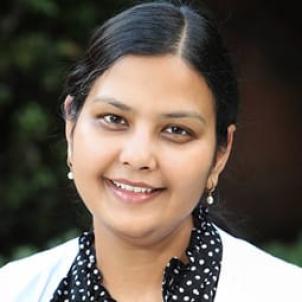 Children's Hospital Los Angeles has joined the multicenter Bronchopulmonary Dysplasia (BPD) Collaborative. Both the Division of Pediatric Pulmonology and Sleep Medicine and the Division of Neonatology—part of the Fetal and Neonatal Institute—are participating in the effort.
The group is made up of 21 institutions dedicated to caring for infants and children with severe BPD. The goal is to improve the lifelong outcomes of these babies by fostering interdisciplinary collaboration and innovation in how these patients are diagnosed and treated.
At Children's Hospital Los Angeles, the project is co-led by Pediatric Pulmonologist Manvi Bansal, MD, Neonatologist Narayan Iyer, MD, and Nurse Practitioner Sarah Heinonen, DNP, APRN, CPNP.
"By bringing together high-performing centers that look after the sickest preterm infants, the collaborative can improve our understanding of severe BPD in a way that no single center can," says Dr. Iyer. "New interventions can be tested on a big scale, and different practices can be studied to see which ones improve patient-centered outcomes."
BPD is a serious lung condition. It typically affects premature babies who are born more than 10 weeks before their due dates and who have breathing problems that require oxygen therapy.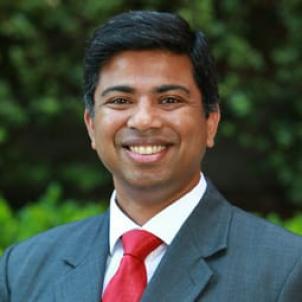 "When a baby is born that premature, the lungs are significantly underdeveloped," Dr. Bansal explains. "To keep babies alive, they often need oxygen and ventilator support. These children then develop BPD and continue to need oxygen and sometimes ventilator support after they are discharged from the hospital."
The hospital sees close to 100 new patients with BPD a year. About 85% of those babies have the severe form of the disease. Outpatient care involves not only a pulmonologist, but also a dietitian, nurse manager and social worker. To strengthen this multidisciplinary care, Children's Hospital Los Angeles is in the process of establishing a dedicated BPD Clinic for these patients.
Membership in the collaborative will allow Children's Hospital Los Angeles to further contribute to BPD research at the national level. One of the group's goals is to standardize the optimal way to care for these vulnerable babies.
"Right now, there is no uniformity in the care of these severe BPD patients," Dr. Bansal says. "Some centers give more steroids, some give more oxygen, and some give more bronchodilators. The purpose of the collaborative is to share experiences, gather our data, and then conduct research to determine the best way to diagnose and manage these patients."
The collaborative is fostering teamwork among an array of multidisciplinary specialists, including neonatologists, pediatric pulmonologists, pediatric pulmonary hypertension specialists, developmental-behavioral specialists, dietitians, occupational therapists, physical therapists, care coordinators and social workers.
"Our membership in the BPD Collaborative will greatly enhance our mission to serve our BPD patients and families with leading-edge research, innovation and compassion," says Co-Director Heinonen. "By working with centers across the nation that share our vision, it is my hope that we will be able to reduce and one day eradicate this disease."