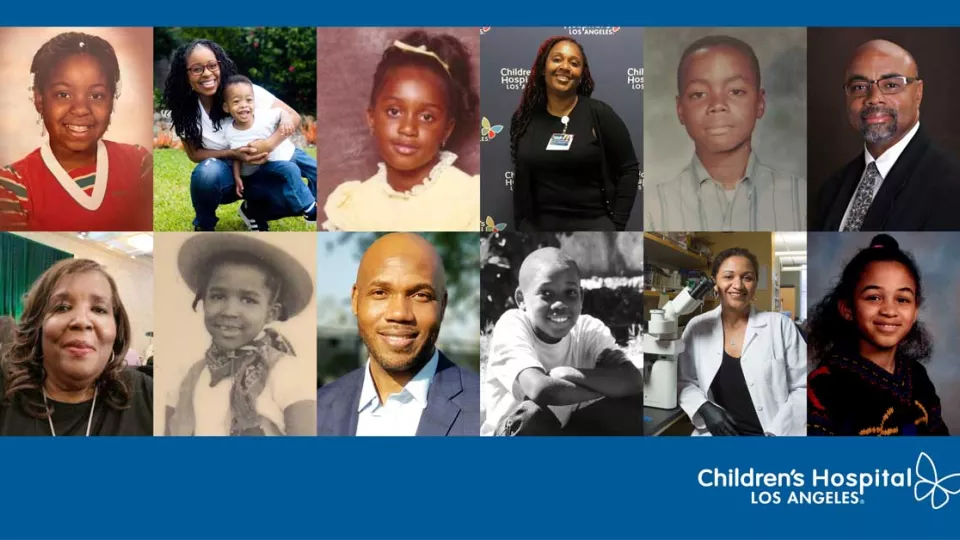 Work That Matters
Reflections on Black History Month
Advice for my 10-Year-Old Self
In honor of Black History Month, Children's Hospital Los Angeles posed a question to a few Black/African American team members from across the organization. We wanted to know how their experiences affected how they saw the world. So we asked: What advice would you give your 10-year-old self? If there was one thing you could tell yourself at age 10 that would inspire, encourage and empower that young child, what would it be? Their responses are collected here.
Trarina Jerome Harris, MSN, RN, NE-BC, PHN
Clinical Services Manager, Neurological Institute  
2 years at Children's Hospital Los Angeles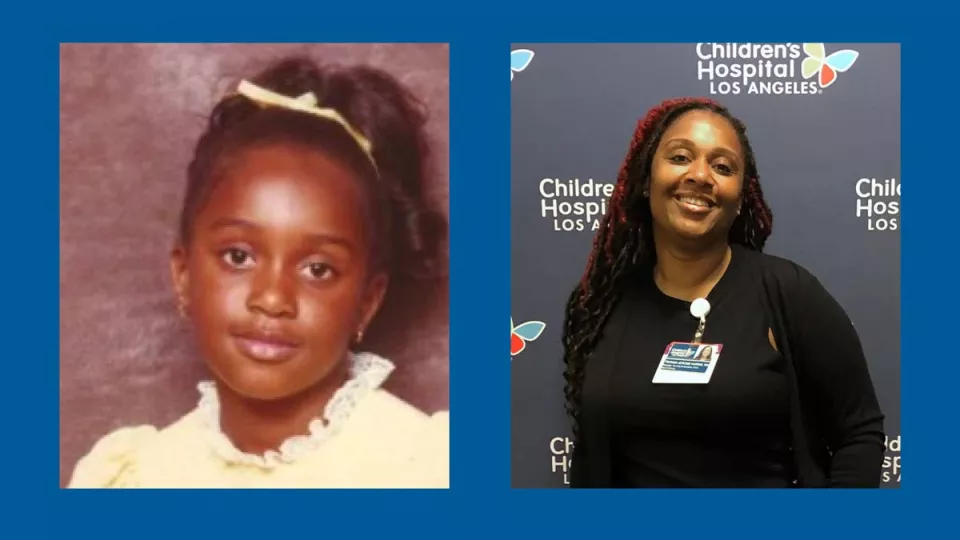 Advice for my 10-year-old self:
"I would tell my 10-year-old self to live in your truth and be proud of your ancestry. You are the descendant of black excellence. Your people are inventors and have made major contributions to America while fighting for their rights. Speak up and use your voice. It's okay to color outside the lines."
---
Michael Bryant, MD
Vice Chair, Diversity, Equity and Inclusion and Division Head, Pediatric Hospital Medicine, Children's Hospital Los Angeles; Professor of Clinical Pediatrics, Keck School of Medicine of USC  
30 years at CHLA, including 26 years as an attending physician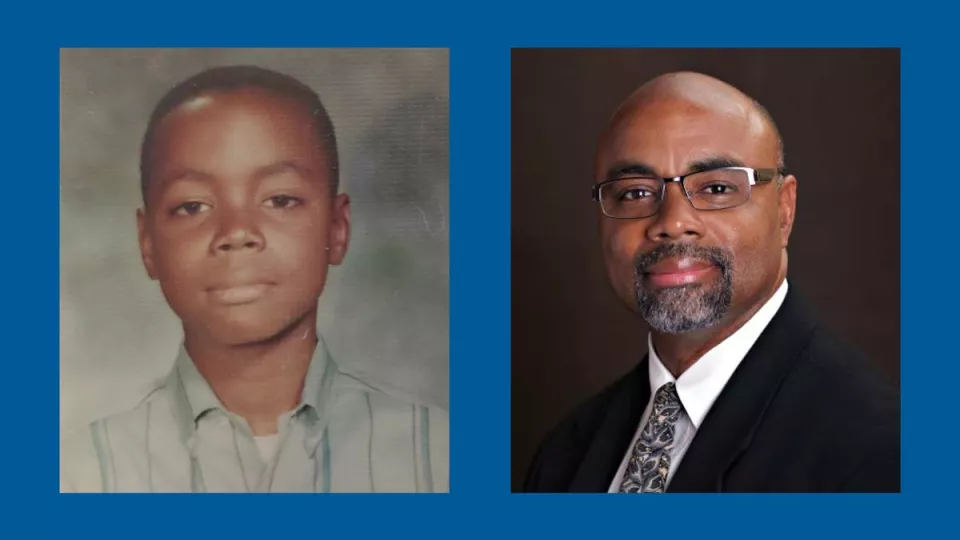 Advice for my 10-year-old self:
"Dear Michael, you need to understand that the "dream" that Dr. Martin Luther King had (he was a hero of mine), has not yet been realized, but there is much to look forward to, so much good that lies ahead for you in this world. While there may be those who do not believe that you can be and do whatever you desire, there will be so many more who will help you realize your dreams; people who you never even imagined, and they will be there to help you succeed. But you must believe in yourself and know that you do not walk alone on your journey. Always believe in your possibilities and never let anyone convince you that because you are Black or different in any way, that you are not a wonderful gifted young person, an American. I know that you will make a difference in this world. And when you feel alone or frustrated or scared or even angry, reach out to those who love and care about you for they will always be there for you."
---
Diantha Smith
Security Provision Specialist, Information Services  
30+ years at Children's Hospital Los Angeles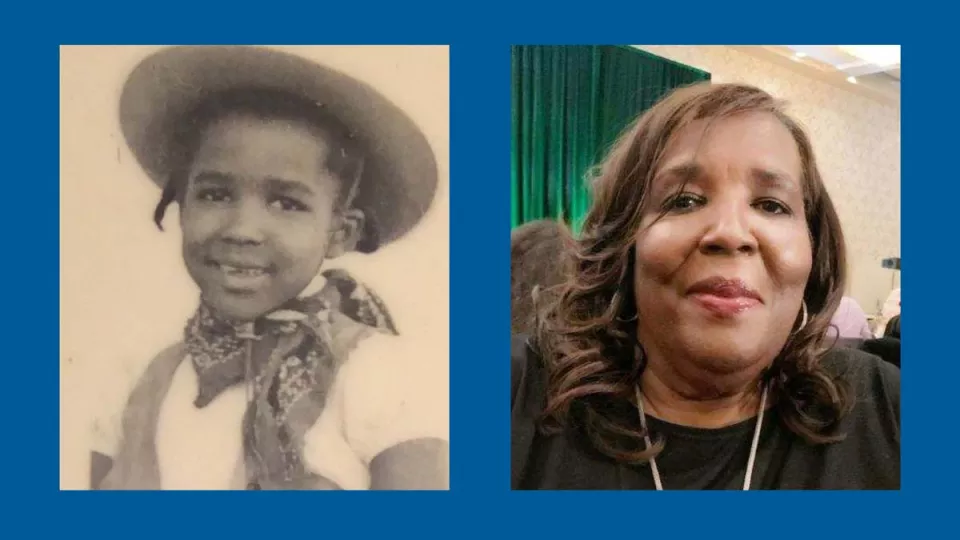 Advice for my 10-year-old self:
"Discover your gift and put it to good use, because it's unique to only you; the world misses out if you don't share it. 
Fear is temporary so don't be afraid to take risks, otherwise you'll run out of tomorrows.
Your purpose does not change in a storm so trouble will find you, just don't let it win.
The path to life is not a straight line. You have to make adjustments for the curves, so decide what kind of life you really want and then go get it."
---
Joshua Johnson
Manager, Revenue Cycle Analytics, Information Services  
10.5 years at Children's Hospital Los Angeles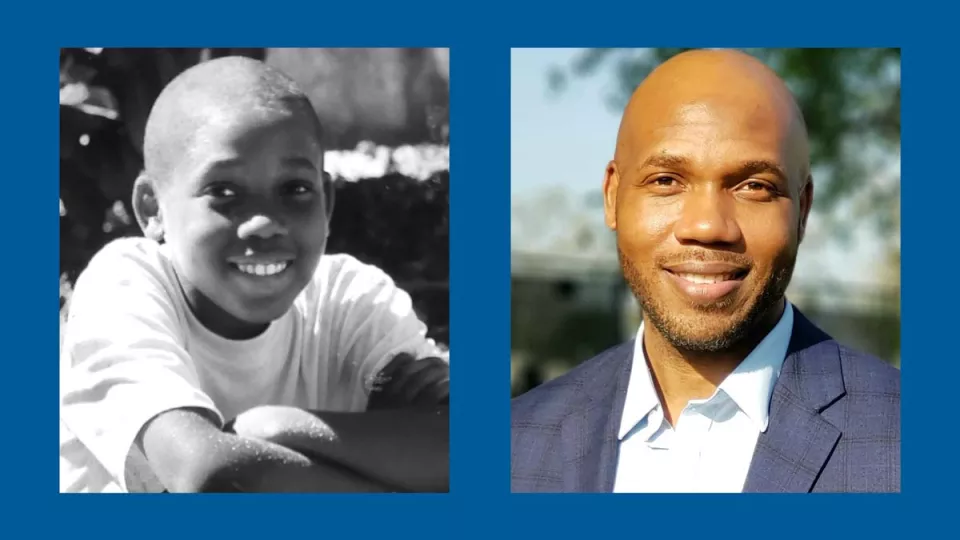 Advice for my 10-year-old self:
"Focus on doing the things that make you feel good inside and never doubt your ability to do those things. Who you are is perfect, and if someone tells you that you aren't good enough because of who you are don't believe them. You were meant to shine. Keep shining!"
---
Kiahnna D. Patton
Senior Human Resources Business Partner  
1 year, 8 months at Children's Hospital Los Angeles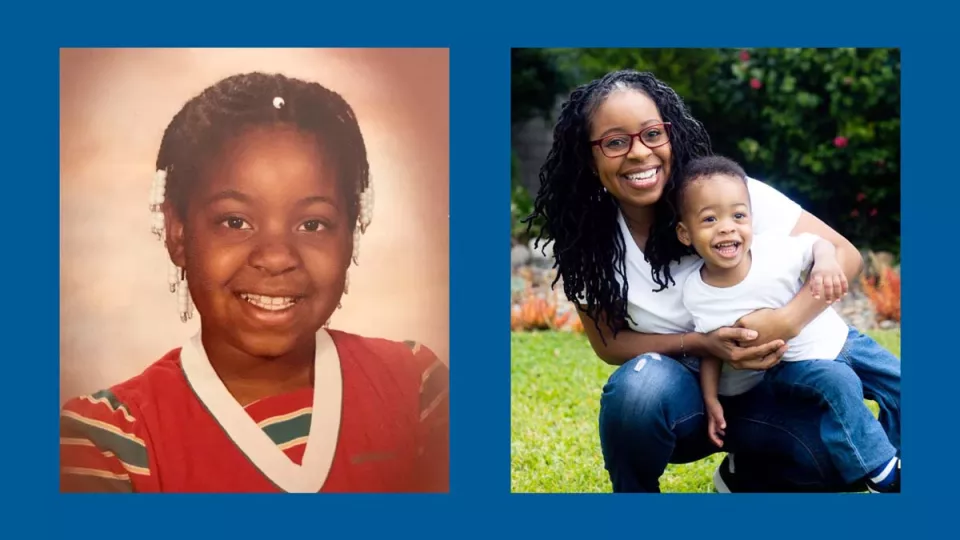 Advice for my 10-year-old self:
"The butterfly effect is heavy on my mind, so if any small change I make has the potential to erase the birth of my son, my 10-year-old self would get nothing from me, which is OK. But if it were more like destiny and all paths led to my son Myles, I'd tell myself to merge the dichotomy of being both a descendant of Africans and American-born, into a whole you that honors both and apologizes for neither, avoiding the weight that a double consciousness imposes. Yep, no kiddie language for me! Next, I'd tell myself to learn about and invest early and wisely in the stock and real estate markets. Oh, and I'd also tell that shy little girl to be brave and sing in public, and to keep up the piano lessons!"
---
Senta Georgia, PhD
Principal Investigator, Center for Endocrinology, Diabetes and Metabolism, The Saban Research Institute  
8 years at Children's Hospital Los Angeles
Advice for my 10-year-old self:
"You have unshakable faith in your own capacity, so don't feel limited by what opportunities are presented to you. You see that others have been held back; that does not condemn your fate to theirs. Even though people will doubt your abilities, that doesn't mean you aren't capable. You don't know it now, but people are clearing a path for you. Don't be afraid to walk it, even if it isn't clear—and keep clearing it for those who come after you. God has given you a destiny; it's your job to manifest it."