Serving the Community
Hello, Neighbor! Community Wellness Festival Brings CHLA and Local Residents Together
The event featured wellness information, entertainment, food distribution and community spirit.
On Saturday, Oct. 14, 2023, the parking lots at the corner of Fountain Avenue and Virgil Place were transformed  filled with exciting activities and community spirit.
"We all know that healthier communities create healthier and more resilient children. That's why we are all here today," said Lara Khouri, Executive Vice President and Chief Operating Officer at Children's Hospital Los Angeles, as she welcomed over 600 local neighbors, community leaders and CHLA team members to the CHLA Community Wellness Festival.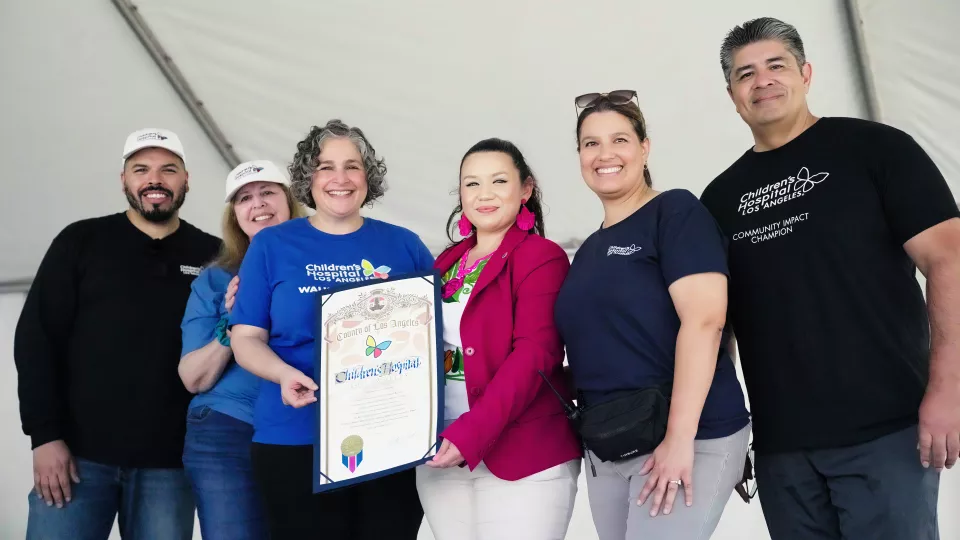 More than two dozen booths were staffed by team members from many CHLA departments, including Dentistry, Child Life, Injury Prevention, Developmental Disabilities, Community CPR, Emergency Preparedness, Literally Healing and more, to promote health and wellness for children and families in the community surrounding CHLA's Sunset campus.
The hospital's Home Safety RV, a life-size walk-though vehicle, was on hand to display the different methods for keeping homes safe for kids. The always-popular pet therapy dogs brought joy and smiles to participants young and young at heart, and the Blood Donor Center shared the importance of blood donations. The Clinical Simulation Center Team demonstrated the potential lifesaving technique of Community "Hands-only" CPR, and free flu vaccines were available. Youth participants also received backpacks containing school supplies along with other prizes.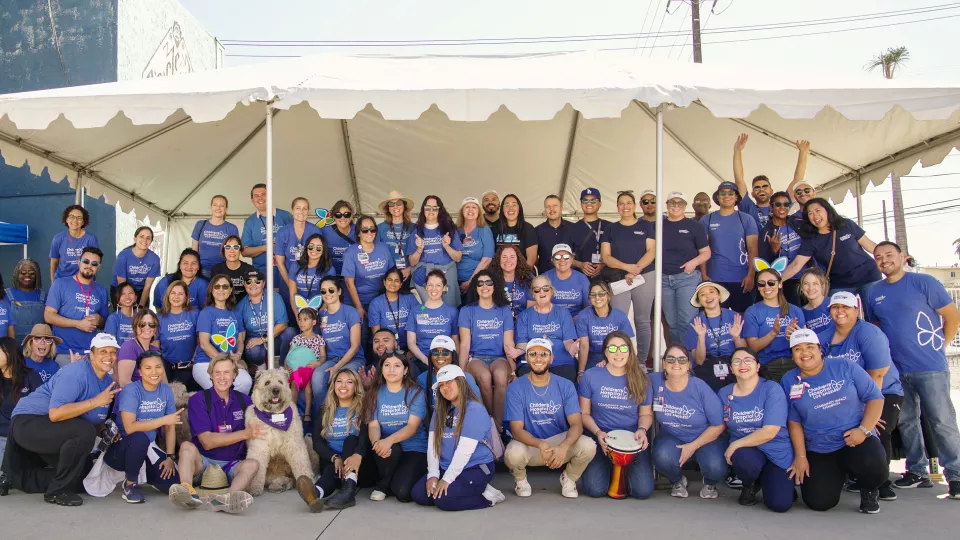 CHLA's Food Access Hub provided over 500 totes of fresh produce and groceries to community members in attendance. Through the hospital's partnership with the Los Angeles Regional Food Bank, 2,000 pounds of dried goods were provided, and CHLA sponsored over 6,000 pounds of fresh produce from Rick's Produce Market, located in the heart of Virgil Village.
The event was also an occasion for local youth to shine. Attendees were treated to stage performances by youth talent including:
Mariachi Herencia Michoacana, an all-youth Mariachi band proudly including members from different states across Mexico.
Third, fourth and fifth grade students from Rose and Alex Pilibos Armenian School, sharing their rich Armenian heritage and history through traditional cultural dances.
First grade students from Cheremoya Avenue Elementary School, singing a catchy tune called, "I am a Pizza!"
Franklin Avenue Elementary's youth chorus of more than 50 youth sharing their joy of music.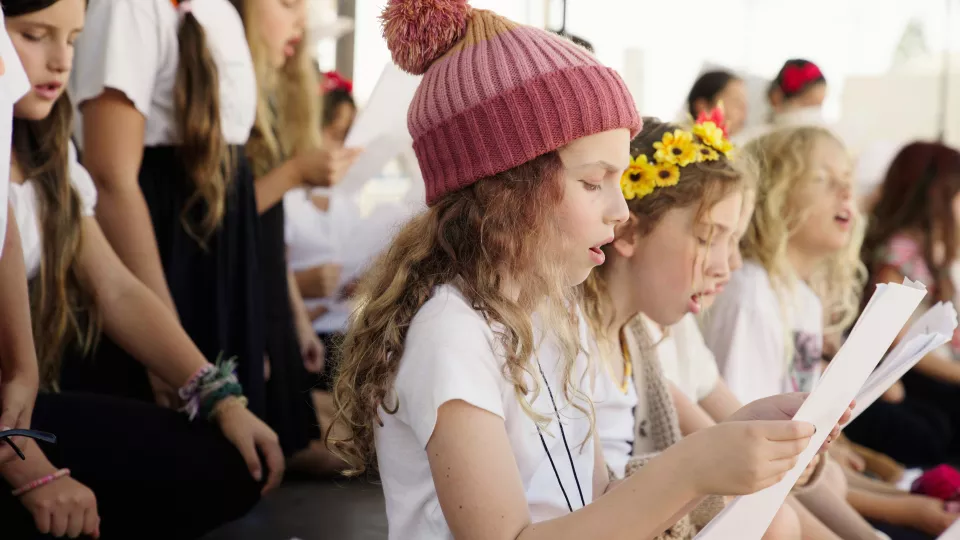 Supporting the community through events like the Community Wellness Festival is an integral part of achieving CHLA's mission: to create hope and build healthier futures.
Our special thanks to our local community leaders that came out to support this event, including:
Los Angeles City Council Member Hugo Soto-Martinez and Field Deputy Karla Martinez from Council District 13
Deputy District Director Guadalupe Camberos of Los Angeles County Supervisor Hilda Solis' Office
Los Angeles City Council Member Nithya Raman, 4th District
East Hollywood Neighborhood Council President Andoni Elias Nava
CHLA is proud to continue to work together with our community leaders, partners and neighbors to advance community wellness, to keep our environment healthy, to promote access to healthy foods, and much more.