New Faculty Spotlight: Sarah Richman, MD, PhD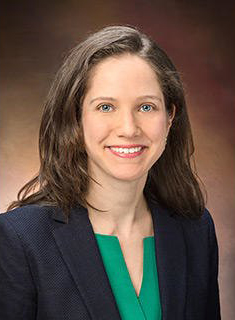 Cancer and Blood Disease Institute
Sarah Richman, MD, PhD, investigates the use of chimeric antigen receptor (CAR) T-cell therapy for solid tumors. She and others in the field have recognized that the success of treating B-cell leukemias with this therapy has not translated to the treatment of solid tumors. Her goal is to find out why. The differing response may be due to the tumor types (blood vs. solid) or on the T-cell side of the interaction. While many researchers are investigating this issue by focusing on the tumor, Dr. Richman—whose doctoral work was in T-cells—is studying the problem from this perspective.
Her 2-year goal is to add to the field of knowledge in understanding what happens inside a CAR T-cell when a very strong chimeric antigen receptor is bound to the outside of the cell. What are the internal signaling events that are occurring? She anticipates that some of these signaling events will support the CAR T-cell's anti-cancer properties while others will work against the effect. With this information, she and her colleagues can develop techniques to encourage the beneficial events while inhibiting the detrimental ones—better equipping the T-cells to fight cancer. Her hope is that these enhanced T-cells will have greater activity against solid tumors.
Dr. Richman received her PhD in Biochemistry as well as her MD from the University of Illinois at Urbana-Champaign. She completed her residency in Pediatrics at Columbia University Medical Center and her fellowship in Pediatric Hematology at Children's Hospital of Philadelphia.
She loves the outdoors and is eager to avail herself of all the natural beauty that post-pandemic Southern California has to offer.