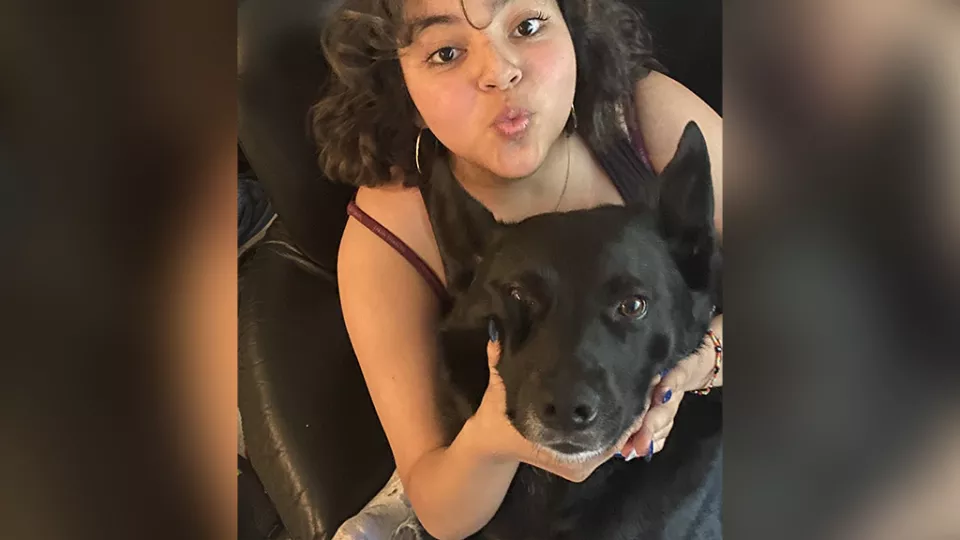 Our Patients
Kairi Goes to Washington
The teenage recipient of a rare double-organ transplant will attend Family Advocacy Day in the nation's capital to tell lawmakers about her remarkable health journey at Children's Hospital Los Angeles.
In July 2019, Oscar could not imagine that things would turn out this good. His 11-year-old daughter, Kairi, on dialysis for close to three years after being diagnosed with a failing kidney and liver, was set to have a lifesaving double-organ transplant at Children's Hospital Los Angeles.
"During that time, there was a whole bunch of pressure on us," he says. "The future wasn't clear. We couldn't comprehend what the outcome would be."
Nearly four years later, the landmarks keep coming, each warranting a celebration. In January, the family celebrated Kairi's 15th birthday, a milestone in Hispanic families signifying the entrance into young womanhood that Kairi wasn't always certain to reach. "We're blessed that she did and she's doing awesome," Oscar says.
Next month, Kairi and her dad are going to Family Advocacy Day in Washington, D.C., to meet with members of Congress to tell them about her experiences at Children's Hospital Los Angeles and the importance of supporting pediatric hospitals. In addition to joining with kids from across the U.S., Kairi and Oscar will be given a tour of the city.
"It's going to be great," Oscar says. "We can't wait to go."
The journey Kairi will narrate to lawmakers is a success story, but one that has had its hurdles. Diligent medical monitoring and frequent follow-ups at CHLA force Kairi, a ninth-grader, to miss multiple school days. She has had a few hospital stays to battle infection, which is part of the experience for transplant recipients, who have vulnerable immune systems as a result of taking immunosuppressants to prevent their bodies from rejecting the transplanted organs.
"But other than that, we've been lucky," Oscar says. "She takes care of herself. She makes sure that she takes her medicine. She's aware of how important the medication is. She can't miss one pill because that might cause her body to start rejecting the transplant. She's a tough cookie, so she is hanging in there and getting nice grades and doing generally what any regular teen does."
Another milestone approaches: The fourth anniversary of Kairi's transplant surgery is in July. Each year, Oscar and his wife, Roxana, honor the day with a party. After learning about the longevity of some of the earliest transplant patients at CHLA, they have reason to think that Kairi has a long and good life awaiting her.
"I know that the medication now is even better," Oscar says, "so I'm just thinking, hey, there's good hope for her."