Teen Raising $10,000 to Help Heart Patients Just Like Her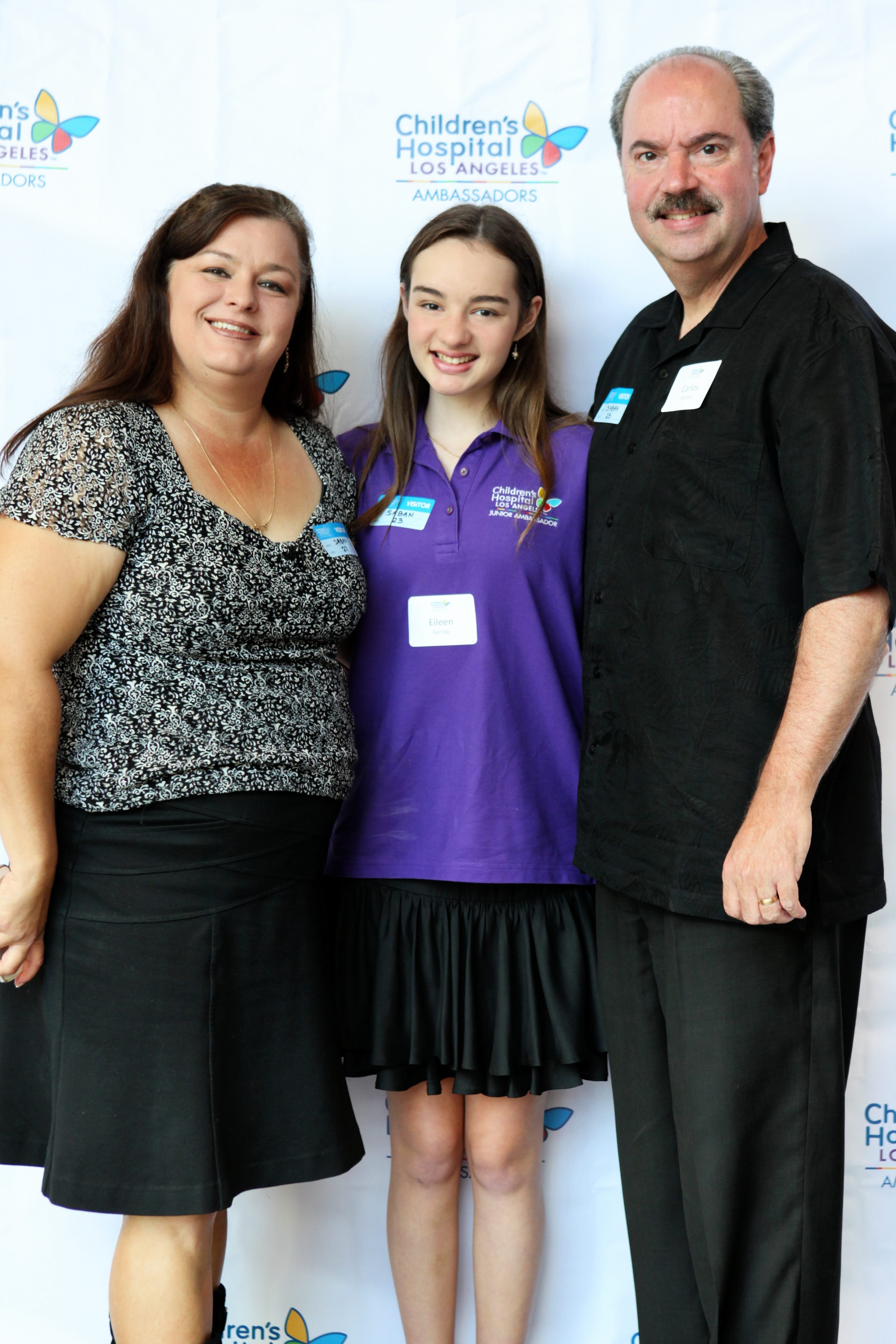 At 14 years old, Eileen Garrido is an accomplished singer, Junior Ambassador for Children's Hospital Los Angeles and has established her own nonprofit called the Beating Hearts Foundation. She is also a heart patient at CHLA, scheduled for her third heart surgery on Tuesday, June 10. 
Eileen was diagnosed shortly after birth with Tetralogy of Fallot, a congenital heart defect. She underwent her first heart surgery when she was 5 weeks old. Eileen believes that "every child deserves a healthy beating heart" and has set a goal to raise $10,000 for the Heart Institute at CHLA by June 10, to help kids like her.
She created a fundraising page on our new Online Fundraising Center and has already raised more than $6,400 toward her goal. We asked Eileen to share what inspired her to support CHLA.
You're 14 years old and a Junior Ambassador at Children's Hospital Los Angeles. Why do you feel it's important for young kids and teenagers to get involved in supporting charities?
Eileen Garrido: I think it's important because we all need to pitch in and help one another regardless of our age. I think when young people help others, especially other children, it gives them a sense of purpose and value which makes them feel good about themselves.
Most people would be busy preparing for their heart surgery, but you're busy fundraising to reach your $10,000 goal by June 10, to help other kids. What inspired you to do this?
EG: I'm so grateful for everything that CHLA has done for me and my family that I wanted to give back and hopefully help another child just like me who will be having surgery at CHLA. This has also helped distract my mind from the upcoming surgery and stay focused on something positive.
$10,000 is a big goal!  How did you set this goal and how do you plan to reach it?
EG: To be honest, it sounded like a good round number. My plan is over a period of 60 days to get 400 "guardian angels" to donate $25. This means I would need approximately 6 people per day to donate $25.
You're off to a great fundraising start. How have you inspired your friends and family to give?  Did you do anything particularly successful that you'd like to share with other fundraisers who have pages on the Online Fundraising Center website?
EG: The important part for me was to reach out to as many people as possible and ask for their help. I asked my family and friends to contact their friends, co-workers, neighbors and anyone they thought might want to help and share my donation link with them. I prepared the e-mail below which helped them understand my cause. Most important is to say thank you and keep them updated on your progress. Sometimes they will make a second donation to help your cause.

Why did you choose to support the Heart Institute at Children's Hospital Los Angeles?
EG: I have been supporting the hospital for several years, but the Heart Institute at CHLA holds a special place in my heart. All the heart doctors are amazing and I want to help them train the next set of doctors and help provide them with the most modern equipment possible. Without this amazing division of CHLA, I would not be here today, telling my story.
You started the Beating Hearts Foundation to bring hope to sick children through music. Could you explain what this means to you?
EG: Music is my life and has lots of healing power. It has always brought me joy when I have not been feeling well or scared for a procedure at the hospital. I know that a song can help bring a smile to a sick child. I want to use my gift of music to help bring happiness to my friends at CHLA. I perform (sing) on behalf of my foundation, CHLA and Children's Miracle Network Hospitals (CMN) to help raise funds for the CHLA. It's a winning combination.

How you can help
Help Eileen reach her $10,000 goal by making a donation today! Your gift will help Children's Hospital Los Angeles treat kids just like Eileen.