A Life-Changing Surgery Provides New Hope for Mila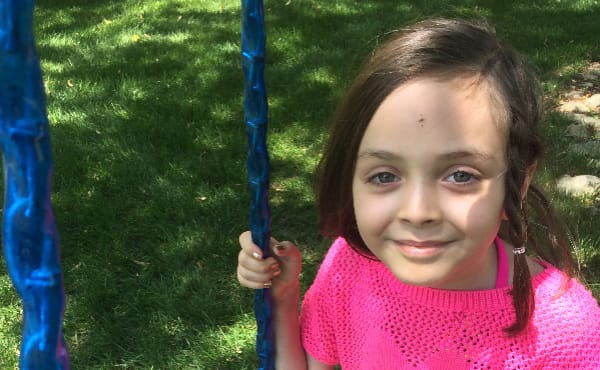 Jennifer Rashkin recalls with absolute clarity the first time her daughter, Mila, had a seizure.
"It was Sept. 26, 2011. She was 3 years old. About 15 minutes into her nap, I heard her cough, and I was like, 'That's weird.' As I walked in, I heard her gurgling. When I saw her, she had foam coming out of her mouth. She was unresponsive. I cleared her airways and called 911. They ended up airlifting her to Children's Hospital Los Angeles."
Mila was given emergency medication in the helicopter, and by the time she reached the hospital on that harrowing day, her seizure had passed.
Later, Jennifer and her husband, Daniel, decided to follow up at a hospital closer to home. Mila was given an MRI, which revealed something out of the ordinary, but doctors could not make a concrete diagnosis. "The doctors were great," says Jennifer. "Unfortunately, they just didn't have the specific pediatric facilities to meet Mila's needs."
Family-centered care
The couple brought Mila back to CHLA, where Wendy Mitchell, MD, acting head of the Division of Neurology, diagnosed the little girl with epilepsy. "The level of care and attention given, not only to Mila but to our entire family, was second to none," says Daniel.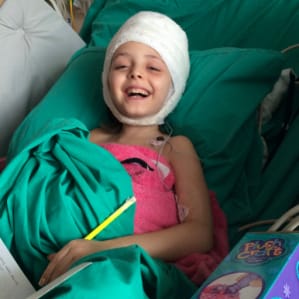 For the next four years, Mila's seizures were controlled for months at a time with medication—even for as long as an entire year—but eventually breakthrough seizures always returned.
In 2014, Mitchell raised the idea that Mila may be a candidate for epilepsy surgery. Determining whether a child is a candidate for the surgery is a months-long process that includes a stay in the Epilepsy Monitoring Unit, where experts use a high-tech system of measuring brain waves, called "brain mapping," to pinpoint where seizures originate. Then a neurosurgeon and epileptologist work together in a delicate procedure to remove the troubled area of the brain.
"This surgery is life-changing," says Deborah Holder, MD, who leads the Children's Comprehensive Epilepsy Program at CHLA. "In most cases, a child will wake up from surgery and be seizure-free."
Hope for a better tomorrow
Mila's parents considered their daughter's future. At age 7 Mila slept between her parents every night and was home-schooled. Jennifer and Daniel wanted Mila to be able to attend school, have sleepovers with friends and get a driver's license when the time came. Without the surgery, those goals were out of reach, so they decided to go ahead with the procedure.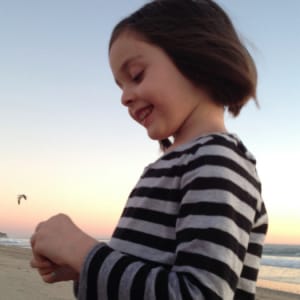 "The great thing about CHLA is everybody is a team," says Jennifer. "You feel like you always have backup and it makes the whole process so much easier."
On May 27, 2015, neurosurgeon Erin Kiehna, MD, operated on Mila, and she has been seizure-free ever since. In addition, the stuttering Mila suffered from before her surgery has stopped.
Asked what the surgery means for their family, Jennifer fights back tears and says, "It's huge. It means being able give our daughter the freedom to be a kid."
How you can help
Help give local kids like Mila a fighting chance. Give today at CHLA.org/GiveLA.